Today's horoscope: Free daily horoscope for Tuesday, August 2, 2022
Is fortune on your star sign's side this Tuesday? Take a good look at your celestial reading for the day to find out what path is best for you to take.

Your free horoscope on Tuesday, August 2, 2022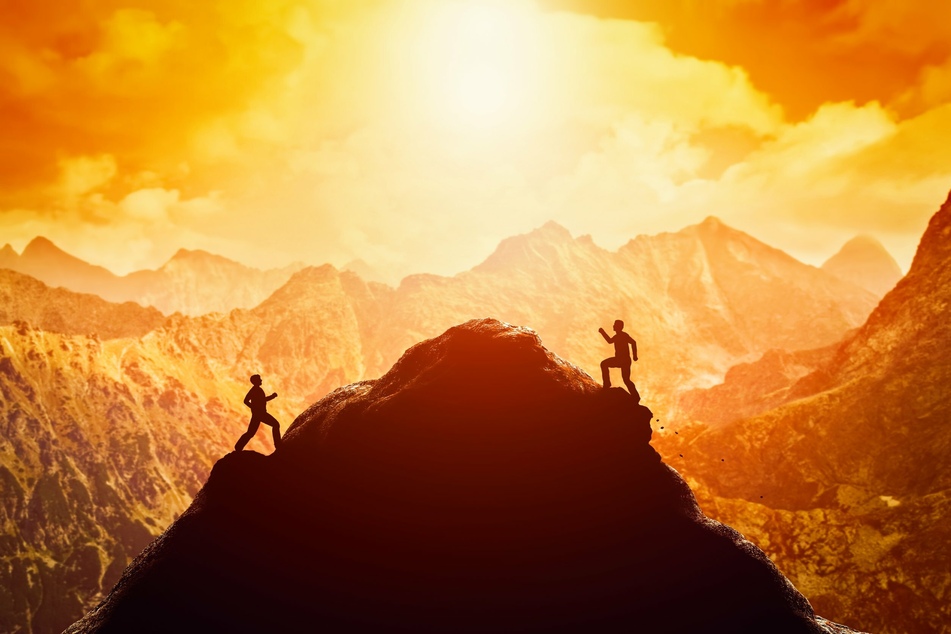 Are you avoiding any discussion that might disturb your sense of balance or peace? That might be due to the moon's move into Libra.
Regardless if you were born under the sun sign of Pisces, Aquarius, Capricorn, Sagittarius, Scorpio, Libra, Virgo, Leo, Cancer, Gemini, Taurus, or Aries, learning to talk about your emotions will help you grow.
Many star signs might feel drawn to creative solutions to their problems, at work or in love. That's thanks to the movement of Venus and the North Node of the Moon, Uranus, and Mars. These celestial movements can cause waves of wild attraction and mental activity. It's a good time for sunrises. Are you ready?
Astrology can help you channel the lunar and planetary energy, so you can make the most of your day. All you need to do is let yourself feel the vibes of the day and read your daily horoscope.
Aries horoscope: March 21 - April 19
Some old feelings might get stirred up. Things are looking good for you, but you don't feel at ease. Ask yourself what that tension is trying to tell you. Maybe you should watch your pennies.

Taurus horoscope: April 20 - May 20
Don't make decisions without your partner's input; otherwise you're asking for trouble. Do your best to convince your coworkers to stick together.

Gemini horoscope: May 21 - June 20
If you keep learning, you'll keep finding new professional opportunities. Your mind is like a sponge, and learning is as easy as breathing right now. If something is confusing at first, stick with it.

Cancer horoscope: June 21 - July 22
Your partner thinks you're charming, even when you're a bit hypocritical. But even charm can wear thin, Cancer.

Leo horoscope: July 23 - August 22
Sometimes life calls for an about-turn or stepping off a more well-traveled path. Interesting opportunities can shake up your professional life for the better, if you let them.

Virgo horoscope: August 23 - September 22
Want to feel good? Get some exercise and some sleep, Virgo. Try to shake off some of that stubbornness; otherwise you'll miss out on the good stuff.

Libra horoscope: September 23 - October 22
Use that knowledge of yours to be supportive of your partner and in difficult work discussions.

Scorpio horoscope: October 23 - November 21
Keep cool, those financial puzzle pieces are falling into place. You've got a knack for knowing what drives people, which is advantageous especially if you're in a leadership position.

Sagittarius horoscope: November 22 - December 21
Use your strengths to do some good. Even though you feel like you're wandering through a thick fog, you should still try to get your organizing on.

Capricorn horoscope: December 22 - January 19
Don't let that warm, fuzzy feeling make you lethargic if you want to stay healthy. Take a good look at your relationship: something's amiss.

Aquarius horoscope: January 20 - February 18
Change brings challenge. Deal with that change of course. You're super motivated and ready to talk. But it's your sweet nature that impresses.

Pisces horoscope: February 19 - March 20
Now is not the time for hesitation; this opportunity won't come around again anytime soon. Trust your gut. You know what's important to you, and what direction to take. You've got to encourage yourself.

Cover photo: 123rf.com/niserin