Today's horoscope: Free daily horoscope for Tuesday, June 6, 2023
What do the stars have to say about your career, love, and your health? The daily horoscope can give you a peek into what the universe has in store for you each and every day!

Your free horoscope on Tuesday, June 6, 2023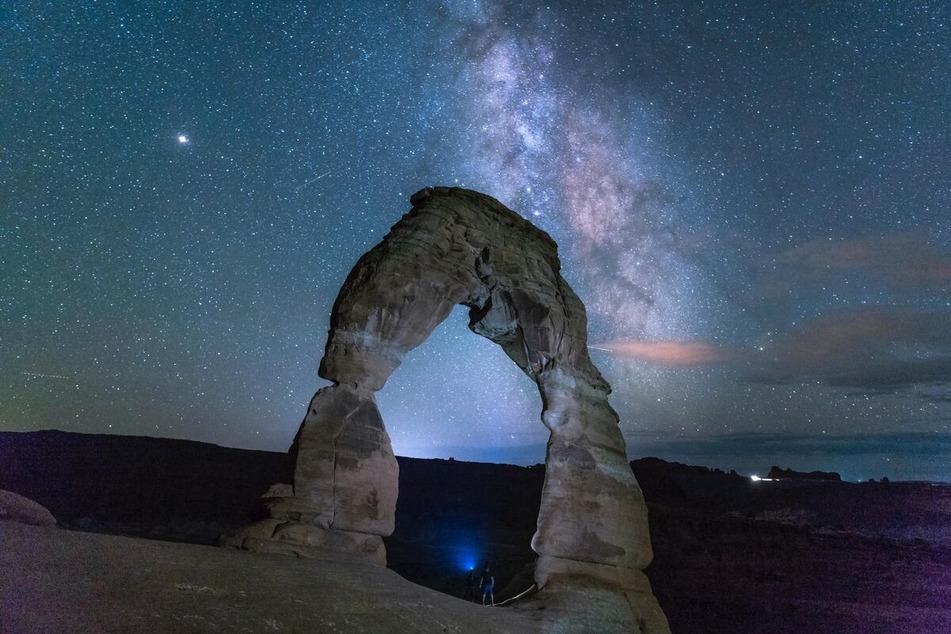 Whether you're an Aries, Taurus, Gemini, Cancer, Leo, Virgo, Libra, Scorpio, Sagittarius, Capricorn, Aquarius, or Pisces, astrology can help you find your way forward!

On Tuesday, June 6, the Moon is in the ambitious sign of Capricorn and sending lots of go-get-em energy your way!
Venus, the planet of love, has also moved into the bold sign of Leo and will stay there until October 8, 2023. This transit will inspire many a sign to love boldly and purposefully. Are you ready for some romantic adventures?
Let your horoscopes help you find the emotional developments you crave.
Feel your feelings with and start your day on the right foot!
Aries horoscope: March 21 - April 19
Don't get cocky even though you're doing amazing. You've done the work and are about to start a new positive phase. Be on the lookout for love.

Taurus horoscope: April 20 - May 20
Your cheerful mood makes solving problems easy. Stay alert, though, there are challenges everywhere.

Gemini horoscope: May 21 - June 20
Don't waste your energy on superfluous things. Stand your ground when faced with people who think they can walk all over you. That's not who you are, Gemini!

Cancer horoscope: June 21 - July 22
Don't crush your partner by clinging to them. After that blow, you need to take some time to collect yourself. Talk to the people who are important to you and allow them to build you back up.

Leo horoscope: July 23 - August 22
You know what strings to pull to reach your goal. Leo, you ingenious thing, you're a savvy one with money because you know you can do it on your own.

Virgo horoscope: August 23 - September 22
You can't run away every time things don't go your way. You can be impossible sometimes, Virgo. Your stubbornness can be a real problem for everyone. Learn to let go.

Libra horoscope: September 23 - October 22
You've been given more wiggle room at work. Hold tight to what you love.

Scorpio horoscope: October 23 - November 21
Your heart is fluttering with happiness! You've rejected the idea of thinking, and it's grand. Take a deep breath and rejoice. Remember to rest when you feel sleepy.
Sagittarius horoscope: November 22 - December 21
Love is everywhere and it's beautiful. Enjoy it. Don't get overconfident today. Remember, jealously does no one any good.

Capricorn horoscope: December 22 - January 19
The more you believe in yourself, the better your chances of success. Keep working on your confidence. You crave love of every kind these days. You're very susceptible to flattery today.

Aquarius horoscope: January 20 - February 18
Know what's stunning? Your big heart and your charisma. Doing a decent amount of exercising while prioritizing rest will do your body good.
Pisces horoscope: February 19 - March 20
Focus on yourself for a while, Pisces. Your eager efforts will help you discover parts you never knew you had. Thoughts can change, and that's a good thing. Now isn't for hesitation.

Cover photo: unsplash/Ken Cheung