Today's horoscope: Free horoscope for Monday, April 11, 2022
Is your star sign ready to reach its full potential at work, in love, or with money? Find out what you need to become your most radiant self in the daily horoscope for Monday!

Your free horoscope on Monday, April 11, 2022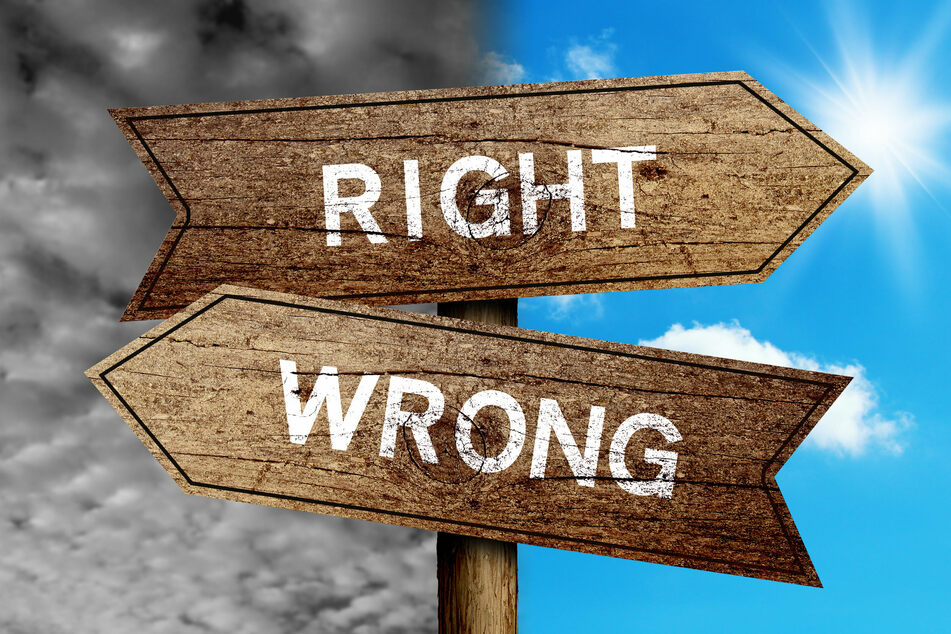 Pisces, Aquarius, Capricorn, Sagittarius, Scorpio, Libra, Virgo, Leo, Cancer, Gemini, Taurus, Aries: whether you're single or in a committed relationship, a star sign's luck in love has much to do with the day's cosmic energies.
Let the wisdom of astrology wash over you like spring rain and take in what you need to grow.
This week, creativity is more than just in the air. It's in everything you do and touch, as the moon grows a bit each day.
Try to find a sure footing as Mercury moves through Taurus, and Jupiter and Neptune conjunct.
Sometimes all you need to feel ten feet tall is the solid support of your daily horoscope.
Aries horoscope: March 21 - April 19
Try not to explode when you don't get as much done as you wanted to. Focus on making your life beautiful: buy fresh flowers, turn up groovy tunes, or whip up a nice hot meal. Attention to things that sooth is always healing.

Taurus horoscope: April 20 - May 20
Your coworkers actions make you nervous. Steer your attention to what you're working on. It's almost impossible to chase dreams when you're stressed.

Gemini horoscope: May 21 - June 20
If you dream of a soft, soothing love, then you need to reign in your obsession with drama. Putting pressure on yourself in love or flirting won't make it a success. Let go of perfectionism. Happy little mistakes can be great.

Cancer horoscope: June 21 - July 22
How about a massage or bubble bath? You need a hard reset to sooth that soul. Checking your bank account before bed isn't going to make for a sound sleep, wait until the morning.

Leo horoscope: July 23 - August 22
Before you throw everything out and start anew, ask yourself if this is what you really want or if it's an angry whim. Be smart about that daunting financial matter.

Virgo horoscope: August 23 - September 22
You long to let go and really feel your deepest of feelings. What are you waiting for? Send the right signals, and love will come. Tackle your to-do list, but make sure you aren't overly aggressive or unfair.
Libra horoscope: September 23 - October 22
Inner happiness makes your charisma even brighter. Don't push anyone to make any decisions, or an important matter may get overcomplicated and backfire in your direction.

Scorpio horoscope: October 23 - November 21
Improvement is on the horizon, and you can breathe a sigh of relief. Your magical vibes excite many a heart around you.

Sagittarius horoscope: November 22 - December 21
Give your partner a chance to react, otherwise they might feel cheated. Focus on what you're doing, leave nothing to chance. You may not have lots of opportunities, but the ones you do have are promising.

Capricorn horoscope: December 22 - January 19
The difficulties announced their presence a while ago, but they just recently became a problem. Wild lively discussion gives you a real boost. Your doubts blink out of existence and you are ready to act.

Aquarius horoscope: January 20 - February 18
You're still learning to let yourself feel those feelings. Focusing all your energy on feeling safe isn't getting you anywhere. Trust yourself to take risks.

Pisces horoscope: February 19 - March 20
Your body and soul are back in sync. Now you can breathe easy. The more you cultivate your relationships, the happier you'll be.

Cover photo: 123rf.com/christianchan