Today's horoscope: Free horoscope for Thursday, March 17, 2022
Looking for your lucky charms this Thursday? Let the daily horoscope for March 17 give the green light for success at work, harmony at home, and all-around good vibes tonight!
Your free horoscope on Thursday, March 17, 2022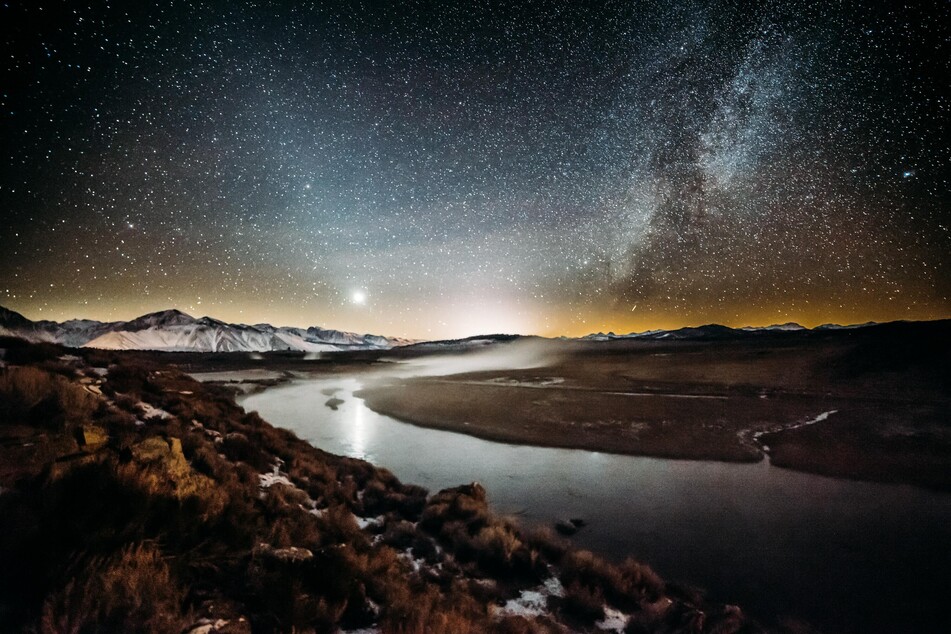 Green is considered the color of growth, and that's exactly what astrology can help you achieve on St. Patrick's Day.
It's time to live, laugh, and love, so let go of the past and focus on the future. With an open heart, you can breathe in all the positive energy surrounding you, all the while looking to a bright future.

Aries, Taurus, Gemini, Cancer, Leo, Virgo, Libra, Scorpio, Sagittarius, Capricorn, Aquarius, and Pisces: each star sign can tap into this bottomless well of cosmic fuel with the daily horoscope. Let the secrets of the constellations guide you towards that pot of gold at the end of the rainbow.
Remember, the power lies with you – the planets are just here to give you a nudge in the right direction.
Aries horoscope: March 21 - April 19
Your talents are in demand and you'll soon be given the opportunity to prove them. Don't be surprised if you suddenly and unexpectedly come into some new money. Old acquaintances will prove their priceless worth.
Taurus horoscope: April 20 - May 20
Sometimes it rains, sometimes it's sunny. Your moods and romantic adventures will run the whole gamut in the next period. Don't make a fool of yourself with empty promises.
Gemini horoscope: May 21 - June 20
Flashes of inspiration can open up new possibilities, so don't hesitate to trust your gut! The healthier you eat, the better you'll feel.
Cancer horoscope: June 21 - July 22
It's a good time to address those thorny personal issues. You're always ready to express your opinions, but be careful not to become dogmatic, which won't benefit anyone.
Leo horoscope: July 23 - August 22
You need to get out and enjoy a change of scenery. In professional matters, you've struck gold, so there's plenty to celebrate.
Virgo horoscope: August 23 - September 22
A persistent restlessness is messing with your sleep cycle. Try everything in your power to ditch any bad habits that might be contributing to the stress.
Libra horoscope: September 23 - October 22
You're rigid and stiff-necked, not only physically but also mentally. Allow for some new intellectual impulses and learn the value of stretching. Singles have good dating prospects, as the signs point to harmony and success.
Scorpio horoscope: October 23 - November 21
Unclutter your thoughts and emotions, this will open your eyes. You need a good amount of patience to get through the next few days well, so don't get all jittery.
Sagittarius horoscope: November 22 - December 21
It's better to stay in the background and observe. In fact, you should listen more than speak, your partner has something on their mind.
Capricorn horoscope: December 22 - January 19
Bring those nagging issues out in the open and speak your mind. By confronting things head on, you'll become more aware of your true strength. So far, you've been underestimated – that can give you an advantage.
Aquarius horoscope: January 20 - February 18
Joy and sorrow are often two sides of the same coin. You have a real sixth sense when it comes to networking and know exactly how to use it.
Pisces horoscope: February 19 - March 20
You can overcome any resistance with your good performance and even better attitude. But be careful not to do some serious damage with your bluntness. Some people are genuinely allergic to the truth.
Cover photo: unsplash/Robson Hatsukami Morgan