Today's horoscope: Free horoscope for Tuesday, April 12, 2022
When love is in the air, everything feels like it's in bloom. Is Cupid aiming for your star sign today? Find out in Tuesday's horoscope!
Your free horoscope on Tuesday, April 12, 2022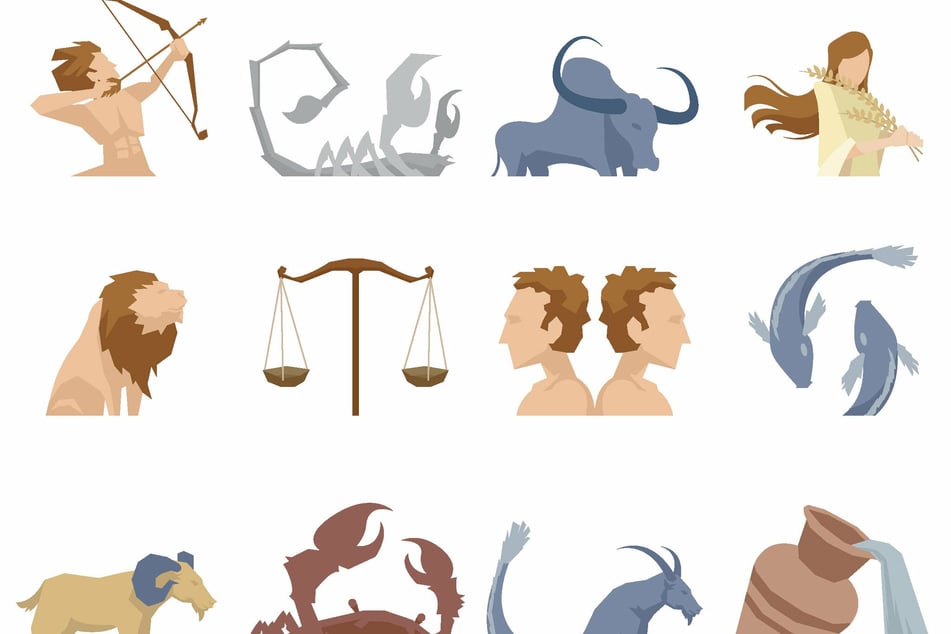 Neptune and Jupiter conjunct today and this is a once in a century meeting, because it's in Pisces.
This means it's a good time to get in touch with your spiritual side and get your transformation on.
Jupiter's presence is all about growth and Neptune brings dreams.
What do these planetary movements mean for your star sign?
Open up the book of astrology and cast out your net to pull in those dreams. Some star signs should be making big moves and others taking smaller steps.
Taurus, Aries, Gemini, Cancer, Virgo, Leo, Scorpio, Libra, Sagittarius, Capricorn, Pisces, and Aquarius: you are the key to your happiness, but if you need a boost, the daily horoscope can help find your way.
Aries horoscope: March 21 - April 19
You love to surprise your sweetheart, suggest a walk in the moonlight. It's not surprising that your boss beams when you're around, your work is impeccable.

Taurus horoscope: April 20 - May 20
You don't accept excuses. You expect commitment from everyone. Ask yourself if you'd be willing to give the same? That ability of yours to solve the tricky stuff is a superpower.

Gemini horoscope: May 21 - June 20
You're nervous, as all get out, but you're going for that business gold. Be the dynamic, peppy, extroverted Gemini that you are and success will follow.

Cancer horoscope: June 21 - July 22
Cancer, don't be a crab! Try relaxing into the tenderness surrounding you. Flirting is everywhere right now, even at work. That's a good thing, spirits are high and positivity abounds.

Leo horoscope: July 23 - August 22
Think about heading to the doc for a check-up. Embrace the art of flirting, relationships both new and old will be blessed. You feel balanced and it's nice.

Virgo horoscope: August 23 - September 22
Travel inspires new thoughts. Peace is back in your relationship and you can finally breathe. Those worries and troubles are a thing of the past, for real Virgo.

Libra horoscope: September 23 - October 22
Different people have different priorities, including your partner. Show that you get that. There are toes you could step on if you don't think before you act. Push for a fair chance.

Scorpio horoscope: October 23 - November 21
No one's surprised that your success is based on your ability to act quicker than pretty much everyone else. But there's a drawback, sometimes you're a bit too rash.

Sagittarius horoscope: November 22 - December 21
A workout outside will give you your second wind. You are on an emotional rollercoaster and laughter follows tears. Most of the time you know how to show your best side.

Capricorn horoscope: December 22 - January 19
What's got you feeling shy? Are you really that convinced that everyone's better than you? Getting together with friends is always a good idea. You're feeling lackluster, maybe your immune system could use a boost.

Aquarius horoscope: January 20 - February 18
You got this, go with those spontaneous ideas! Don't let a money matter sit, get right to it.

Pisces horoscope: February 19 - March 20
Take advantage of those encounters and get your flirt on. You know how to pace your power, Pisces.
Cover photo: 123rf.com/captainvector