Batman comic from 1940 auctioned for $2.2 million
Dallas, Texas - A Batman comic book from 1940 has been sold at a US auction for more than $2.2 million.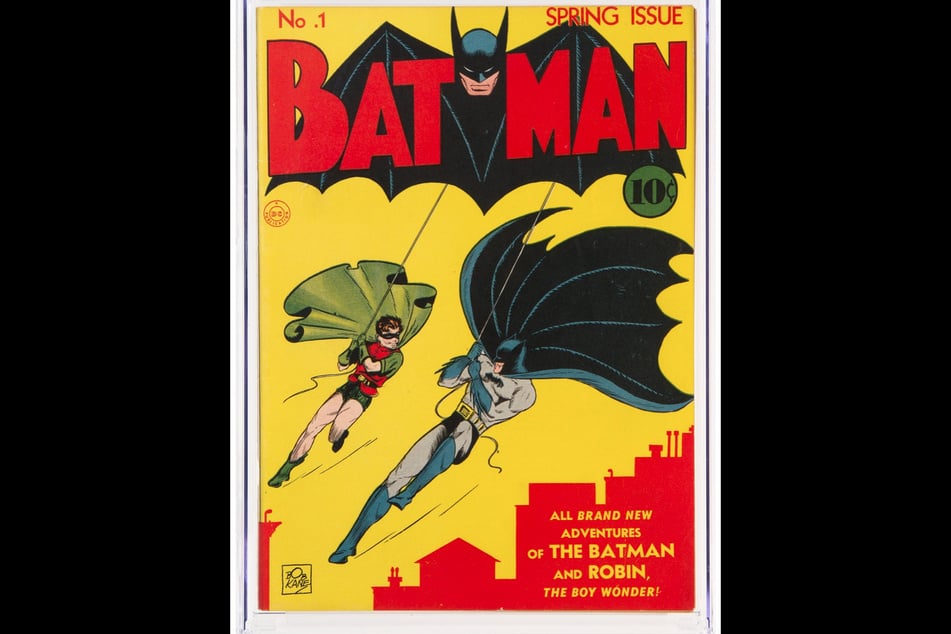 The sale sets a world auction record for a Batman comic, Dallas-based Heritage Auctions said on Thursday.
The buyer wanted to remain anonymous, spokesman Robert Wilonsky told DPA.
The Batman No. 1 comic shows Batman and his companion Robin flying against a yellow background and the red skyline of Gotham City.
The well-known characters the Joker, Hugo Strange, and Catwoman also appear in the edition, which is in near-perfect condition, the auction house said.
A collector bought the comic for $3,000 in Houston in 1979. The original price in 1940 was 10 cents.
The price had been driven up even before the auction took place with more than two dozen offers coming in since mid-December.
The previous Batman comic record was set in November when Heritage auctioned the Detective Comics No. 27 issue from 1939, with the first appearance of Batman, for $1.5 million.
Cover photo: Screenshot/Facebook/Heritage Auctions