Waitress left shaking after she sees what a customer wrote on the bill
Chicago, Illinois - A waitress from Chicago was totally flabbergasted when she saw what a customer wrote on the tip line.
Sarrah, a 21-year-old waitress, served a customer who apparently thought it would be fitting to commemorate the past twelve months with a unique gesture just before the new year.
They left a tip of $2020!
Sarrah shared a picture of the tip customer copy of the bill on Twitter and said that she was "literally shaking."
The original bill was $693.36 which means the tip ended up being over 200%!

The waitress's tweet already has 260,800 likes and lots of people were thrilled by the mysterious customer's generosity. Many were happy that the year ended on a positive note for someone. One user commented, "I love the season of miracles."

But not everyone was convinced that the story was true. Several Twitter users thought that Sarrah was making up the upbeat story to get attention.
Sarrah didn't understand the skepticism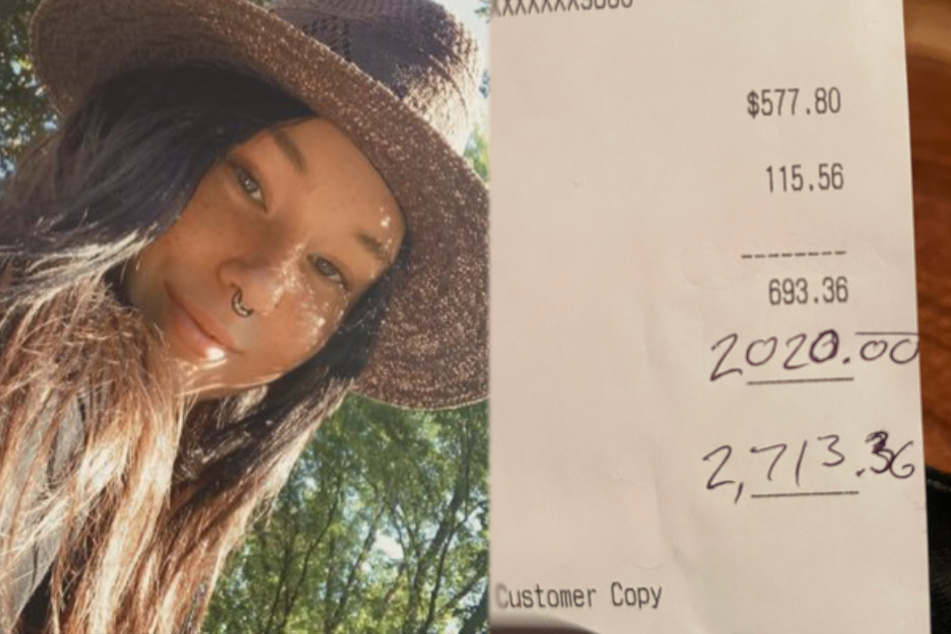 Not only did some users doubt the story, they even tried their hand at debunking it and there were a lot of theories about the bill.
One user claimed that Sarrah had really received a 20 dollar tip and then added the extra numbers herself.
Another suggested that the credit card used to pay the bill was stolen and that the charge wouldn't go through or that the restaurant would have to give the money back.
But Sarrah continued to claim it was real and didn't understand why people couldn't just accept that she had a good thing happen to her.
On Twitter she wrote: "why are people so concerned with my blessing of a tip yes it was real. yes the tip went though. yes i'm getting the money. yes i'm aware what taxes are."
Regardless of what the other Twitter users say, Sarah is happy with her amazing experience and probably starting 2021 with an extra boost of positivity.
Cover photo: Twitter/Screenshots/@sriracha_sauced