"100% racism": Black refugees call out violence and discrimination at Ukrainian border
Ukraine – Reports have flooded social media of the unequal treatment Black refugees have faced since Russia's invasion of Ukraine. TAG24 NEWS spoke with Korrine Sky and Alexander Somto Orah, two Black students, about the racism they have experienced while fleeing the war-torn country.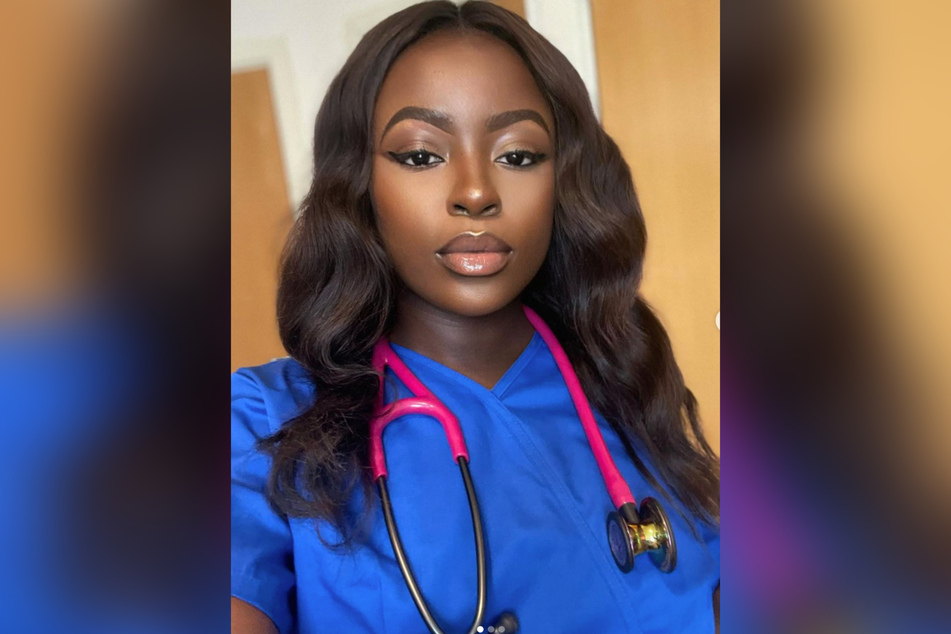 26-year-old Korrine Sky fled with her family from Zimbabwe to Leicester, UK, as a child. Two years into her medical degree program in Ukraine, she never imagined she would again have to leave her home under such dire circumstances.
"I really loved the community that I was building in Ukraine, and I was enjoying my time. I never expected that it was going to end like this," Sky said during a press conference on Wednesday.
She even met her partner in Ukraine. The two were planning to get married in Dnipro on Saturday, but their plans were dashed when all hell broke loose.
Sky wasn't alone. When news of the invasion hit, many more international students were left scrambling for a way to exit the country, including 25-year-old Alexander Somto Orah, who moved to Ukraine from his native Nigeria in March 2021.
"It's something I never wanted to experience, but I experienced it," he said of the current crisis.
To escape the violence rocking Ukraine, Sky and Orah didn't just have to leave their homes and all their belongings behind.
They also had to face the violence of racism.
Experiences at the border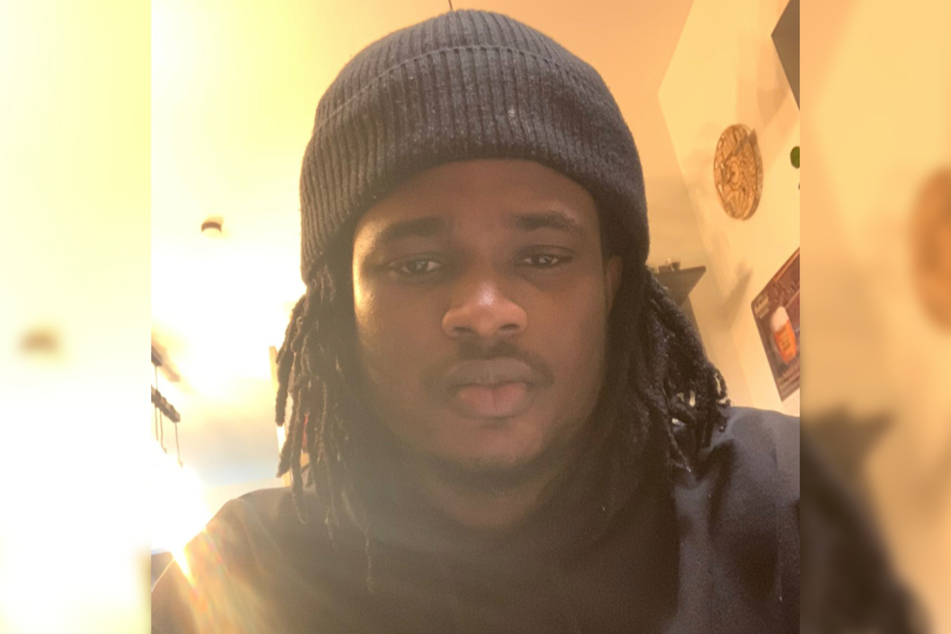 Sky, who has been in Romania since Monday night, said she waited more than 48 hours in line to cross the border.
On the way, she said a white Ukrainian man held a gun up to her and told her he would shoot her if she did not go away within five minutes.
As she got closer to the border, another white Ukrainian man started hitting her car, so she went to tell the military personnel stationed nearby.
"I thought the military was there to assist civilians, so I wasn't thinking of the military as our enemies," she recalled.
But she did not receive any help, and the man continued to terrorize her, lunging at her and telling her to leave the line of cars and join a separate line of people waiting to cross the border by foot.
"It seemed as if there was evident segregation. In the pedestrian queue, there were only people of color," she said. "There were no Ukrainian people in that queue."
At the passport control, Sky said she once again witnessed racial segregation, as white Ukrainians were allowed to walk through, while she and other people of color were told to wait in line.
She described her experiences as "100% racism," adding, "The Ukrainian military, they're the ones in control of who stands where, who goes where. It's only military and armed forces, and they are prioritizing Ukrainian people leaving Ukraine. We students who come from different countries to get an education for a better life for our families and friends, we're the least of their worries."

Orah, who escaped to Poland, faced similar experiences of racism at the border, especially when it came time to board trains out of the country.
"They always say the train is first of all for women and children before men, but I don't see African women moving – only white women," he remembered. "So many African women are with children."
Orah and other Black refugees were even told to leave and go to Romania instead, but they refused. Instead, they had to push African women and children into the trains so they had a chance to get out of the country.
"The way Africans have been treated is very different than the way whites have been treated," he lamented.
Lack of support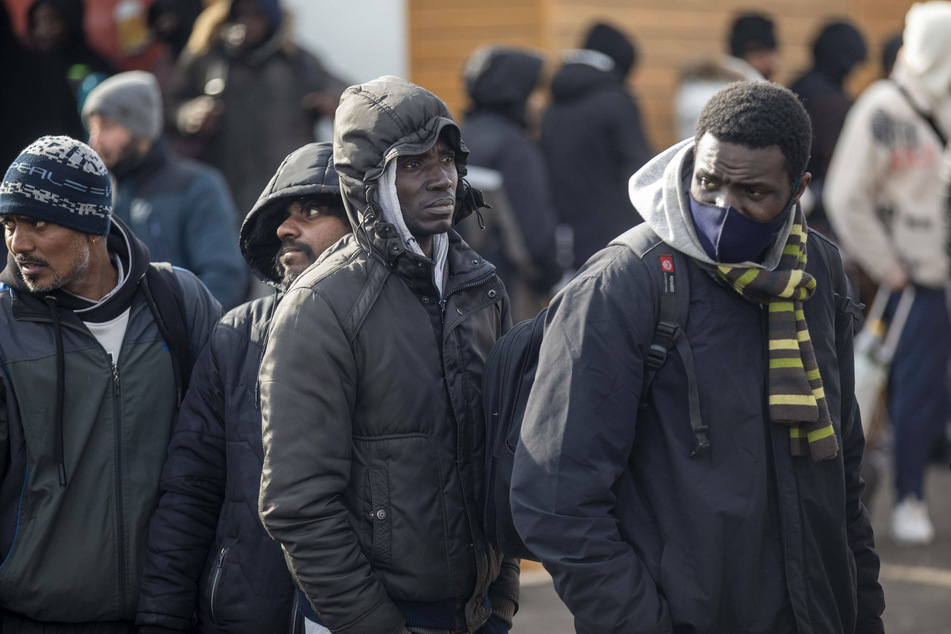 Throughout their flight, Sky and Orah said they not only experienced a lack of support from Ukrainian authorities, but also from their home governments.
"They abandoned us," Orah said of leaders in Nigeria and other African countries. "They only told us to remain calm, and all the ambassadors left. Why are you telling us to remain calm when you have already run away?"
"They really don't care. The embassy is closed. Our president has said nothing. The other African leaders have said nothing," he continued. "They're only saying Russia should not invade."
He contrasted that response with the support he has seen the Indian government show for its citizens, including providing buses for those fleeing the country.
Sky also said she has been "disappointed" by the lack of support from the UK government: "They've kind of just left us to fend for ourselves. The message was, everybody needs to get out of Ukraine as soon as possible, but there was no guidance on how to get out of Ukraine, what support they'll be able to give us, what happens when we get to the other side, where we can go."
When she was attacked at the border, she immediately contacted the British Embassy. A woman from the Embassy said she wanted to help Sky, but after traveling to the border, was told she was unable to cross.
Then contact dropped off. Once Sky crossed, the woman met her and apologized with tears in her eyes.
"After everything I'd been through, there was nothing that could make me cry or make me hysterical because I was just trying to survive," Sky said. "I was in survival mode just trying to make sure I make it to the other side."
But with many more students stuck in Ukraine, Sky is calling on international authorities to step up: "What we need right now is support from the UN or people with the power to ensure the safety of students. There are people as young as 16 there. There are children there basically, and their parents are worried sick about them."
Taking matters into their own hands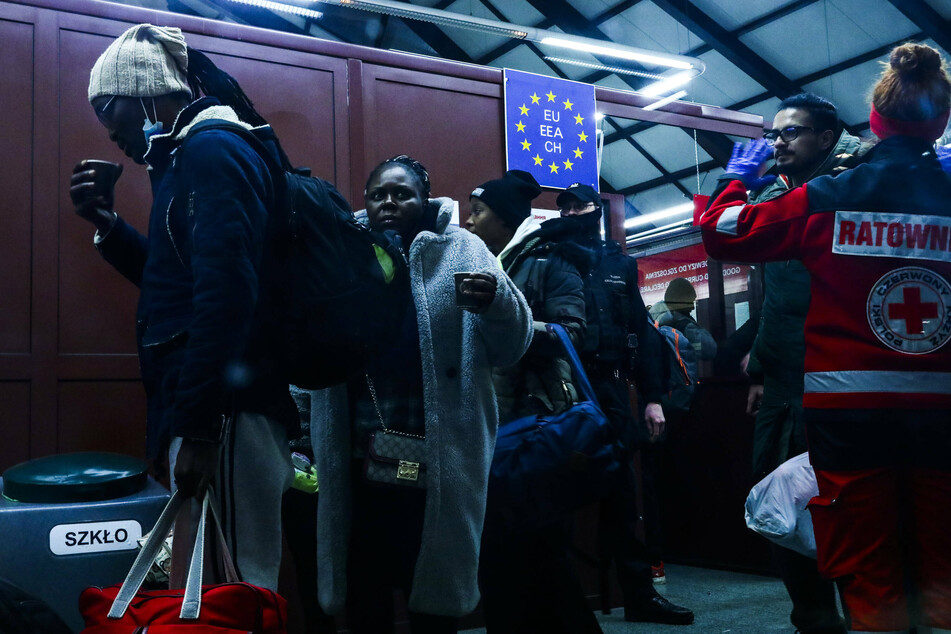 Now that Sky and Orah have made it across the border, both are working to fill in the gap left by authorities.
"I need to help as many people get out of this situation as I can. I didn't want to have survivor's guilt to think I just saved myself and I didn't think about anybody else," Sky explained.
As soon as the sirens started going off in Dnipro, she began trying to organize the local student community into a Telegram group. She has used her own personal funds to support fellow students trying to escape and then began fundraising to help others.
Now she is working to create a database of over 1,000 students in Sumy who have no safe route to escape. She is coordinating relief efforts while still on the move herself, with a GoFundMe page set up to collect donations.
Orah is also working to help other Black refugees make it across the border. He has been raising funds to book taxis and hostels for others once they get to Poland, traveling back and forth from the border to assist new arrivals.
Both Sky and Orah said they saw parallels between their experiences and the unequal treatment that Black refugees face around the world: "I think if I hadn't gone through everything I've gone through, I wouldn't really understand the extent of the issue," Sky told TAG24. "We left Zimbabwe as asylum seekers, but I was too young to really understand what was going on. I have heard stories of what people have been through, but living it, it just changes your entire outlook on everything."
"I still won't be able to understand the gravity of what I and everybody else have been through until I get home and I can really reflect because through the entire journey, we're just running on adrenaline," she added.
Despite the obstacles, Orah had important advice for fellow Black refugees: "Whatever is happening, you should just continue moving to the border. If you join voices together, they will know that they can't chase everybody out."
Cover photo: Collage: Alexander Somto Orah & Korrine Sky