Ukraine war: Russia launches more deadly strikes on Kyiv as Moldova reports blackouts
Kyiv, Ukraine - Three people were killed and six injured in a new wave of Russian rocket attacks on Kyiv, according to the local military administration.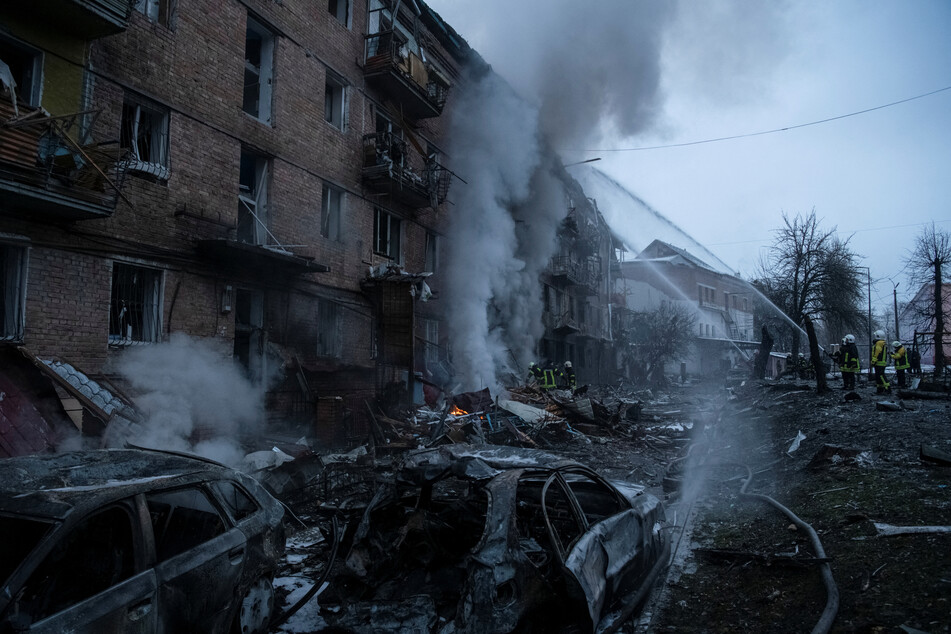 In Ukraine's capital city, an object of critical infrastructure was also damaged by Russian fire, Mayor Vitali Klitschko wrote on the Telegram messaging service. It was initially unclear which building was involved.

For a short time, television broadcasts went down and there were stronger fluctuations in the already stricken power grid. Air alarms were sounded throughout the country.
Explosions – some of them caused by air defense – were also reported in the areas of Odessa, Mykolaiv, Poltava, and Dnipropetrovsk. There was initially no information on possible casualties.
The neighboring country of Moldova also reported large-scale blackouts following the strikes.
Mounting military setbacks and humiliations have led to Moscow heavily targeting Ukraine's energy supply over the past weeks, causing massive damage.
The strategy, which means Ukrainians have their electricity cut off for hours at a time every day to avoid shortages, has been described as "energy terror."
Cover photo: REUTERS