California wildfire still out of control as blaze spreads to Nevada
Las Vegas, Nevada - Unpredictable winds and dry fuels are creating challenges for firefighters struggling to slow a 70,000 acre wildfire that started in California's Mojave National Preserve and spread across the border into Nevada on Sunday afternoon.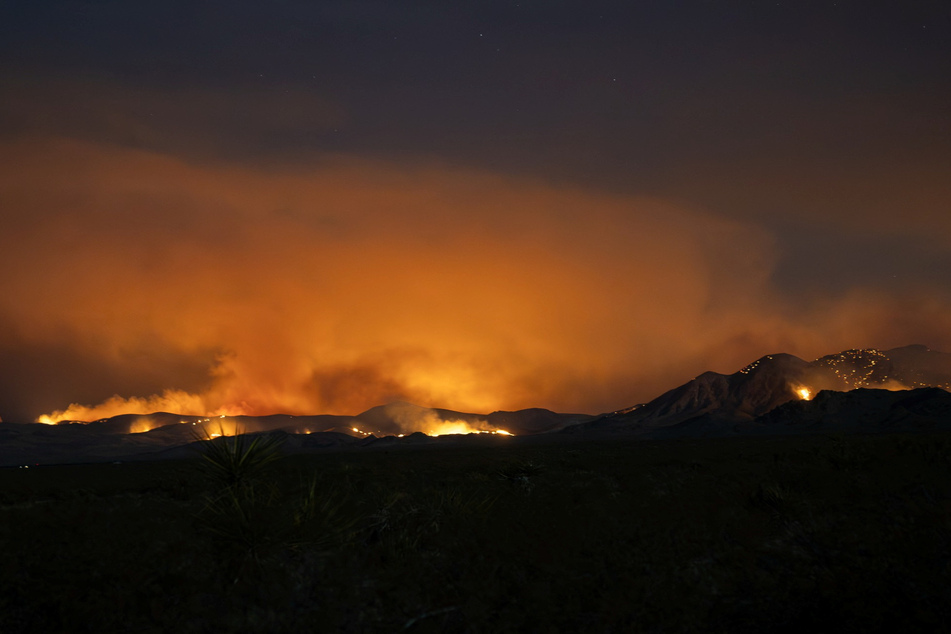 Federal fire officials reported that the York fire was 0% contained as of Sunday.

"Over the last couple of days, there's been general breezy south-to-southwest winds across the region, and that's helped push it off [to] the north-east," said Ashley Nickerson, a meteorologist with the National Weather Service in Las Vegas. "We've also had showers and thunderstorms in the area, which has caused sudden erratic winds, and that makes it really hard to contain a fire as well."
Nickerson said the difficult conditions were not expected to let up over the next couple of days as the winds continued with gusts of 20 to 30 miles per hour and moisture increased, bringing the possibility of more thunderstorms.
Hundreds of firefighters battle York fire
The blaze started in federal lands in the Mojave National Preserve and was first observed Friday burning near Caruthers Canyon, said Stephanie Bishop, a National Park Service public information officer. The cause of the blaze has not yet been determined, she added.
Clark County advised the public to avoid State Route 164 in Nevada and said its Fire Department was preparing to go on the offensive to protect residential areas. Officials said the Nevada communities of Nipton and Searchlight could be at risk, but no evacuations have been ordered yet.
The National Park Service, Bureau of Land Management, San Bernardino County Fire Protection District, and Clark County Fire are providing resources to support suppression efforts, which include air and ground crews for a total of 219 personnel.
Cover photo: via REUTERS