Afghanistan earthquake: Death toll keeps rising as officials expect worse to come
Sharan, Afghanistan - Hundreds of people were killed in an earthquake that hit Afghanistan's east overnight, the state-run news agency Bakhtar reported on Wednesday.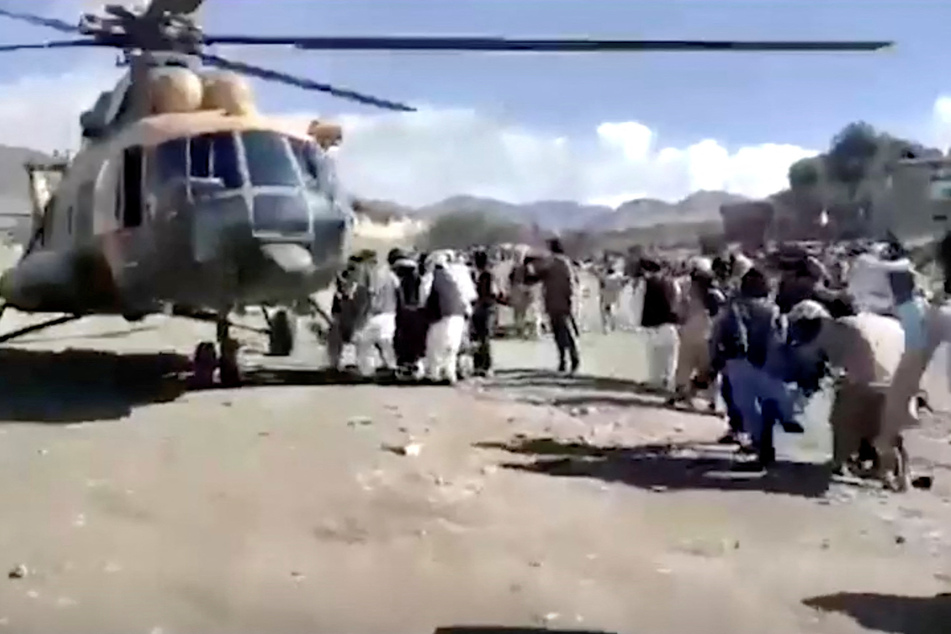 The 6.1-magnitude quake that hit the country's eastern Paktika province, according to the report.

Local officials warned the death toll could keep rising if the government fails to dispatch emergency help to the affected areas.
In a statement, the Taliban government spokesman Bilal Karimi urged aid agencies to send teams to the affected areas to prevent "further catastrophe."
Local media reported that a village in the province was completely destroyed.
Pakistan's meteorological department also reported the quake struck at a magnitude of 6.1, while the US Geological Survey (USGS) reported a 5.9-magnitude quake with a slightly weaker aftershock and an epicenter around 30 miles west of the Afghan city of Khost in.
Pakistan's north-western regions border the area in the east of Afghanistan where the quake struck. Tremors were felt in Pakistani cities including the capital Islamabad and the eastern city of Lahore but no loss of lives or property were initially reported in Pakistan.
Earthquakes are common in the region and often cause significant damage.
UPDATE, June 22, 5:30 AM EDT: Death toll revised, likely to rise again
The death toll from the catastrophic quake has risen to 920, with over 600 wounded, according to the Taliban's deputy minister of disaster management, Mawlawi Sharafuddin Muslim.
Per Reuters, an official of the Afghan interior ministry said :"The death toll is likely to rise as some of the villages are in remote areas in the mountains and it will take some time to collect details."
Cover photo: REUTERS