At least 16 dead and hundreds of thousands displaced as Typhoon Goni slams Philippines
Manila, Phillipines - At least 16 people were killed in the Philippines as this year's strongest typhoon triggered floods and mudflows and cut off power and communication lines, officials said on Monday.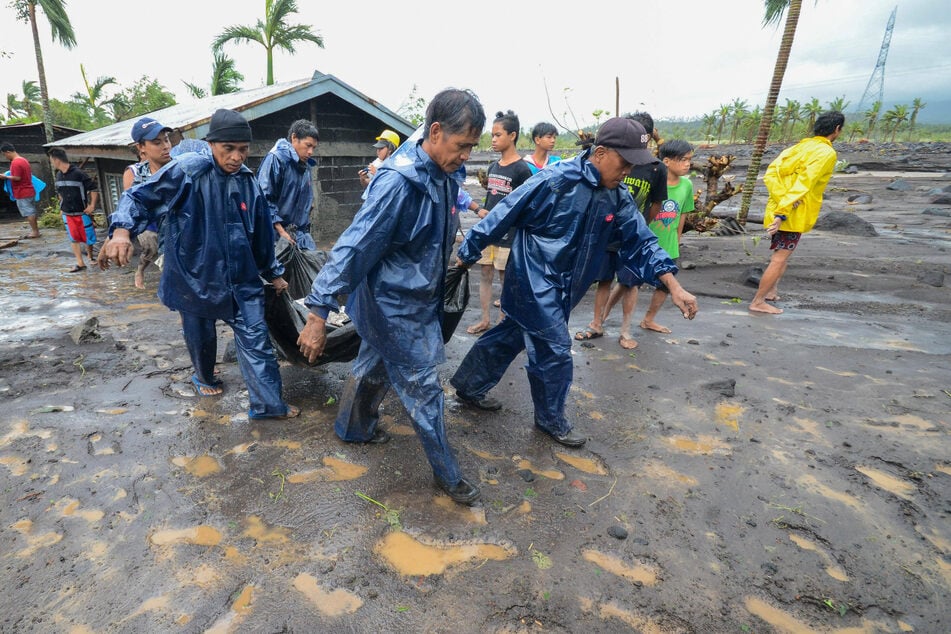 More than 420,000 people fled their homes in eastern and northern provinces as Super-Typhoon Goni lashed the main island of Luzon over the weekend with catastrophic winds and torrential rains.
Typhoon Goni hit the country's east coast with maximum sustained winds of 140 mph and gusts of up to 190 mph, but weakened as it began to move out of the Philippines, the weather bureau said.
It added that "catastrophic violent winds and intense to torrential rainfall" lashed nine provinces south and south-east of Manila.
Nine people were killed in accidents in the province of Albay and one in nearby Catanduanes province, both in the eastern region of Bicol, which bore the brunt of Goni, the Office of Civil Defence said.
Three people were also reported missing in the town of Guinobatan in Albay, where mudflows buried houses.
Provincial Governor Al Francis Bichara said the mudflows consisted of volcanic deposits on the slopes of Mayon Volcano, which were loosened by the heavy rains.

In Catanduanes, where Goni first made landfall on Sunday, 90 per cent of infrastructure was reported to have been damaged based on an initial assessment said Cesar Binag, a regional police director.
Goni was the strongest typhoon to hit the Philippines since Typhoon Haiyan battered the eastern and central provinces in November 2013, killing more than 6,300 people and displacing more than 4 million.

Provincial governor: "strongest storm I've seen in my life"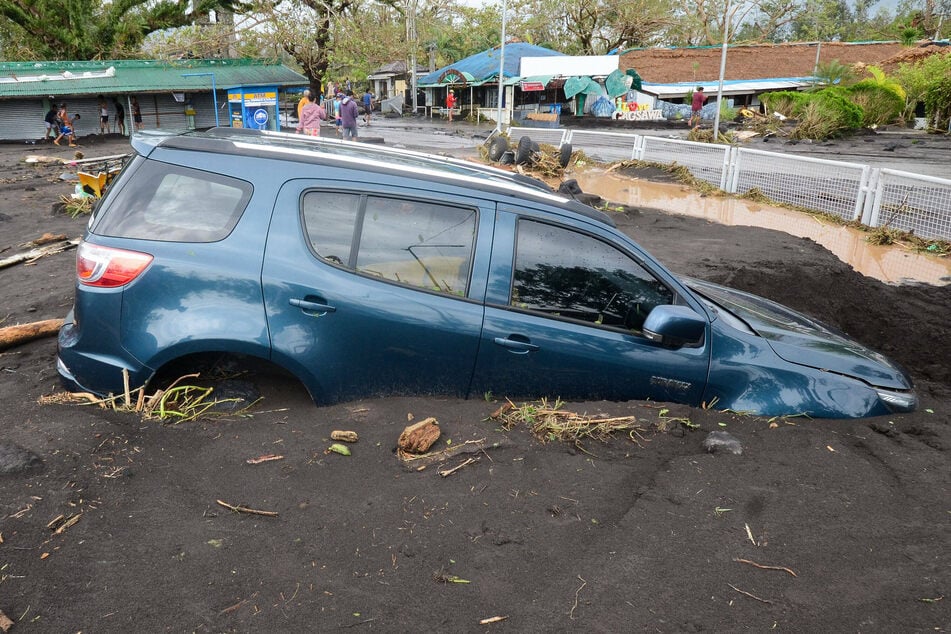 Electricity and communication lines were cut off, isolating some affected areas.

In the metropolitan area of Manila, officials shut down the country's international airport for 24 hours until Monday "to protect the safety of air passengers and personnel from the threats of [the] typhoon."
More than 20 domestic and international flights had to be cancelled.
Some shopping malls also suspended operations, while billboards and tarpaulins were folded and secured.
"This may be the strongest storm I've seen in my life," Bichara told local news.
It was the 18th tropical cyclone to hit the Philippines this year. The country is battered by an average of 20 cyclones every year.
As Goni battered the Philippines, another cyclone, tropical storm Atsani, entered the country's area, the weather bureau said. Atsani was moving towards the northern Philippines, with maximum winds of 45 mph and gusts of up to 55 mph.
Cover photo: imago images / Xinhua