Remains of Australia's 42,000-year-old Mungo Man to be reburied
Canberra, Australia – Some of the oldest known human remains found in Australia will reburied, local media reported Wednesday.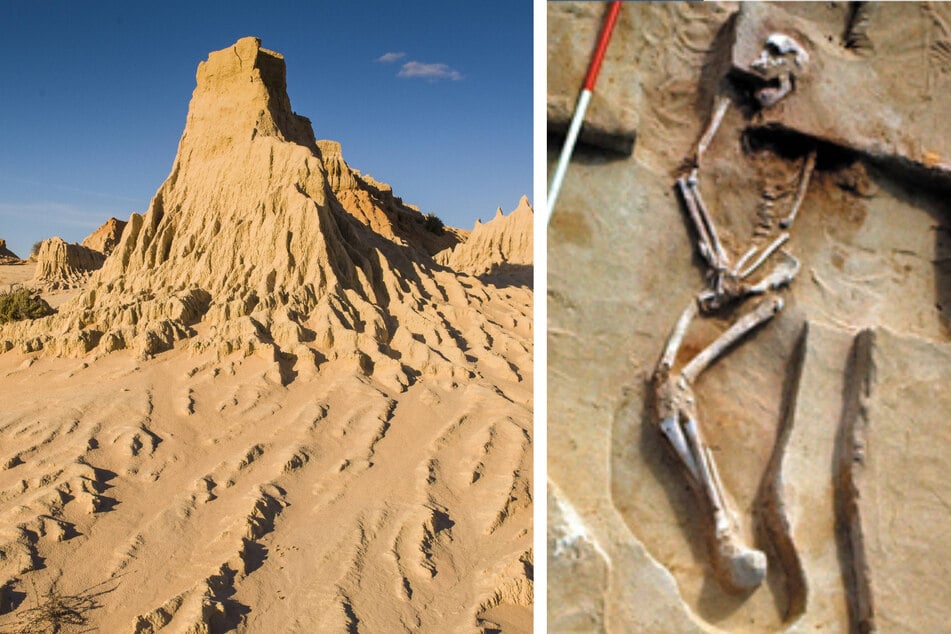 Australian Environment Minister Sussan Ley made the announcement at Mungo National Park, ending a years-long dispute between Indigenous groups and the Canberra government.
ABC reported the remains of 108 people will be reburied in 26 unknown locations in western New South Wales, including Mungo Man and Mungo Lady – two Aboriginal people who are part of the most well-known archaeological find in Australia.
They are estimated to be 42,000 years old and were discovered with 106 other skeletons between the 1960s and 1980s in Mungo National Park, 466 miles west of Sydney.
The local Aboriginal Advisory Group had called for anonymous burial sites in the Lake Mungo region since 2018.
"While the discovery of Mungo Man and Mungo Lady helped scientists establish that Aboriginal people have been in Australia for more than 42,000 years, it's time to let their spirits rest in peace," new South Wales Heritage and Environment Minister James Griffin said, according to AAP.
Some traditional owners expressed anger that the decision was taken by the central government in Canberra and not by the Indigenous community itself.
The discovery of Mungo Man's bones provided the first evidence of a ritual burial in Australia. They were taken without permission from the area's Indigenous people and examined and stored at the Australian National University in Canberra.
His remains were returned to the outback five years ago but there was no agreement on a burial procedure at the time, so he was buried directly on the grounds of the Mungo visitor center.
Cover photo: Collage: IMAGO / Westend61 & Wikimedia Commons/James Maurice Bowler