Couple stranded in New Zealand goes on an amazing journey
New Zealand - The outbreak of coronavirus caused worldwide travel chaos. Flights were suddenly cancelled and vacationers were stuck overseas for weeks. A couple who could not make it home from New Zealand decided to make the best out of the strange situation.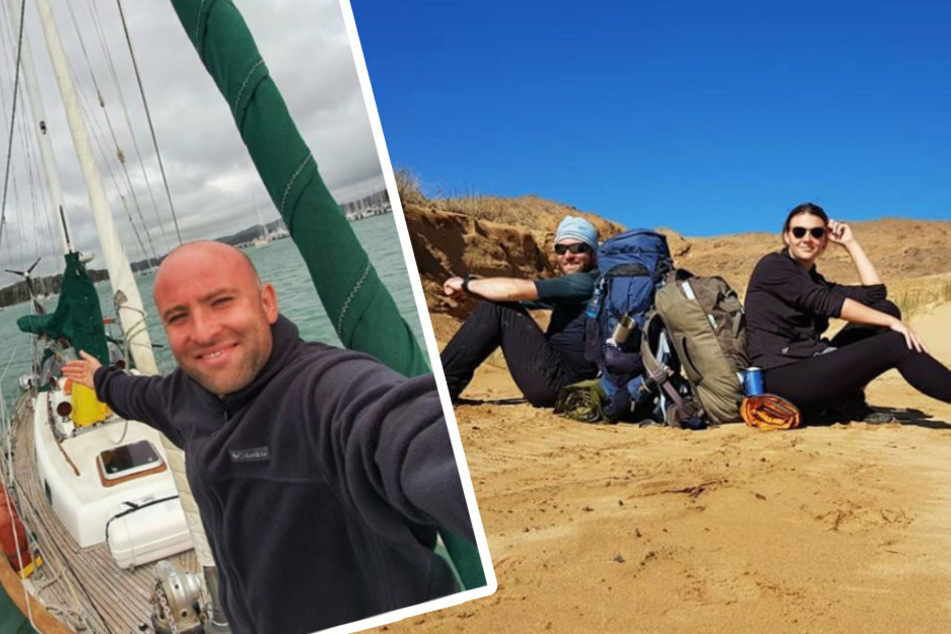 Extraordinary situations call for extraordinary measures. This is what Radu Paltineanu and his girlfriend must have thought. On their GoFundMe page, the couple wrote that they were stuck in New Zealand, as they couldn't get a flight home due to the pandemic.
Although the nationwide lockdown has now ended, the couple has no plans on returning home any time soon. Instead, the two of them are about to cross the country on foot, by canoe, and by bicycle, to explore some of the pristine landscapes.
They are already more than halfway through their journey, which they are documenting with photos and videos posted on their Instagram and Facebook pages .
About 1050 miles lie behind them and just as many are still ahead. So far, they have traveled most on foot and by canoe, but they're planning to explore the southern half of the country on bikes.
But to do so is pretty expensive, which is why the couple is asking for donations on GoFundMe. Depending on the amount, every donor will then receive a photo or a handwritten letter directly from New Zealand.

"Our journey is supposed to end on Stewart Island but we are dreaming of getting all the way down to Antarctica," the couple explained. And their fans love it: 18,000 people have already followed them on Instagram.
On Instagram, Radu shares the exciting journey
The couple is fascinated by New Zealand's landscapes
Radu speaks several languages and has turned into a true travel professional. 
The travelers love the feeling of waking up at different places every day, even though it is not always easy. In particular, the muddy terrain in the forests of New Zealand caused them quite a few problems.
But they are far from being completely isolated. Although they are surrounded by untouched nature, they luckily have excellent phone service.

Cover photo: Instagram/Bildmontage/radu.paltineanu