Lonely 94-year-old man calls in cops to keep him company
Bologna, Italy - A police department close to Bologna, Italy, received an unusual request from a 94-year-old man on Christmas: the elderly man from Alti Reni felt lonely and asked the officers to come over for a festive drink!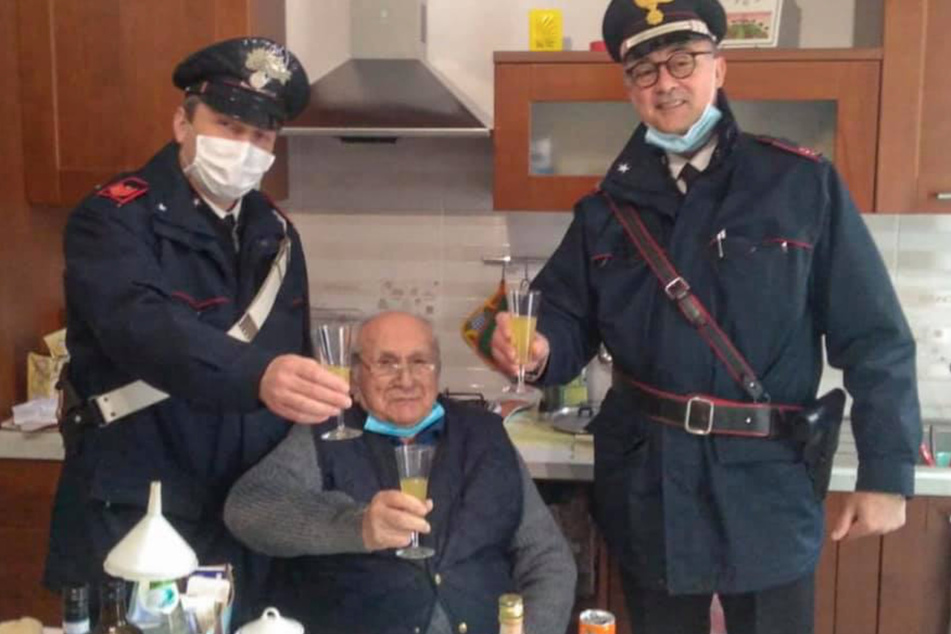 "I have everything, the only thing I'm missing is a person to help me exchange Christmas greetings," the old man said when he called the local carabinieri on Christmas Eve.
His children were far away, and he was feeling sad, he explained.
"If there were an officer available for 10 minutes, come and see me as I am all on my own," he added.

To the old man's surprise, the officers didn't think twice to help him fulfill his Christmas wish.
They arrived at his home shortly after the call to chat with the retiree and raise a glass with him.
According to a Facebook post by the carabinieri, the retired man shared stories from his past with the officers, including his experiences in World War II.
And when the elderly man surprised his relatives with a video call later on, their jaws must have hit the floor when he saw who he had over for company!
Due to a surge in coronavirus cases in Italy, the country has imposed a nationwide curfew and tougher restrictions for most regions over Christmas and New Year's.
Cover photo: Carabinieri/Facebook/Screenshot