Sweden and Finland take "historic step" with official NATO application
Brussels, Belgium - In a hugely significant moment for global geopolitics, the Swedish and Finnish ambassadors formally submitted their states' NATO applications to Secretary General Jens Stoltenberg in an online video ceremony on Wednesday in Brussels.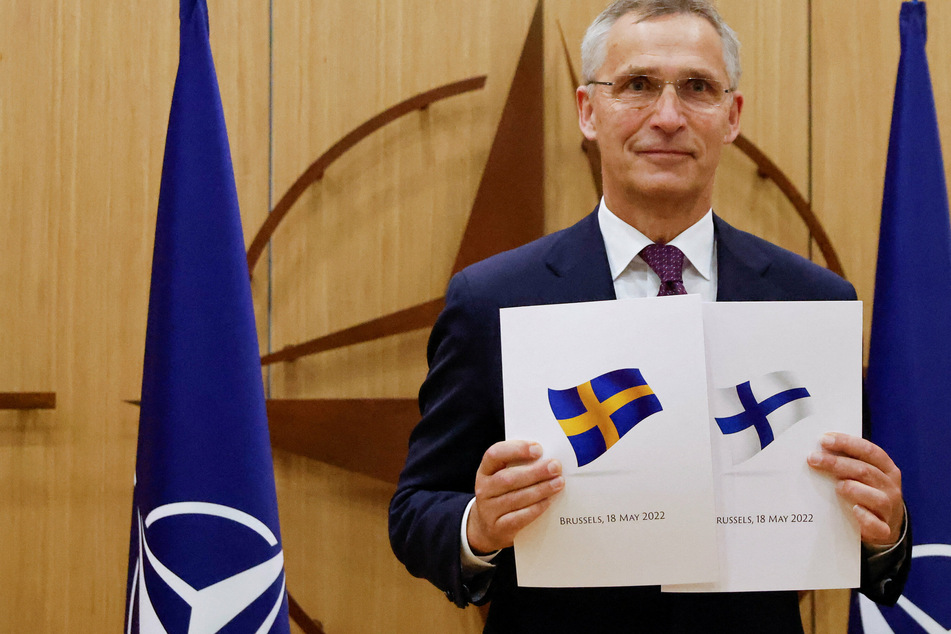 Accepting the applications at NATO Headquarters, Stoltenberg said the move was a "historic step" in a "critical moment" for European security.

Finland and Sweden jointly set course for NATO membership, against the backdrop of the Russian invasion of Ukraine, after a groundswell of public support accelerated the move.
Finland's national legislature voted 188-8 on Tuesday to approve a bid for NATO membership, the same day as Sweden's foreign minister signed her country's application.
Both countries are close partners of NATO, but have attempted to balance security concerns with close neighbor Russia. Finland shares an 800-mile-long border with Russia, while Sweden is traditionally neutral.
Russia has played down the membership bid, with Foreign Minister Sergei Lavrov saying on Tuesday that "there is probably not much difference," as Finland and Sweden have taken part previously in NATO military exercises.
Stoltenberg said the alliance would assess the membership bid as quickly as possible, but the security interests of all allies "have to be taken into account." He was referring to recent objections from Turkey.
Turkish President Recep Tayyip Erdoğan said on Monday he could not agree to the accession of two countries that sanctioned his country.
He also repeated allegations that both nations support "terrorist organizations," a reference to the banned Kurdistan Workers' Party (PKK) and the Kurdish militia People's Defense Units (YPG) in Syria.
Sweden and Finland could be NATO members by end of year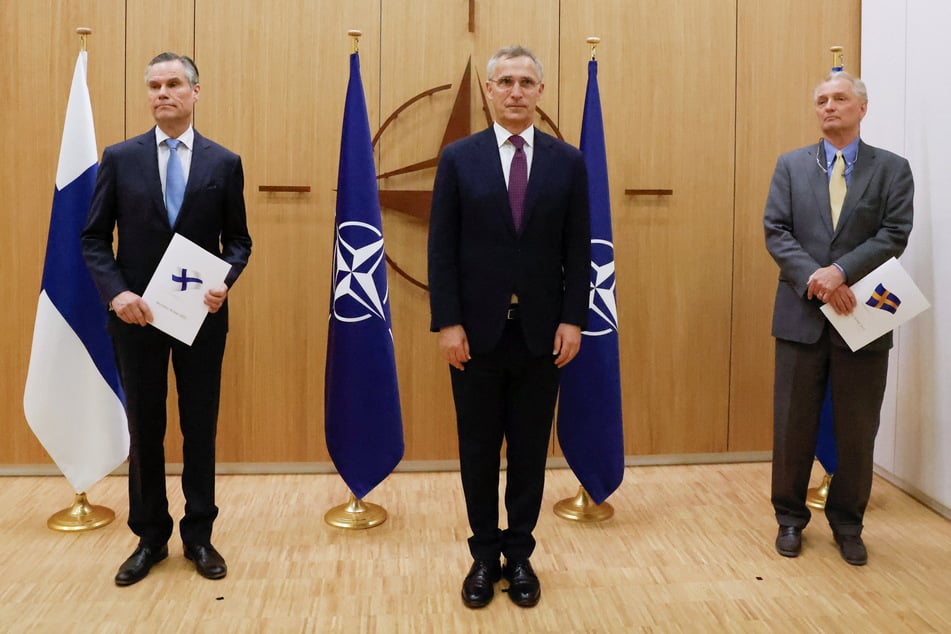 Diplomats previously expected the swift accession of Sweden and Finland to NATO, but Turkey's resistance now overshadows the bid, with expectations that Ankara will attach conditions to admission.
Finnish and Swedish diplomats plan to travel to Ankara this week to talk to representatives of the Turkish Foreign Ministry.
According to diplomats, apart from declarations by the Finns and Swedes on the fight against terrorism, arms deals could also play a role.
The hope now is that talks scheduled by Turkish Foreign Minister Mevlüt Çavuşoğlu in New York on Thursday could aid the dispute. Çavuşoğlu wants to meet with his US counterpart Antony Blinken, among others.
If Turkey drops its objections, the accession of Sweden and Finland would be smooth. Accession protocols could be signed in June, clearing the way for the ratification procedures. That means the Nordic countries could be NATO members by the end of the year.
Their application must be approved by all 30 NATO states.
Cover photo: REUTERS