Flooding in Vietnam intensifies as death toll rises to 28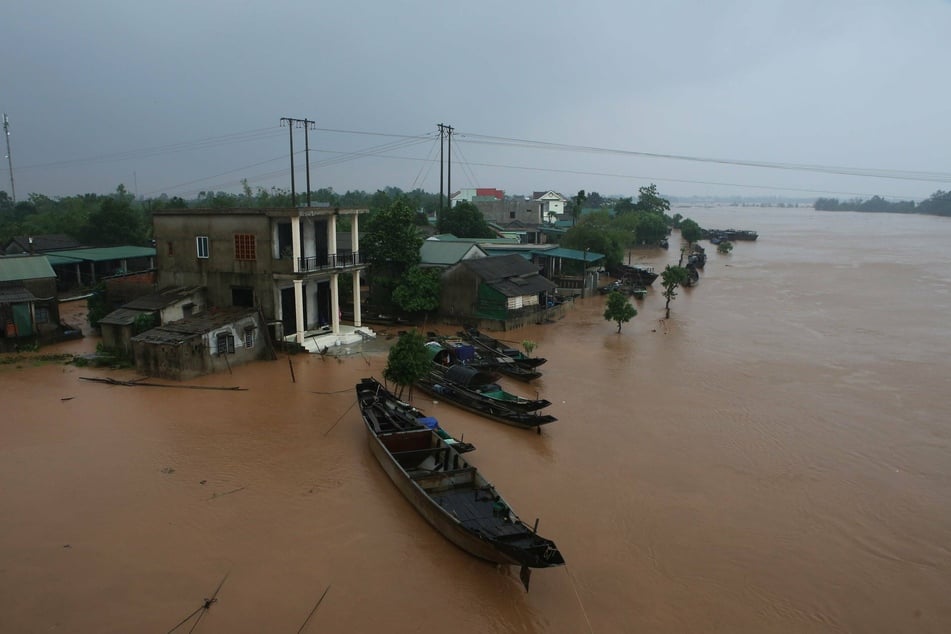 The number of deaths has risen to 28 people and a dozen more are missing, local authorities reported Tuesday.
There are also concerns over 17 construction workers who were buried in a landslide at a hydropower dam project in the central Vietnamese province of Thua Thien Hue.
An additional 13 people who came to rescue the workers also went missing during their mission.
Vietnam's Prime Minister, Nguyen Xuan Phuc, has issued more rescue troops to the site of the accident, according to a government statement.
But due to high water levels, heavy rains, and additional landslides, rescuers were unable to reach the site as of Tuesday morning.
The central parts of the country are the most affected, where heavy rains have reportedly flooded more than 100,000 houses. Local authorities have already evacuated nearly 50,000 people.
Vietnam braces for yet another tropical storm
In the coming days, Vietnam is awaiting yet another tropical depression, which will likely lead to more flash floods and landslides.

Tropical storm Nangka will make landfall in Vietnam on Wednesday. Weather agencies are warning parts of northern and Central Vietnam to brace for wind speeds up to 62 miles per hour and heavy rain of up to 16 inches.

Vietnam is among the most disaster-prone countries in the world due to its long coastline. Floods and landslides caused by tropical storms killed at least 132 people and injured 207 in 2019 alone.
Cover photo: imago images / Xinhua