How a billionaire built a French city in Malaysia's jungle
Colmar Tropicale, Malaysia - The dulcet tones of French singer Charles Trenet waft past colorful half-timbered houses with bay windows and turrets. Vacationers stroll along the cobblestoned streets and sniff at the croissant-laced air.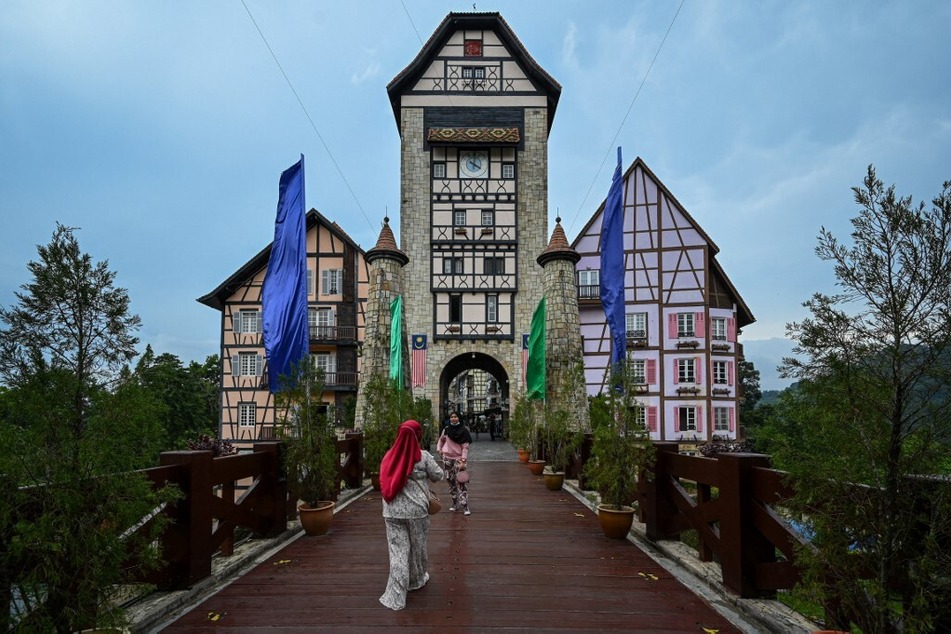 It must be France, right? But the monsoon rains, chattering parrots, and dense surrounding jungle suggest otherwise.
This is Malaysia, where an hour's drive north-east of the capital Kuala Lumpur sits a replica of the World Heritage city of Colmar in France's eastern Alsace region. The clone in the rainforest is aptly named Colmar Tropicale.
The bizarre idea came from Malaysia's former head of government Mahathir Mohamad, who after a trip to Europe was so enamored by the ancient town that he wanted one himself.
In the 1990s he persuaded his billionaire friend and construction magnate Vincent Tan to bring the idyll to Asia and finance a "little Colmar" in the jungle of the Berjaya Hills.
According to the plans of the French architect Jean Cassou, a kind of theme park with restaurants, cafés, and a resort with 235 hotel rooms was built. A replica of the famous Alsatian castle Haut-Koenigsbourg, which in real life stands around 25 kilometres from Colmar, towers on the next hill.
Colmar Tropicale modeled after the French original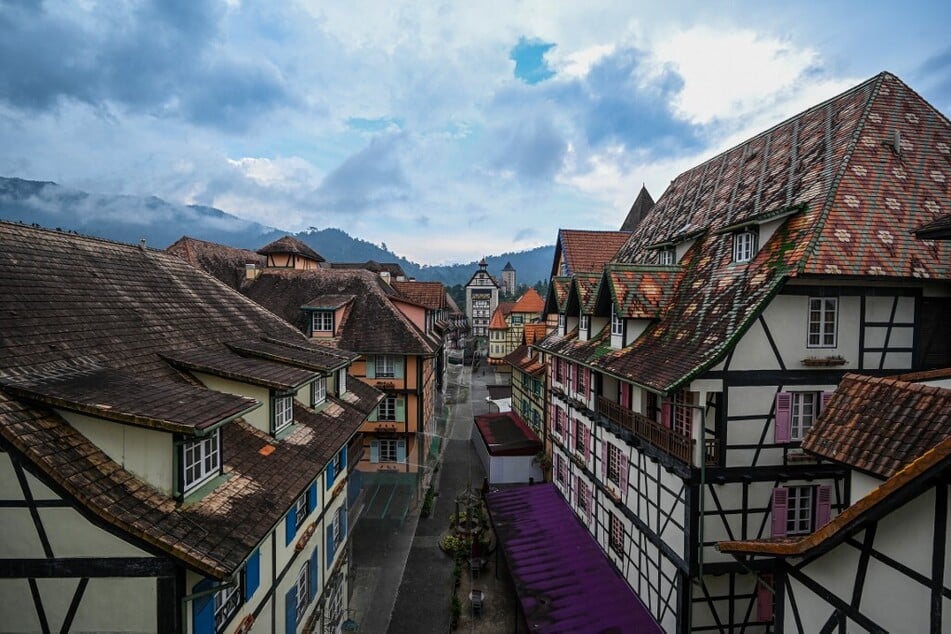 From the patterned gabled roofs to the wooden balconies, from the façades in colorful pastel shades to the ornate shutters, flower boxes to bistro tables, splashing fountains to exquisite French pastries, Colmar Tropicale is anything but a cheap imitation.
Nor is it some kind of Alsatian Disneyland either. The illusion of France is almost perfect, apart from the balmy equatorial air – at least for visitors who have never been to Europe.
"For us, this is a way to get to know another world without having to travel to France," says Nor Atikah Omar, a teacher from Malaysia's southern state of Johor.
At the recommendation of friends, she came here for the first time with her husband. There is a lot to see, she says, and the food is fantastic. "It's really a great tourist attraction," the 43-year-old enthuses.
Of course not everything is true to the original – that would probably have been beyond even a billionaire's financial scope.
"We tried to import material from the quarries of Adamswiller, but that was too expensive," architect Cassou told the French magazine L'Express during the construction work in 1998. "We had to make do with stones from India." The interior decoration was also mostly made by Malaysian craftsmen.
"Our wish is not to compete with Alsace, but simply to copy Colmar as well as possible," the project manager at the time, Daniel Leong, told L'Express. Capturing the broader flavor of the medieval West in Malaysia was another goal.
"For us, castles are a kind of myth," Leong added.
Colmar Tropicale maintains its Malaysian charm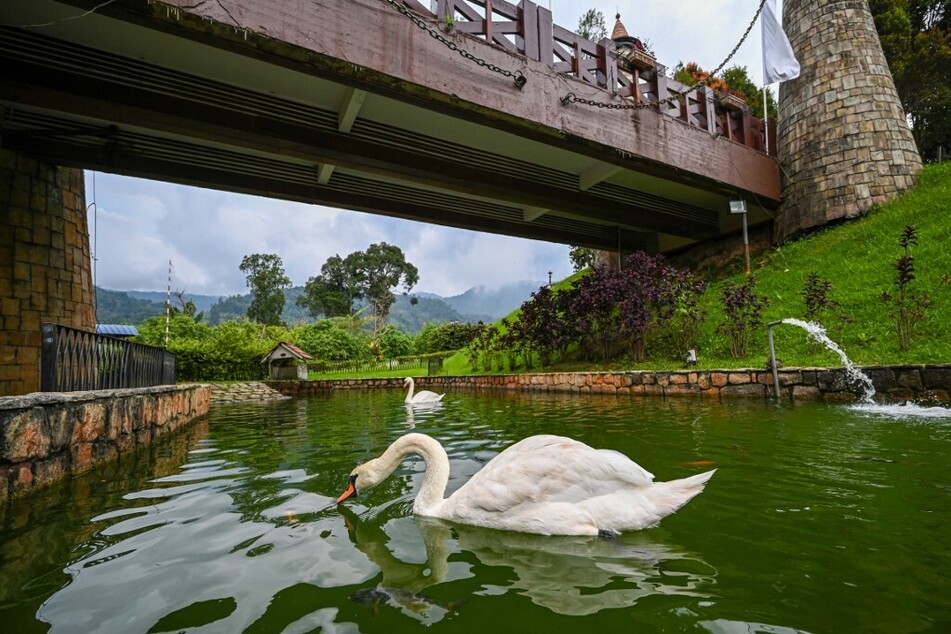 The Colmar imitation opened its gates in 2000 and has been attracting visitors from near and far ever since. Even veteran politician Mahathir and the billionaire Tan travel here from time to time to walk through their vision-come-true.
"In the beginning, I really felt like I was in France," says Al Fatah, who has catered for guests at the boulangerie, or bakery, for a year. Deftly operating the levers of the coffee machine he conjures up a café au lait to the trilling of Édith Piaf.
And how does he feel today? "As if I were in Malaysia," Fatah laughs. "Colmar Tropicale is something for a one-time visit for most, and people love it," he says. About half of the guests come from Malaysia, the other half mostly from Arab countries as well as China and Russia, he says.
To those who don't know the original city, the copy does indeed seem faithful. On closer inspection, however, it becomes clear that there was some cheating. For example, the creators have integrated several well-known sights from other Alsatian municipalities into the tropical Colmar, such as the clock tower from Riquewihr and the watchtower from Kaysersberg.
At the entrance, just past the drawbridge, two cawing parrots are waiting to be photographed with tourists, which is somewhat incongruous in this petite-Alsace.
It may also come as a surprise that a half-timbered house with pink shutters is emblazoned with a Starbucks sign. But it still makes sense, not just because there is also an outlet in the real Colmar. Vincent Tan and his Berjaya Group have controlled the entire US café chain in Malaysia since 2014.
Cover photo: MOHD RASFAN / AFP