Mexico's Sinaloa cartel declares all out war over arrest of El Chapo's son
Culiacán, Mexico - Armed men took hostages, burned vehicles, and stormed an airport in northern Mexico on Thursday after federal forces captured Ovidio Guzmán, one of the world's most wanted cartel leaders and the son of notorious drug lord Joaquín "El Chapo" Guzmán.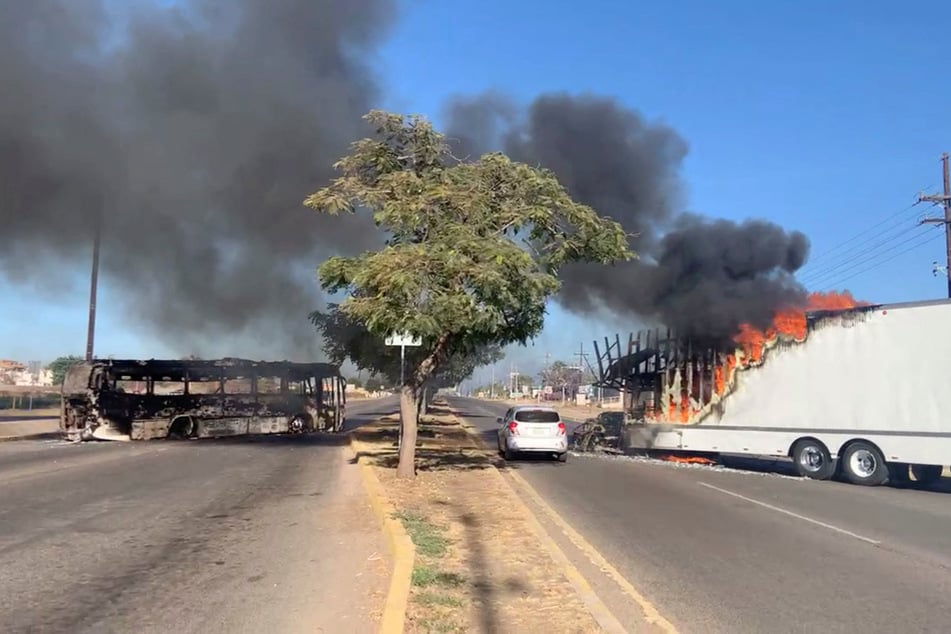 The drug boss was arrested after a predawn gunfight in the city of Culiacán, a stronghold of Guzmán's Sinaloa cartel, and was later flown to Mexico City, according to Mexican Secretary of Defense Luis Cresencio Sandoval González.

Officials canceled flights, suspended school, and ordered residents to shelter in place as cartels responded to Guzmán's arrest by throwing up road blockades across the state of Sinaloa, with the worst of the violence concentrated in Culiacán. Sandoval said cartel fighters blocked all six entrances to the city with burning vehicles and attacked the city's airport as well as an air force base located nearby.
The dramatic cartel response appeared modeled after a bloody siege on Culiacán in 2019, the last time federal forces sought to capture 32-year-old Ovidio Guzmán.
Timing of Ovidio Guzmán's arrest questioned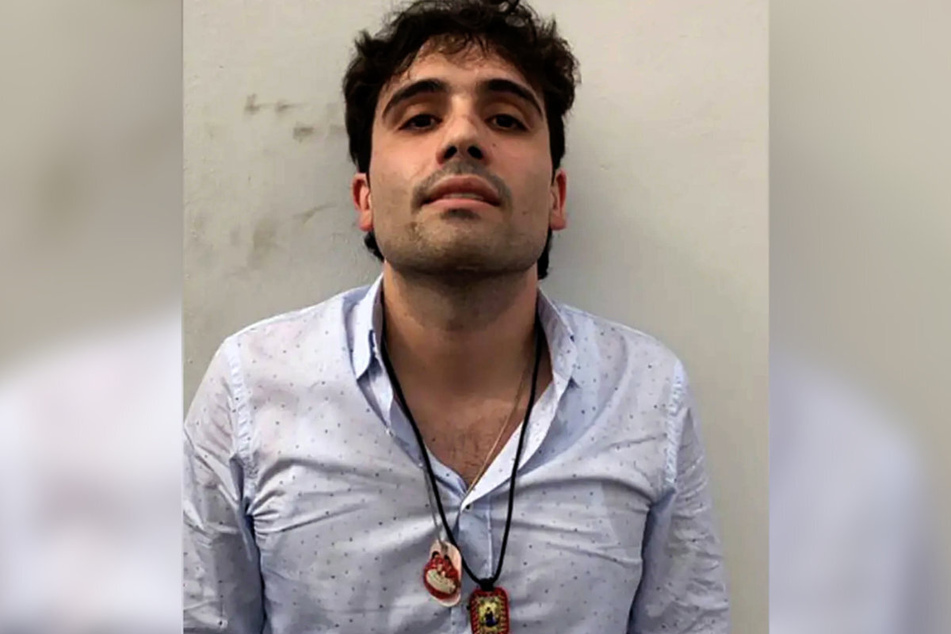 In 2019, federal forces raided a Culiacán compound and subdued Ovidio Guzmán, who has helped lead the Sinaloa cartel since his father was sentenced to life in prison in the US.
But as Mexican national guard members were attempting to take him into custody, hundreds of Sinaloa fighters seized control of the city, taking hostages, blocking intersections with burning vehicles and laying siege to a housing complex for the families of military personnel. Eight people were killed. President Andrés Manuel López Obrador eventually ordered Guzmán's release to avoid more bloodshed.
The recapture of Guzmán comes days before a scheduled visit to Mexico by President Joe Biden, the first trip to the country by a US president since 2014.
Some in Mexico speculated that it was timed to please the Americans, who have grumbled about the efficacy of the Mexican president's "hugs not bullets" crime-fighting strategy and his protection of a former defense minister charged by US officials with collaborating with organized crime.

Meanwhile, the situation on the ground in Culiacán appeared far from contained.
Aeromexico, the country's largest airline, said one of its planes had been attacked, but said there had been no injuries. Rubén Rocha Moya, the governor of Sinaloa state, called on citizens "to remain calm and take shelter in their homes."
Cover photo: Collage: IMAGO / ZUMA Press & Riodoce via REUTERS