North Korea shows off ICBMs in parade attended by top Russian official
Pyongyang, North Korea - North Korea showed off new types of drones and intercontinental ballistic missiles during a military parade in Pyongyang attended by Moscow's defense minister and other high-ranking guests from Russia and China.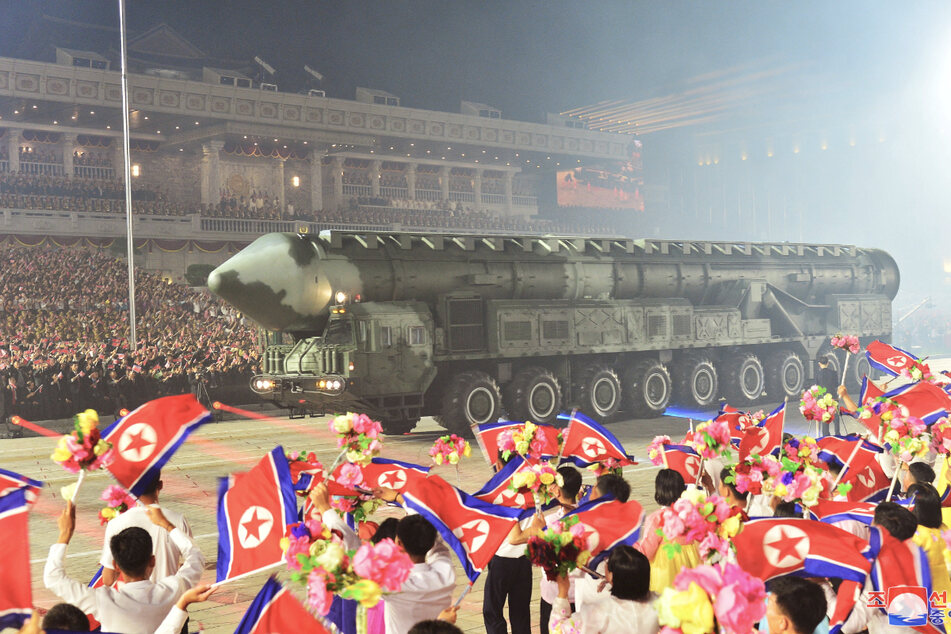 The official Korean Central News Agency (KCNA) reported on Friday that on display during the Victory Day military parade on Thursday night were advanced drones and long-range missiles including Hwasong-17 and Hwasong-18 ICBMs.

July 27, which marks the signing of the Korean Armistice Agreement which put an end to the fighting in 1953, is celebrated in Pyongyang as Victory Day.
The armistice divided Korea into two states along the 38th parallel. Some two to four million Koreans were killed in the war between 1950 and 1953, according to estimates.
Russian Defense Minister Sergei Shoigu was among the members of the Russian and Chinese delegations watching the parade from a grandstand with North Korean ruler Kim Jong-un, as marching soldiers and passing armored vehicles and missile carriers filed by on Kim Il-sung Square. Kim also took Shoigu to an arms exhibition.
Ahead of the festivities, North Korea launched two ballistic missiles, the latest in a long line of weapons tests over the past months.
The fact that a Russian delegation led by Shoigu took part in the parade has raised concerns worldwide about increased military cooperation between Russia and North Korea.

Shoigu and Kim had previously "exchanged issues of mutual concern in the field of national defense and security and the estimation of and opinions on the regional and international security environment and reached a consensus of views," North Korea's state broadcaster Voice of Korea reported.
Cover photo: via REUTERS