North Korea reportedly fires missiles ahead of key anniversary
Pyongyang, North Korea - Pyongyang conducted twin missile launches late Monday, ahead of anniversary celebrations that will be watched by Chinese dignitaries in the first foreign delegation to visit North Korea since its 2020 pandemic border closure.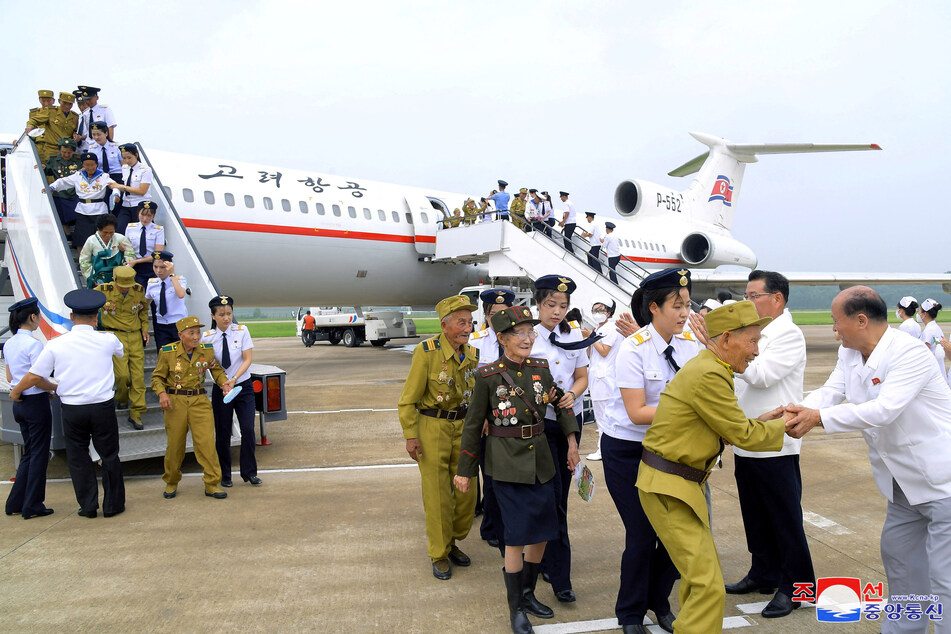 South Korea's defense ministry described the two projectiles as ballistic missiles that flew about 248 miles before falling into the sea, according to reports by news agency Yonhap of South Korea and Japan's Kyodo.
"Our military detected two ballistic missiles North Korea fired from areas near Pyongyang into the East Sea at 11:55 PM on the 24th and at midnight of the 25th," Yonhap quoted South Korea's Joint Chiefs of Staff as saying.
The launches were the latest in a series of weapons tests in recent weeks by Pyongyang, and come as Seoul and Washington ramp up defense cooperation in the face of soaring tensions with the North.
The reclusive regime routinely conducts weapons tests, and the incident comes days after leader Kim Jong Un personally oversaw the latest firing of the country's newest intercontinental ballistic missile, the solid-fuel Hwasong-18.
Relations between the two Koreas are currently at one of their lowest historical points, as diplomacy between Pyongyang and Seoul has stalled and Kim has called for ramping up weapons development, including tactical nukes.
In response, Seoul and Washington have staged joint military exercises with advanced stealth jets and US strategic assets.
North Korea marks 70th anniversary of end of fighting in Korean War
Monday's launches also come ahead of celebrations in North Korea this week marking the 70th anniversary of the end of fighting in the Korean War.
A Chinese delegation led by Politburo member Li Hongzhong will travel to the North for the event, the state-run Korean Central News Agency reported, in what is the first known visit by a foreign delegation since the start of the pandemic.
North Korea has been under a rigid self-imposed coronavirus blockade since early 2020 to protect itself from Covid-19, only resuming some trade with China last year.
An armistice agreement ending Korean War hostilities was signed on July 27, 1953 but the two Koreas remain technically at war because the 1950-53 conflict ended in an armistice and not a peace treaty.
Tensions on the Korean peninsula also have ratcheted up recently due to the disappearance of a US soldier, Travis King, who was on a tour of the demilitarized zone last week when he ran across the border into North Korea.
The UN Command, a US-led multinational force that oversees the Korean War truce, said Monday it has begun discussions with Pyongyang over the missing American serviceman.
Cover photo: KCNA via REUTERS