North Korea sued for tens of millions by South Korea over demolition job!
Seoul, South Korea - South Korea said Wednesday it has filed a lawsuit seeking damages from North Korea for the 2020 demolition of a liaison office.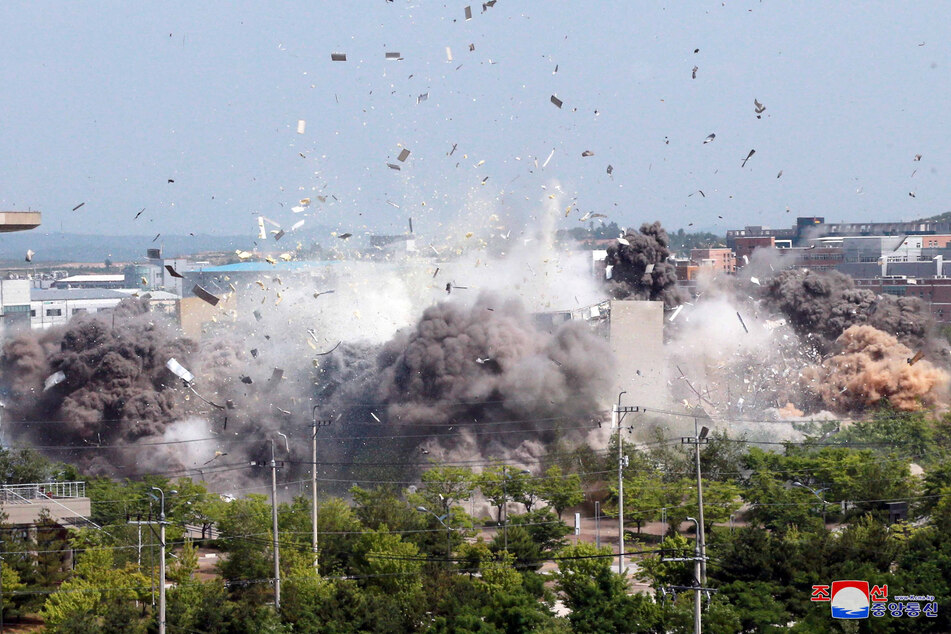 The office was established in 2018 with funding from Seoul at an industrial zone near the border in North Korean territory, as South Korea's then-president Moon Jae-in pressed for a diplomatic breakthrough with Pyongyang.

But after that process collapsed and relations deteriorated, North Korea demolished the building in June 2020.
"We submitted a complaint to the Seoul Central District Court to claim damages against North Korea for 44.7 billion won [$35 million]," South Korea's unification ministry said, describing the demolition as "clearly an illegal act".
"We will firmly deal with North Korea's infringement of the property rights of our government and our people."
It said the suit was filed because the statute of limitations for property damage in the case expired on Friday.
Past legal action against North Korea
North Korea is likely to ignore any ruling by the court, but there is precedent in South Korea and the US of damages being awarded against its government.
In 2020, a South Korean court ordered North Korean leader Kim Jong-un to compensate two former prisoners of war who spent decades doing forced labor.
Following the ruling, a civic group supporting the plaintiffs said they would take legal steps to seize Pyongyang's assets within the reach of South Korean authorities.
Last year, a US court awarded the family of Otto Warmbier, an American student who died after being jailed by Pyongyang, $240,000 seized from a North Korean bank.
His parents had sued North Korea for his alleged torture and murder, and a US judge ordered Pyongyang to pay them $501 million in 2018.
Cover photo: via REUTERS