North Korean leader pledges full support to Russia over Ukraine
Pyongyang, North Korea - North Korean ruler Kim Jong Un pledged full support to Russia's invasion of Ukraine in a message to President Vladimir Putin to mark Russia's national day on Monday.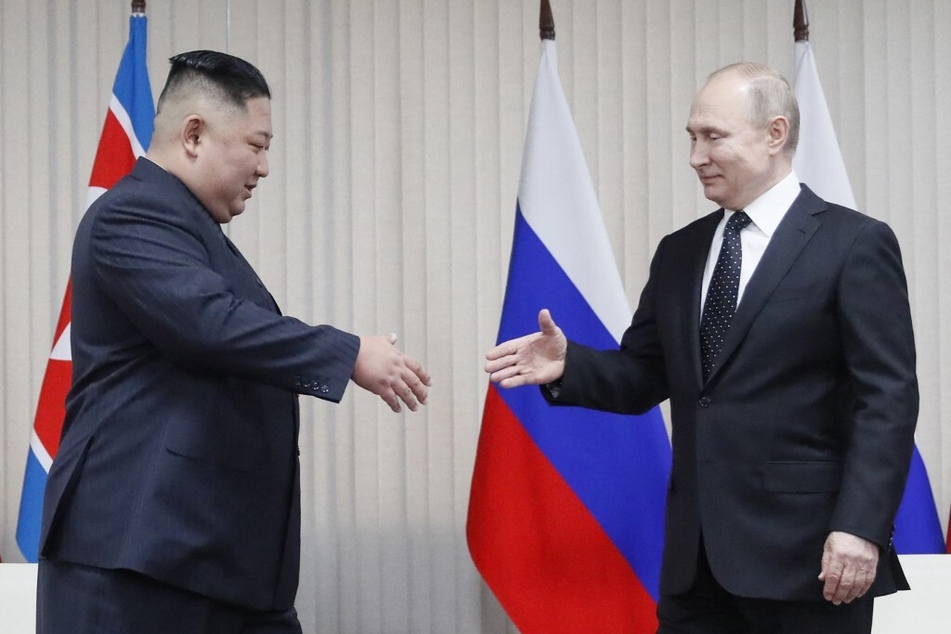 "Justice is sure to win and the Russian people will continue to add glory to the history of victory," the official Korean Central News Agency (KCNA) quoted Kim as saying.

Kim said friendship between North Korea and Russia had existed for centuries and was "a precious strategic asset common to the two countries."
KCNA reported that Kim "affirmed his willingness to strive for closer strategic cooperation" between North Korea and Russia.
North Korea's supreme leader expressed support for Russia following the invasion of Ukraine in February last year and in July last year recognized the eastern Ukrainian regions of Luhansk and Donetsk as independent states.
Ukraine promptly broke off all diplomatic ties with North Korea.
Cover photo: SERGEI ILNITSKY / POOL / AFP