Researchers find giant great white shark that weighs almost two tons
Halifax, Canada - What a catch: scientists in Canada have caught a 17 feet 2 inches long female great white shark, weighing in at more than 3,541 pounds.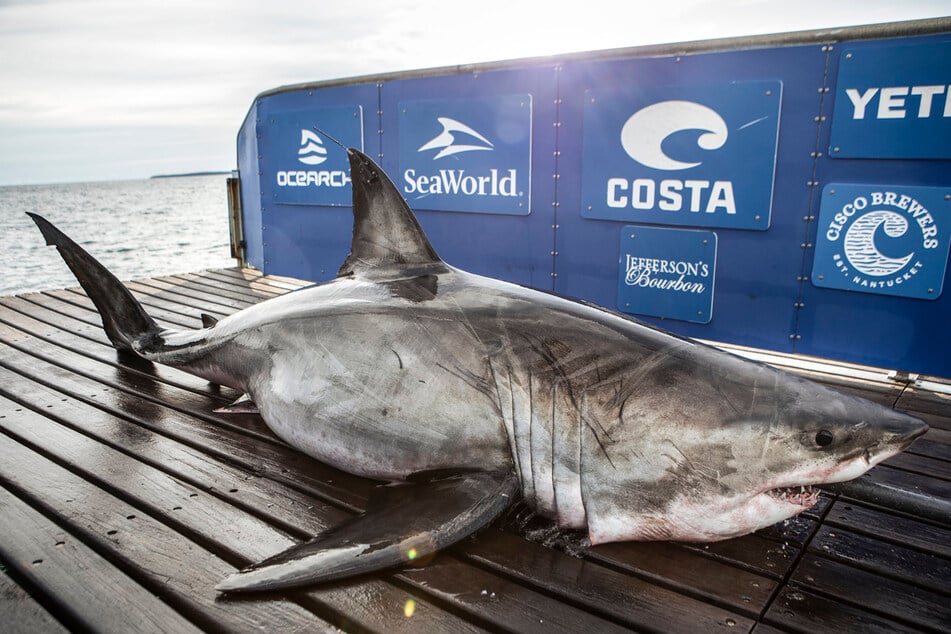 It is the largest specimen the researchers from Ocearch, an NGO tagging great white sharks, have found to date, CNN reported.
Believed to be roughly 50 years old, she was first dubbed the "Queen of the Ocean," but the research team decided to call her by the name Nukumi. 
"We named her 'Nukumi', pronounced noo-goo-mee, for the legendary wise old grandmother figure of the Native American Mi'kmaq people," Ocearch wrote on Facebook.
During the expedition, which had been running for a month, the scientists were able to tag, sample, and release eight great white sharks. However, Nukumi is the largest they found to date, and she will provide important data for exclusive research projects the NGO is currently working on.
The "Queen of the Ocean" will share "years worth of knowledge" with Ocearch, the science team wrote on Twitter.

Ocearch is active worldwide
Ocearch is a non-profit ocean data-collection organization. It tags and collects information from sharks, dolphins, seals, and other sea animals worldwide.
Great white sharks are the biggest known predatory species, growing to about 20 feet long and living up to 60 years. They have long been the object of fear and terror, best illustrated by the 1975 blockbuster Jaws.
However, as overfishing has worsened and their numbers have been drastically reduced, they are classified as critically endangered. 
Cover photo: Screenshot/ Twitter/ OCEARCH