Russia issues fiery warning to US ahead of tank delivery to Ukraine
Moscow, Russia - With reports emerging that the US is now considering supplying its Abrams battle tanks to Ukraine, Russia is boasting that any delivery would "go up in flames."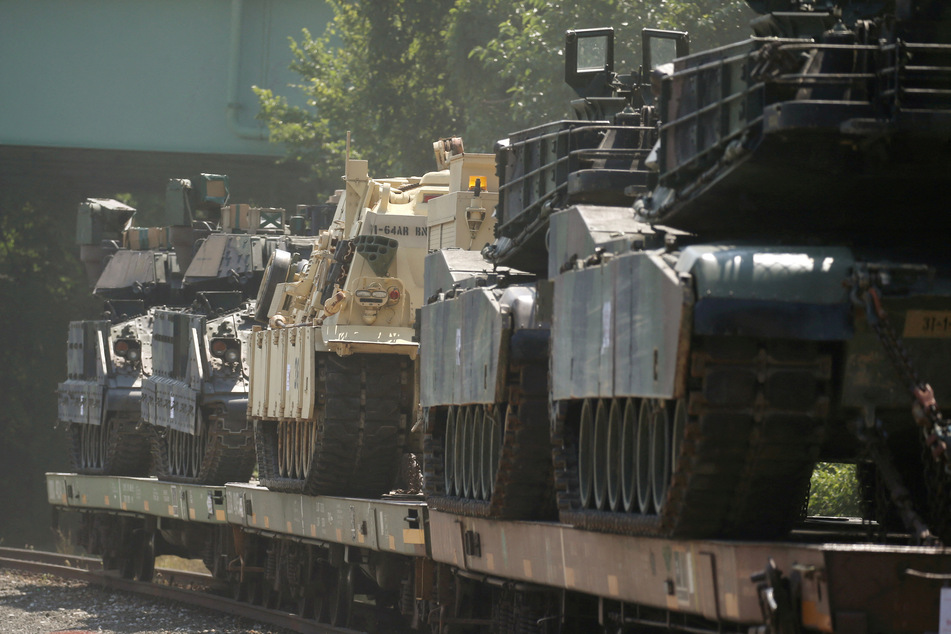 The Wall Street Journal had cited an official source who said that the "Biden administration is leaning toward sending a significant number of Abrams M1 tanks to Ukraine and an announcement of the deliveries could come this week."
Now, the Kremlin is criticizing the possibility of supplying tanks to Ukraine as militarily useless and politically highly dangerous.

"These tanks will go up in flames like all the rest," Kremlin spokesperson Dmitry Peskov said.
At the same time, Peskov lamented that due to Western policies, "the situation in Europe and the world is indeed very, very tense." There are currently no prospects of a diplomatic solution to the conflict, he said.
The plan to deliver tanks to Ukraine to strengthen its fighting capacity was doomed to fail and would cause NATO problems, Peskov said. "This is a clear overestimation of the potential they give to the Ukrainian armed forces."
According to Peskov's account, the West is mistaken if it believes that European security can be achieved by strengthening the Ukrainian army and continuing the war. "This is an absurd belief, this is a dead end," Peskov said.
On Wednesday, Germany confirmed it would supply Ukraine with 14 Leopard 2 tanks, with Spain and Sweden mulling the possibility of sending more.
Cover photo: REUTERS