Russian citizens detained as suspects in Crimean bridge bombing
Moscow, Russia - Russia has detained eight people for the explosion that sent a section of the strategically important Crimean bridge tumbling into the Black Sea, state media reported.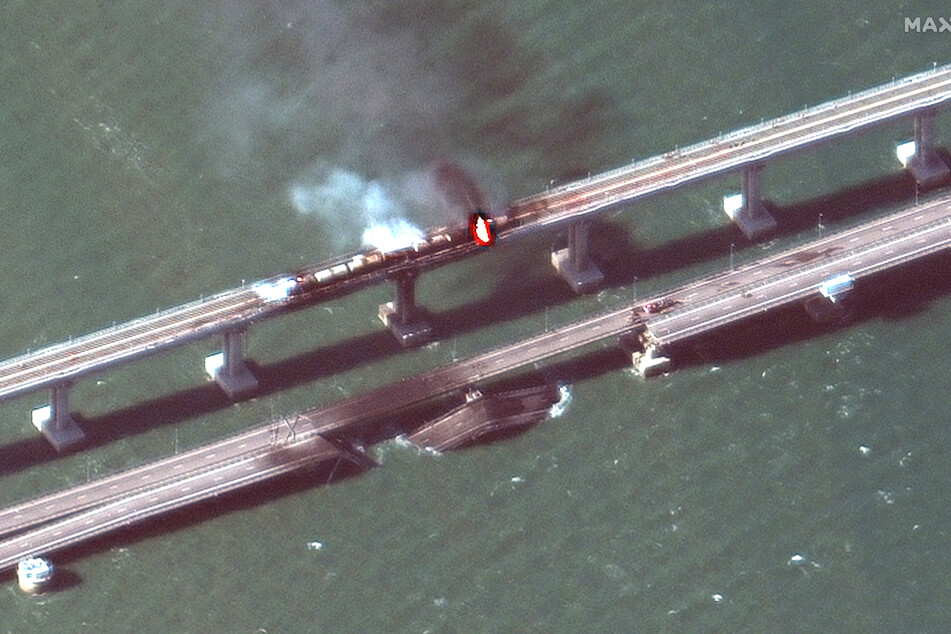 Five of the suspects taken into custody in connection with the criminal case are Russian citizens, Russia's domestic intelligence service, the FSB, said, according to the Interfax news agency.

The three others were reported to be Ukrainians and Armenians.
Russia has accused Ukraine's military intelligence agency of organizing the attack, naming its chief Kyrylo Budanov as the mastermind of the blast that struck the bridge on the weekend.
On Saturday morning, an explosion rocked the 11-mile-long bridge connecting Russia and the Black Sea peninsula of Crimea, which was annexed by Moscow in 2014. Moscow said four people died.
In retaliation, Russia struck Kyiv and other Ukrainian cities with missiles on a large scale, many of them targeting energy infrastructure, but some hitting residential areas. At least 19 people died in the attacks on Monday, according to Ukraine.
The Ukrainian side has celebrated the destruction of the bridge, but has not officially claimed responsibility for the alleged attack.
Cover photo: via REUTERS