Ukraine war: Putin announces annexation of Ukrainian regions as Zelensky makes NATO move
Moscow, Russia - Two seismic events shook Europe and the world on Friday as Russian President Vladimir Putin formally annexed four Ukrainian regions occupied by Moscow's troops, while Ukraine's President Volodymyr Zelensky officially made a bid for his country to join NATO.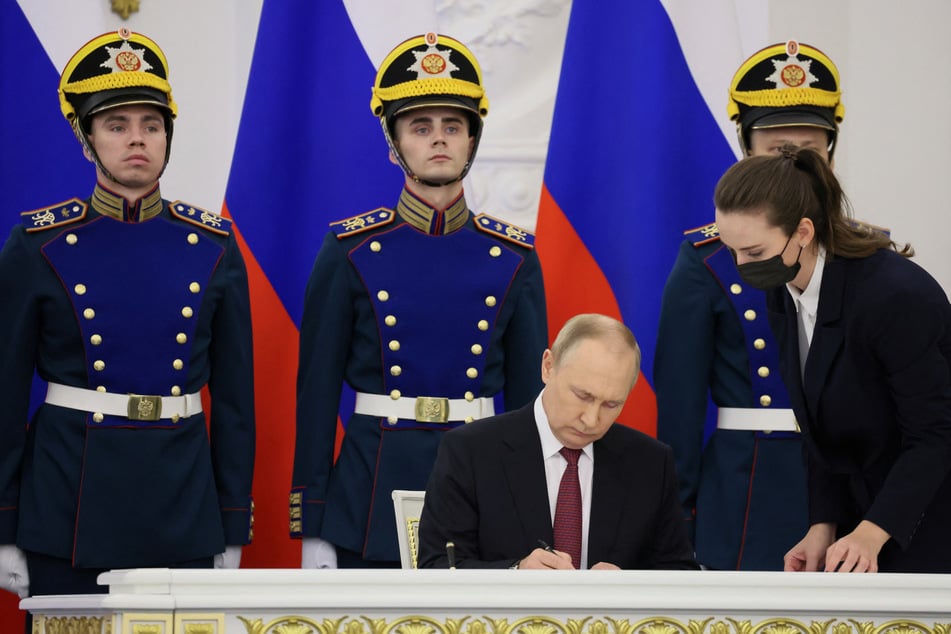 In a lengthy and belligerent speech that railed against the US and the West, Putin urged Kiev to recognize the annexation of the regions of Luhansk, Donetsk, Zaporizhzhia and Kherson. Friday's expected move came after Moscow said that the referendums held a week ago showed an overwhelming majority of the local population in favor of leaving Ukraine and joining Russia.

Kyiv and Western powers denounced the five-day vote, which ended on Tuesday, saying the results were a foregone conclusion that would never be recognized internationally. There were reports of residents being coerced into voting, sometimes at gunpoint.
Putin also urged Ukraine to come to the negotiating table, in a bid to end the fighting that began when Russia invaded Ukraine in February.
Ukrainian President Volodymyr Zelensky, however, ruled out negotiations with Putin. He said Ukraine is ready for dialogue with Russia, but only under a different Russian president.
He also said his country is applying for an "accelerated" accession to NATO.
"De facto, we have already started our path to NATO. Today, Ukraine is applying to make it de jure (legal)," Zelensky said in a video published on Telegram.
US imposes more sanctions on Russia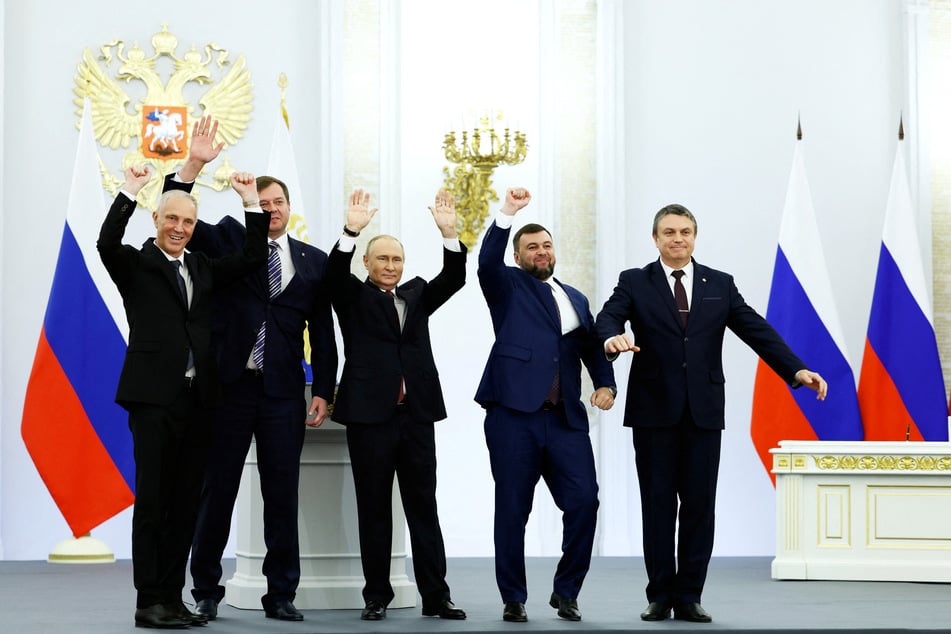 NATO Secretary General Jens Stoltenberg said a membership "remains open" to the country and that the alliance supports "Ukraine's rights to choose its own path to decide what kind of security arrangements it wants to be part of."
However, he stressed the unanimity required among members for new applicants to join the alliance.
As the terms of NATO's founding treaty considers an attack on one NATO ally an attack against all members - it is viewed as unlikely that the Western military alliance would allow a country at war like Ukraine to join the alliance.
After Putin's speech, the European Union has vowed to never recognize the "illegal annexation" of the Ukrainian provinces.
Top representatives of the Organization for Security and Co-operation in Europe (OSCE) also condemned the move in similar terms. The organization, of which Russia is a member, once again called on Moscow "to withdraw all its forces from across Ukraine."
Stoltenberg, meanwhile, said this is "the largest attempted annexation of European territory by force since World War II" and that the alliance and its allies "will not, recognize any of this territory as part of Russia."
Stoltenberg stressed that the move "represents the most serious escalation since the start of the war."
The US announced it is imposing further sanctions on Russia, with measures targeting, among others, more Russian government representatives, their family members, and members of the military.
"The United States condemns Russia's fraudulent attempt today to annex sovereign Ukrainian territory," US President Joe Biden said on Friday. "The United States will always honor Ukraine's internationally recognized borders."
Deadly attack on civilian convoy in Zaporizhzhia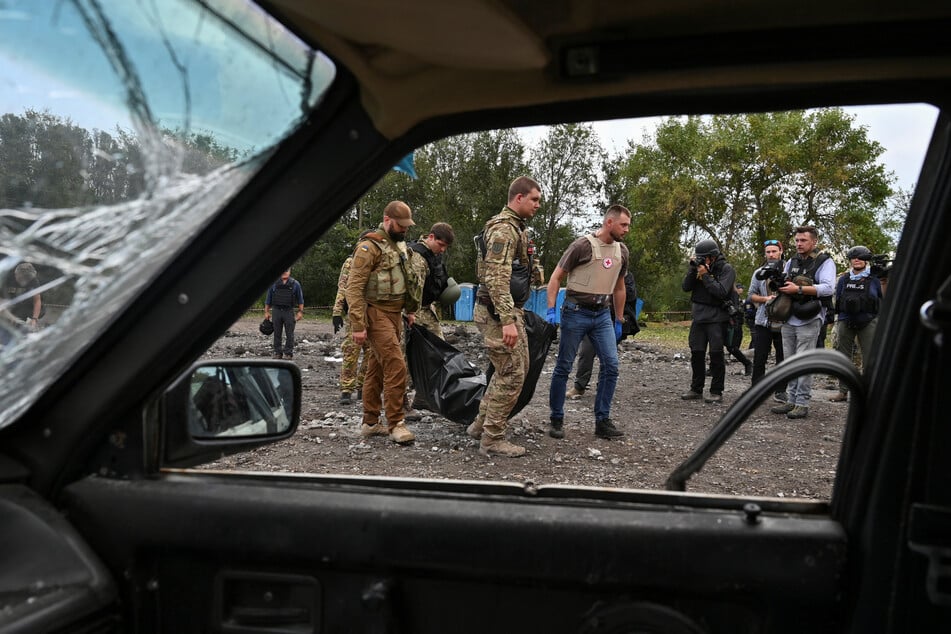 The areas annexed by Moscow have been occupied since soon after the start of Russian invasion.
Putin said last week that Moscow would see Ukrainian attacks on the annexed regions as attacks on Russia itself and would use all means to defend them – a thinly veiled reference to nuclear weapons.
Together with Crimea, nearly 20% of Ukraine's territory is under Russian control, although Kiev has reclaimed some of the occupied territory in recent weeks.
But the Kremlin said on Friday that speculation it would resort to nuclear weapons are only designed to spread fear.
"People who talk about nuclear escalation are acting very irresponsibly," said Kremlin spokesperson Dmitry Peskov.
Despite the annexation, Kiev's forces are making gains, with some of the recent fighting focused on Lyman, a small, strategically important town in Donetsk.
But the fighting also meant more fatalities. At least 23 people were dead after a rocket attack on a convoy of civilian vehicles near the Ukrainian city of Zaporizhzhia, with another 28 injured, according to the regional governor.

Governor Oleksandr Starukh said Russian troops fired the missile, a claim that could not be independently confirmed or denied. The Ukrainian death toll later rose to 25.
The convoy came under fire as it was trying to leave the city to access areas controlled by Russian troops, where members of the convoy had hoped to pick up relatives and provide aid.
Cover photo: via REUTERS