Vladimir Putin grants citizenship to US whistleblower Edward Snowden
Moscow, Russia - President Vladimir Putin has granted citizenship to Edward Snowden, the whistleblower who leaked top-secret information about US surveillance programs.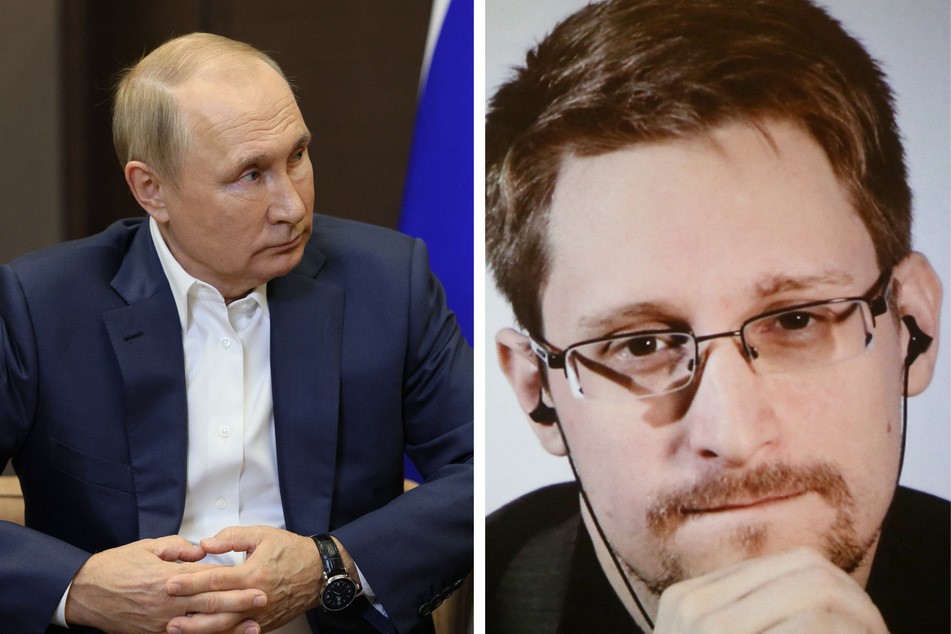 Edward Snowden's name was on a document released by the Kremlin on Monday that lists new citizens of the Russian Federation.
Back in 2013, Snowden, a former contractor at the National Security Agency, exposed extensive US government espionage activities before fleeing the US.
He first went to Hong Kong and eventually traveled to Russia, where he was ultimately granted asylum in October 2020.
The 39-year-old is wanted in the US on criminal charges for the security breaches, which include exposing state efforts to spy on civilians on a massive scale.
Snowden announced in November 2020 that he and his wife, Lindsay, were applying for Russian citizenship in order not to be separated from their son, who was born that December.
"Lindsay and I will remain Americans, raising our son with all the values of the America we love, including the freedom to speak his mind," the whistleblower shared on Twitter.
"I look forward to the day I can return to the States, so the whole family can be reunited," Snowden added. "Our greatest wish is that, wherever our son lives, he feels at home."
Cover photo: Collage: Gavriil GRIGOROV / SPUTNIK / AFP & Phillip Faraone / GETTY IMAGES NORTH AMERICA / Getty Images via AFP