WSJ reporter Evan Gershkovich appears in Moscow court but has appeal shot down
Moscow, Russia - Wall Street Journal correspondent Evan Gershkovich will be kept in pre-trial detention in Russia after a judge ruled against his appeal on Tuesday in a Moscow court.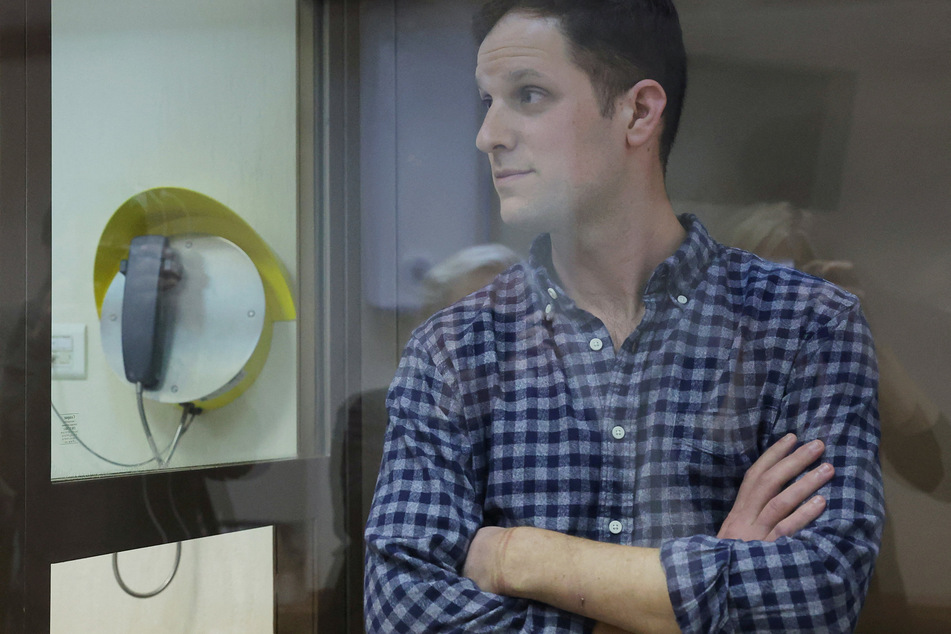 The journalist made his first public appearance since being arrested by Russia's FSB secret service in the city of Yekaterinburg. He was held in a bulletproof glass cage and wasn't permitted to speak.
Gershkovich will be held in custody until May 29 and faces up to 20 years in prison if convicted.
The affair has put even more strain on the already tense relations between Washington and Moscow following Russia's invasion of Ukraine last year. The US has officially classified the arrest as unlawful.
Moscow insists Gershkovich was "caught red-handed" spying on behalf of the US government.
The White House and the Wall Street Journal have both rejected the accusation.
Russia's severe crackdown on free reporting
At the time of his arrest, Gershkovich was trying to write a report about the population's attitude toward the Wagner private army's recruitment attempts, according to media reports.
The Wagner army is deployed in Russia's war against Ukraine, which Moscow started 13 months ago.
Since Russia invaded Ukraine 13 months ago, Moscow has significantly restricted freedom of expression and freedom of the press in the country.
There is also the threat of legal proceedings for discrimination or damage to the reputation of the Russian army.
Cover photo: REUTERS