Shinzō Abe's body returns to Tokyo as Japan questions security protocol
Tokyo, Japan - The remains of murdered former prime minister Shinzō Abe returned to Tokyo on Saturday, a day after he was shot dead while on the campaign trail in the old imperial city of Nara.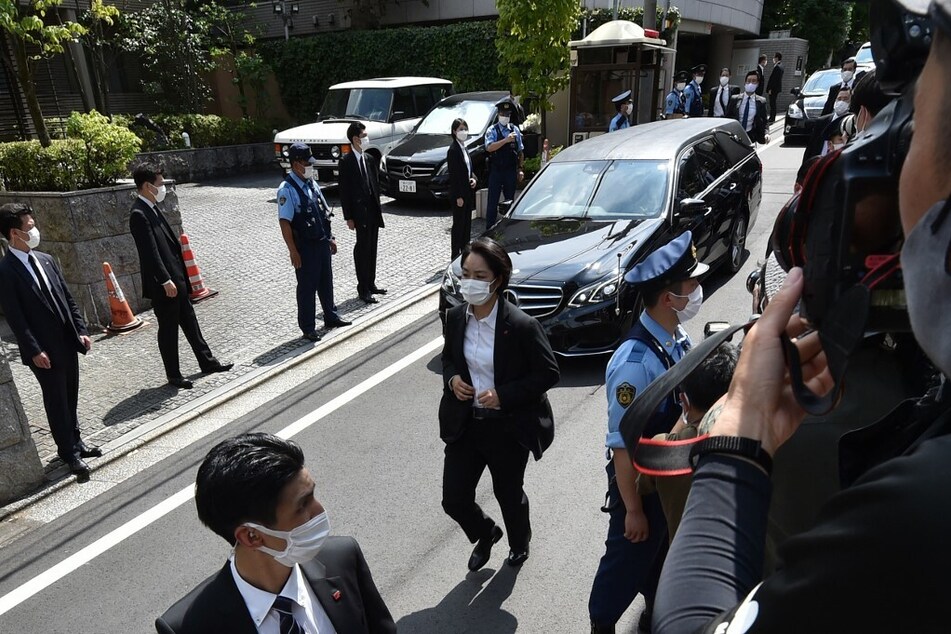 The body of the 67-year-old was accompanied by his widow, Akie, as it was transported by ambulance. Broadcaster NHK reported that the vehicle drove to the Abe residence.
Prime Minister Fumio Kishida paid a condolence visit. Well-wishers have been leaving flowers at the site of the shooting.
According to media reports, Abe's body is to lie in state on Monday, ahead of a private funeral ceremony for family on Tuesday.
The man accused of killing Abe has told investigators that he originally intended his target to be the leader of a religious group, Japanese news agency Kyodo reported on Saturday.
The 41-year-old Japanese man, who allegedly shot Abe from behind with a home-made gun at close range during an election campaign speech, told investigators he had been "dissatisfied" with Abe and had wanted to kill him. The man reportedly had a grudge against an unnamed religious group that he believed had links to Abe.
Japanese police face security inquiries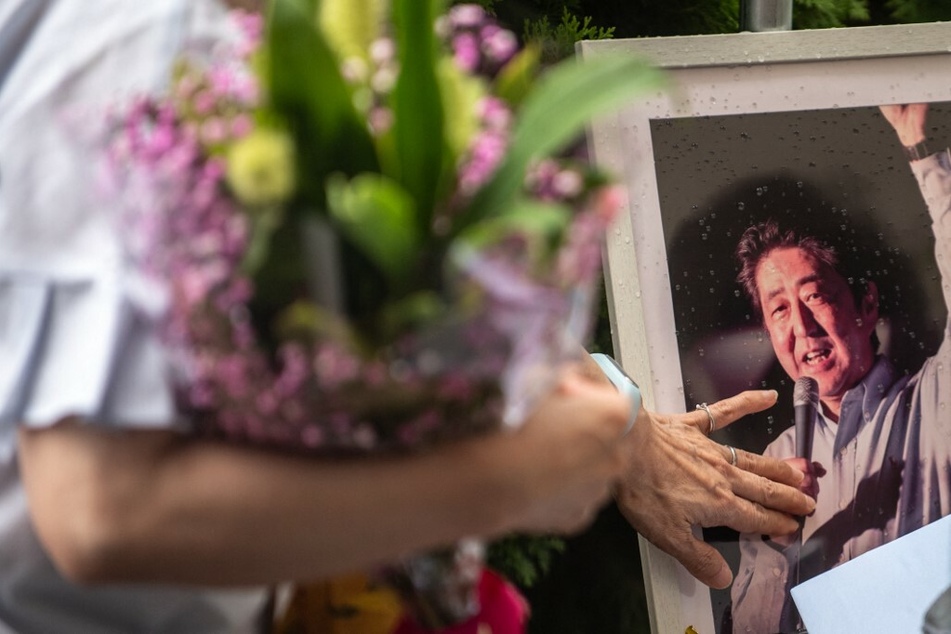 The Japanese police now face many questions about how the shooting could have happened, with experts asking why those working in Abe's security detail were unable to prevent the attack.
"I don't think there are enough firearms precautions in Japan given its strict gun laws," one security expert was quoted as saying by the Nikkei newspaper.
The National Police Agency now intends to review its security arrangements for the protection of prominent figures, according to media reports.
The police searched the perpetrator's flat on Friday, seizing several other home-made firearms. The assassin was reportedly unemployed, but is believed to have served in the navy for three years before his discharge in 2005. It is thought the suspect received handgun training during his time in the navy.
NHK also reported that the suspect had allegedly once considered detonating a bomb before opting to use a home-made weapon.
Japan is considered one of the safest countries in the world and has extremely strict gun laws.
The assassination happened in the run up to elections for the upper house of parliament on Sunday. The vote is to take place as planned despite the attack, according to the government. The coalition headed by Abe's Liberal Democrats is expected to hold on to its majority.
But the incident is coloring the last day of the debate, with significantly boosted security at many events. At an event he attended, Kishida could be seen waving to attendees, instead of his usual practice of shaking hands.
Cover photo: PHILIP FONG / AFP