Surfing prodigy learned to ride the waves like a pro before he could even talk
Guaruja, Brazil - Little Joao Vitor is a real surfing sensation: expertly riding the waves is like second nature to the four-year-old Brazilian. Will he become the next champion surfer?
The toddler learned how to surf when he was just two years old. Every day, Joao watched his father and sister surfing. "'He started swimming school when he was seven months old," his mother, Camillia Chuque Braga (39), told The Daily Mail.
One fateful day, his dad paddled out with his son and pushed him onto his first wave. Joao was hooked right away. Luckily, Chuque Braga and her husband own a cottage right on the beach in Pitangueiras, so Joao has been able to practice every day since.
His mother is bursting with pride: "People are delighted and surprised with such a small child surfing with such skill and so well."
Already riding the waves like a pro surfer, odds are Joao will become a famous athlete one day – at least, that's what crosses people's minds when they watch the boy take on one wave after another.
Chuque Braga is not sure what the future has in store for her son but is happy to take things as they come, in true surfer style.
Joao and Maria Clara are active on Instagram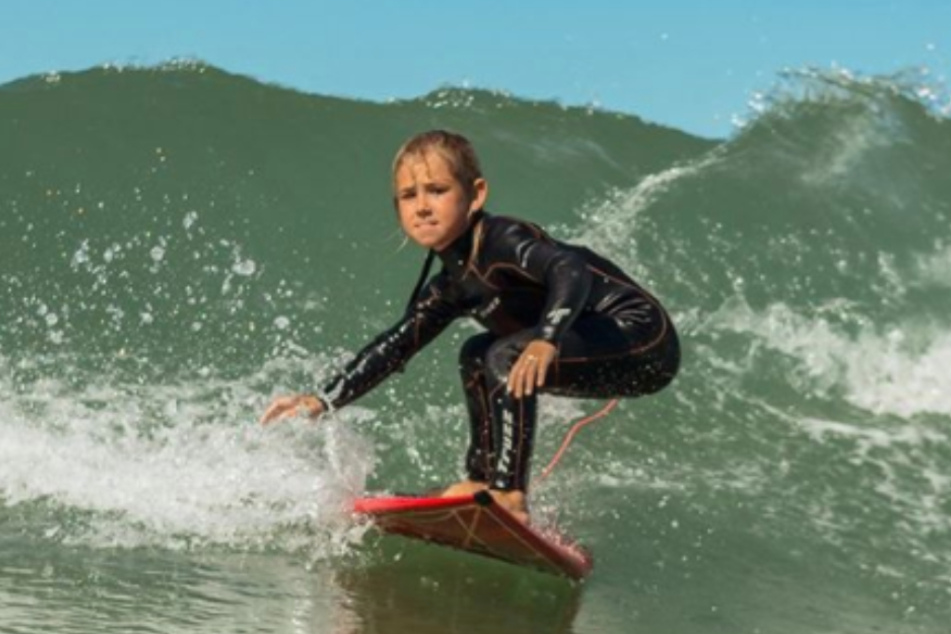 "I think he got interested in the sport very early and practices very well for his age but I think it's too early to know if he will be a professional surfer," the 39-year-old mother said.
Joao and his sister Maria Clara already have their own account on Instagram with over 32,000 followers.
Almost every day, their mom posts videos and photos of the siblings showing off their amazing skills in the water. The passion for water sports clearly runs in the family: his sister, Maria Clara, started swimming at six months and also picked up the surfboard quite early.
Some of their clips have gone viral, with over 500,000 views. Chuque Braga  insists it's important to inspire kids to take up a sport at an early age:
"I always say that we should always encourage children in sport, whatever it is, if they show interest, they should have the full encouragement of their parents."

Cover photo: Screenshot/Instagram/joaovitor_mariaclara