A gorilla with smooth moves is going viral on TikTok
Columbia, South Carolina - One gorilla at the Riverbanks Zoo has gone viral for its smooth entrance that startled and amazed onlookers.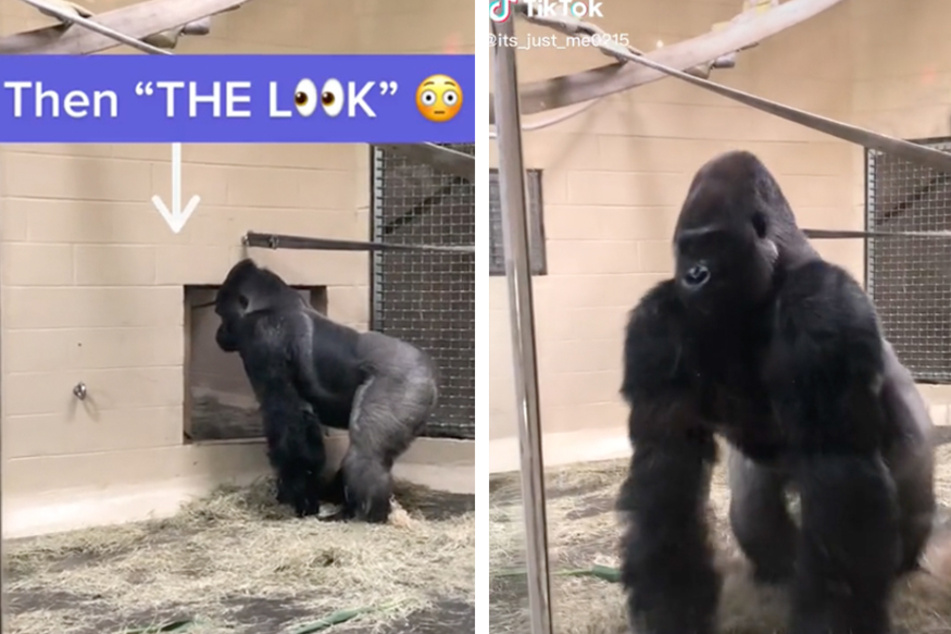 When you're a hefty gorilla living the zoo life, you've gotta learn how to keep yourself entertained and guests on their toes.
In a TikTok by Tina Flick that's amassed over 72 million views, several gorillas are seen running into their play area at the Riverbanks Zoo in South Carolina, but one gorilla in particular caught everyone off guard.
Rather than entering the enclosure like the others, a gorilla that appears to be named Cenzoo slides across the room and engages in intense eye contact before turning around directly in front of the window where guests were audibly impressed – and understandably shook.
Flick herself is even heard saying, "That scared the heck out of me," as the gorilla prances away before giving bystanders one final stare down.
One TikToker commented that Cenzoo "made [an] entrance, dropped what he had, look back [and] said 'remember the face,'" while another added that the gorilla "totally did that intentionally just to see your reaction."
With such smooth moves and buttery execution, this likely isn't Cenzoo's first time sliding into action. Regardless, we're here for it!
Cover photo: Collage: Screenshot/TikTok/its_just_me0215