What is the strongest animal in the world?
While some beasties may have power written all over their mighty faces, others may surprise you with their strength. What is the strongest animal in the world, is it the one you expect, or the underdog?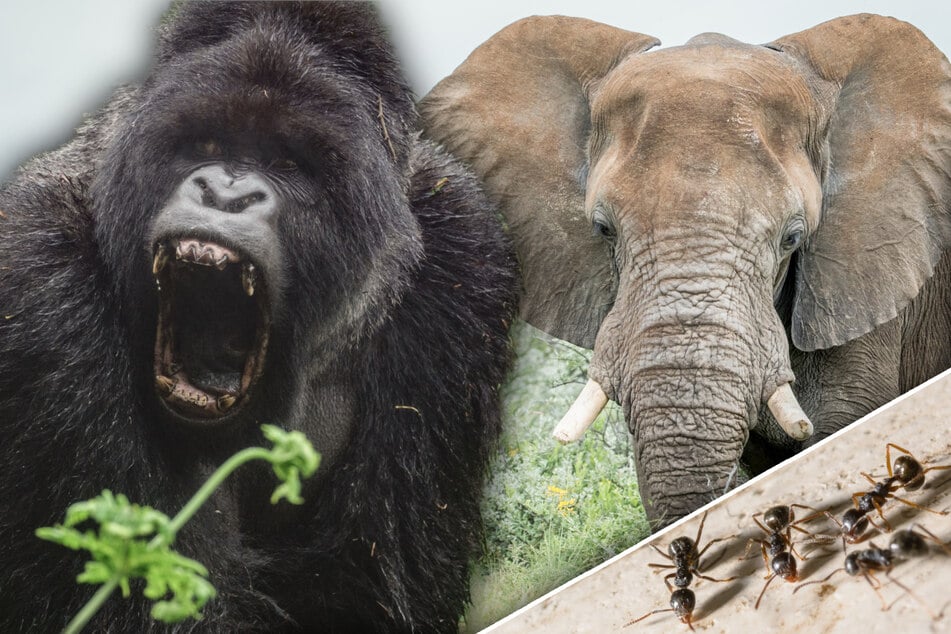 There are millions of animals in the world. Some are giant land-dwelling beasts, and others are nearly microscopic, but all have the potential to be strong. Ultimately, it comes down to definitions. Do you define strength by literal weight and power, or by how impressive something is in the context of an animal's size?
As a result, the animal record for the strongest animal in the world is a pretty fascinating one. Is the strongest animal big or small, and how do we define it? Let's find out!
So how would you define a "strong" animal?
Most people would define an animal's "strength" by how many cars it could lift, or its ability to pull a tree out of the ground, roots and all. That's a little bit simplistic and, with 1.3 million known animal species on Earth, it's a tad unfair to the little guys out here. It's not an animal's ability to fight that makes it strong, nor its punch or jump, but what it can do in comparison to its size.
Indeed, many people would credit ants as the strongest animals in the world and, while that would be wrong, it's a pretty fair argument. After all, they can lift nearly 40 times their own body weight. For context, that's like a 180-pound man being able to lift roughly 3.5 tons. If that's not impressive, we don't know what is!
As a result, for the purposes of this article, we will define an animal's "strength" by how strong it is in context to the size of its body.
What's the strongest animal in the world?
Compared to body weight, the dung beetle is the strongest animal in the entire world. Famous for feeding on feces that they collect whenever they come out at night, these little bugs roll around big balls of poo, collecting and preparing for their next feed. They are ecologically important and incredibly odd animals.

At only around 1–1.5 inches in length, dung beetles are famous across the entire world. They were worshiped by the ancient Egyptians, have appeared in a plethora of iconic literature including Kafka's The Metamorphosis, and are insanely strong considering their minimal weight.
Why is it the strongest animal?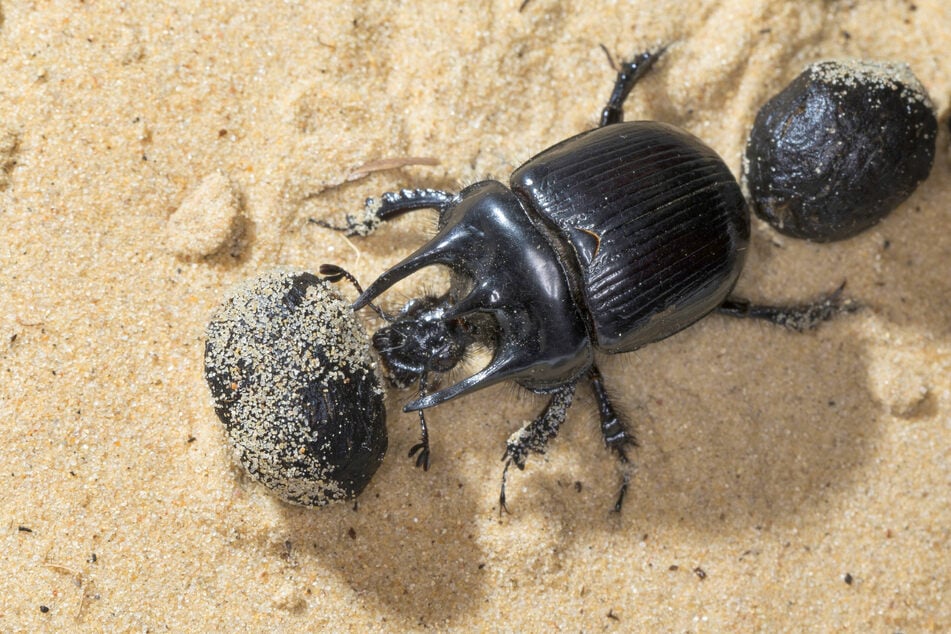 These bizarre and rather disgusting animals bury around 250–300 times their own mass worth of feces each night. They roll the stuff around in balls, which are then used as a source of food in their breeding chambers. It's important to note that dung beetles vary greatly in size and weight, and can come in anywhere from less than half an ounce to 3.5 ounces.
For context, that means that if a human was a dung beetle, then a 180-pound man could carry between 22 tons and 27 tons each and every night. Isn't that impossible? Well, by hand, probably!
Other strongest animals
So, that doesn't necessarily make dung beetles the strongest animals in the world, though, does it? When you look at their abilities in real terms, they're not that impressive.
Which animals, then, might not impress when compared to their body weight, but can impress in terms of pure strength? There is a vast selection of such beasties, and we're here to present them in all of their glory.
Here are ten of the strongest animals in the world:
Elephants
Bears

Rhinos
Hippos
Tigers
Lions
Gorillas
Giraffes
Eagle
Musk Ox
There are many other wildly strong animals swimming in our oceans and wandering our fields. Keep an eye out for them – you don't want to end up in their path!
Strongest land animal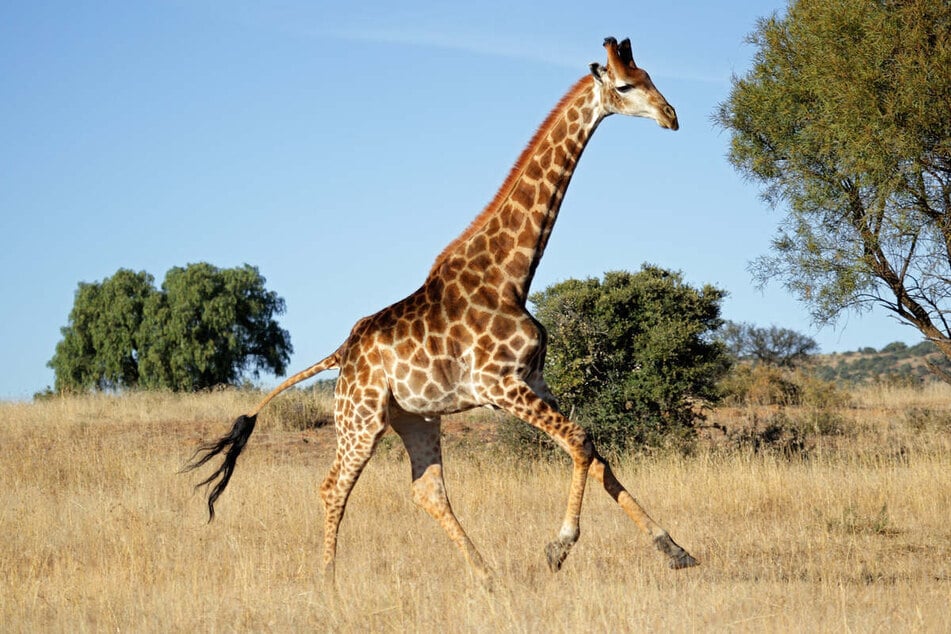 When a giraffe fights, it quite literally gets wacko, because these beasties wack each other with their necks. Tremendously tall and outstandingly muscular, the giraffe has been known to even kill lions when attacked. Seeing as they are very protective of their young, it's best to steer clear of them out in the wild.

Now, they are not aggressive animals and are – as you likely know – herbivores, but they'll still fight you if they feel threatened. Considering their body mass, maneuverability, and muscles, giraffes are possibly the strongest land animal on Earth, and not something to be trifled with.
What is the strongest creature in the ocean?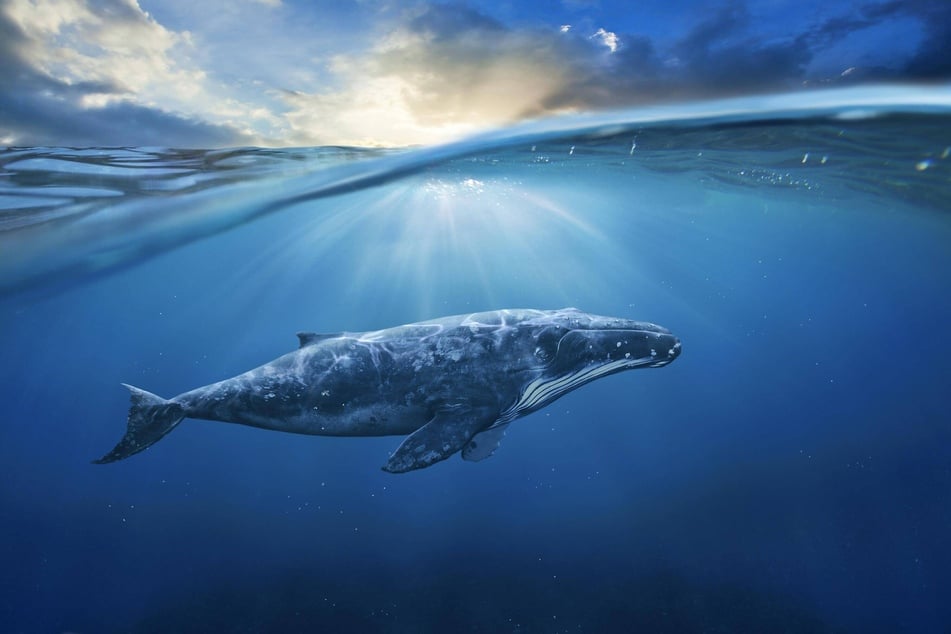 When it comes to the great depth of our planet's oceans, nothing even comes close to the spectacle that is the great blue whale. They are the biggest animals on Earth and quite possibly the biggest animals to have ever existed. With such a massive size, of course, comes extraordinary strength.
They do not fight nor will they deliberately bash into you (after all, you are tiny compared to their immense size), so it all comes down to the devastation that they would wreak if they crashed into you. When it comes to that, the blue whale is certainly the strongest animal in the ocean. It's heavy, it's massive, and it will wreck a boat easily if you're not careful.
Strongest bird in the world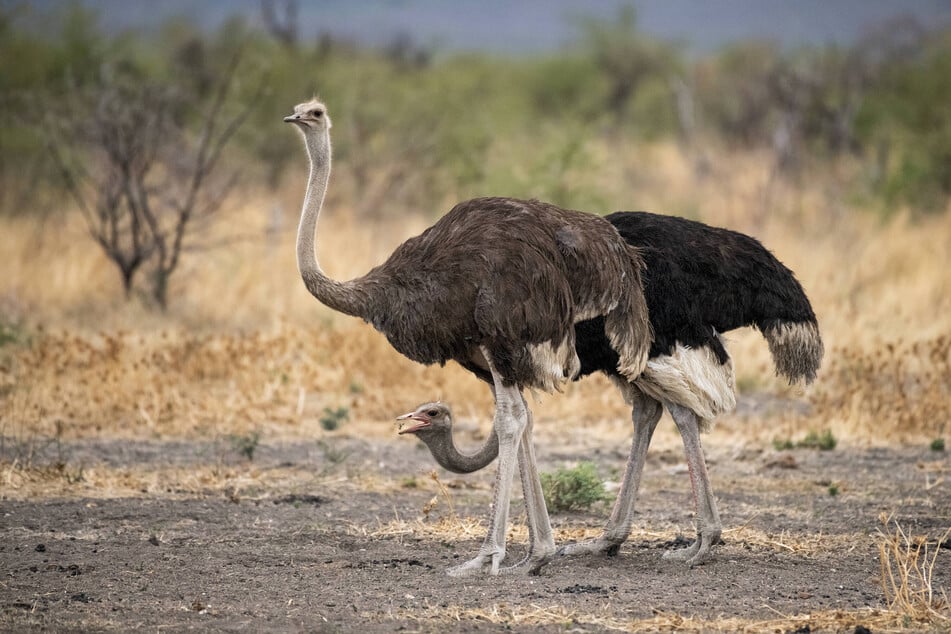 The North African ostrich, also known as the red-necked ostrich, is the largest bird in the world – and also one of the most aggressive. Indeed, these creatures give Emus a run for their money in terms of sheer speed and power when they feel threatened. As a result, it is pretty easy to say that the North African ostrich is the strongest bird in the world.
They will attack you and they will destroy you, so stay out of their way! Often weighing as much as 350 pounds, and sometimes standing at about 9 feet tall, the North African ostrich can be found in Ethiopia, Sudan, Sahel, Senegal, Mauritania, Egypt, and even Morocco. Indeed, if it's a country in North Africa, it probably has a few of these beasts.
There are some strong animals out there in the world!
Some animals are weak, and some animals are strong. That's just a fact of life. While you wouldn't want to get in the way of an ostrich, blue whale, or giraffe, you're welcome to get in the way of the strongest animal in the world. Why? Well, because it's a bug!
Horn mites are the strongest animal considering the size of their bodies, but that doesn't make them dangerous or even all that strong by our standards. But it's still a nice little trivia fact, don't you think?
Cover photo: 123RF / Saaaaa, 123RF / Simoneemanphotography, 123RF / Jillwt (TAG24 Edit)