Bear visits Disney World's Magic Kingdom and causes temporary chaos!
Orlando, Florida - A real-life Baloo forced a brief shutdown of some attractions at Disney World's Magic Kingdom in Florida on Monday afternoon. Officials moved swiftly to catch the bear without incident.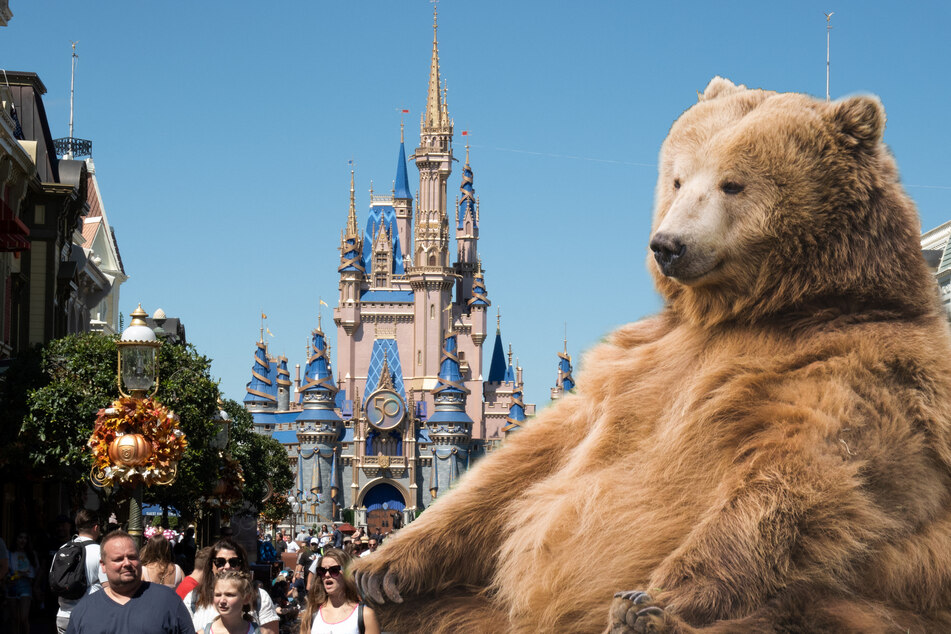 Fox 35 said more than a dozen popular rides at the Orlando theme park were closed after the bear was sighted in a tree. Disney's famous Haunted Mansion and Pirates of the Caribbean were among those affected.

"During the fall, bears are more active as they search for food to pack on fat reserves for the winter," Lisa Thompson, a spokeswoman for the Florida Fish and Wildlife Conservation Commission, said in a statement.
"This particular bear was likely moving through the area searching for food."
Thompson said that "in most cases, it is best for bears to be given space and to move along on their own."
"But given this situation, staff have captured the animal and are relocating the bear out of the park to an area in or around the Ocala National Forest," she added.
There was no word on whether officials also managed to secure the bare necessities for the hungry animal.
Cover photo: Collage: Bryan R. Smith / AFP & Unsplash/Mark Basarab