Bison attacks man and family at Yellowstone National Park
Yellowstone National Park, Wyoming - A man was attacked by a bison after attempting to defend his family from the charging animal earlier this week.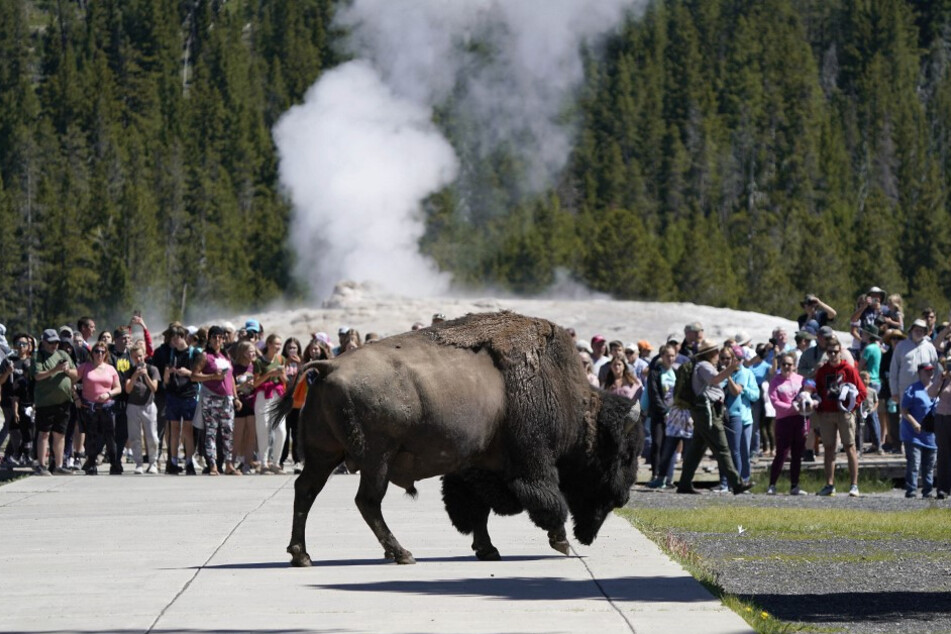 According to a news release from the park, the unidentified 34-year-old man was "walking with his family on a boardwalk when a bull bison charged the group" on Monday.
"Family members did not leave the area, and the bull bison continued to charge and gored the male," the release continued.
The man suffered injuries to his arm and was rushed to Eastern Idaho Regional Medical Center by ambulance.
In a viral video shot by Rob Goodell and shared to social media, the man is seen attempting to fend off the beast as it charged toward his party. He puts himself in between the animal and a small child, which triggers the animal to attack.
This is the second instance this year of a bison attack at Yellowstone. An Ohio woman was fatally gored and thrown in the air by a bison at the park earlier this month.
In a tweet regarding the attack, the park advised visitors to "always stay more than 25 yards away from bison."
Cover photo: GEORGE FREY/GETTY IMAGES NORTH AMERICA/Getty Images via AFP