A cat's egg-cellent escapades inspires trouble-making Twitter trend
Cats certainly have a mind of their own, but when one curious kitty got handsy, things were not so egg-cellent.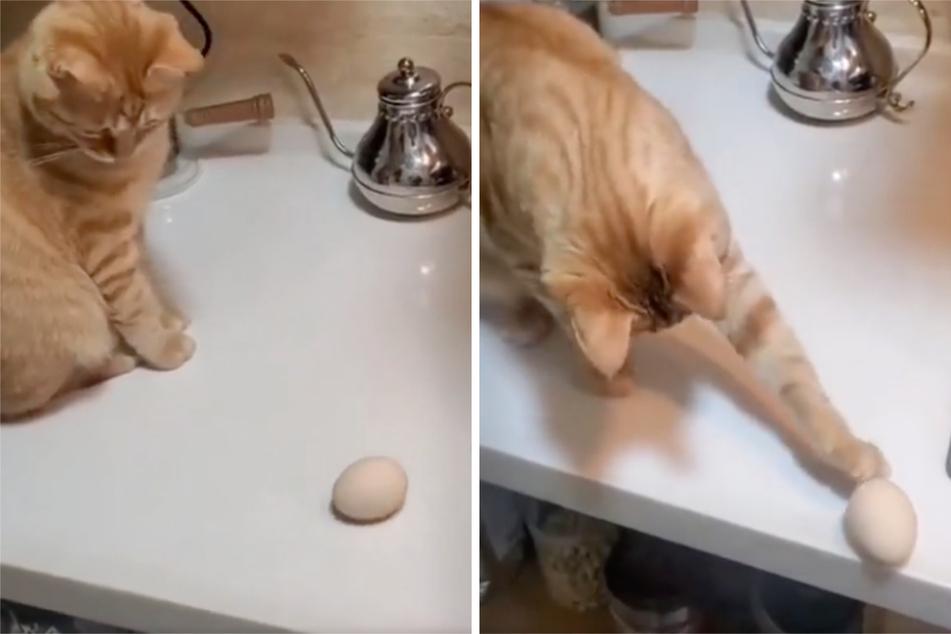 Which came first: the chicken or the egg ... or the cat?
A video posted on Twitter has gone viral and sparked an entertaining thread for pet owners after a tabby cat took a particular interest in an egg - with tragic consequences.
The cat sits on a counter and appears fascinated with the egg as it rolls it between its paws - and swats it unabashedly.
Yet, the clip left viewers on the edge of their seat, as the egg rolled closer and closer to the lip of the counter.
It seems the cat just can't help itself, as it begins to sniff and nudge more aggressively, sending the egg spinning.
With 2.7 million viewers and counting holding their breath, the cat strikes a deadly blow – and pushes the egg onto the floor below.
Trouble-making cats have created a trending Twitter rabbit hole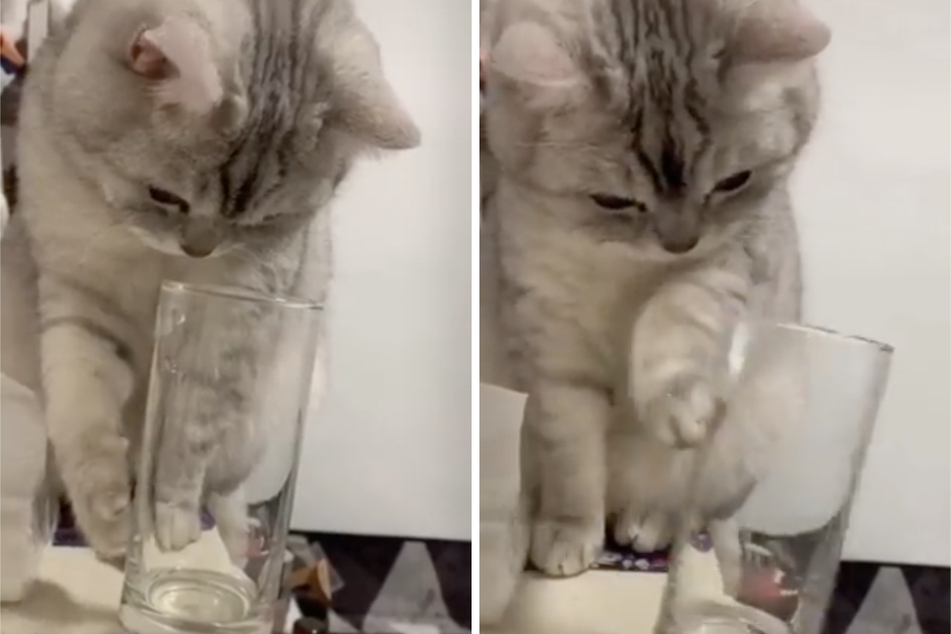 The clip has been a huge hit on Twitter, with thousands of users citing similarities to their own mischievous pets.

Many have replied to the original clip with their own videos of cats flirting with danger.
One in particular shows a light gray kitten casually tossing a drinking glass back and forth between its paws – which doesn't end well – while another shows a cat wreaking havoc as it claws its way into at-home mayhem and destruction.
As the cats continue to cause chaos, the trouble-makers are also stirring up one fun internet rabbit hole.
Cover photo: Collage: Screenshot/Twitter/@buitengebieden