Body paw-sitivity: sharply-dressed cat goes on weight-loss journey
Bristol, UK - This bow-tie and chain-wearing cat gained popularity for his plump physique, but now he's on the road to fitness – one accessory at a time!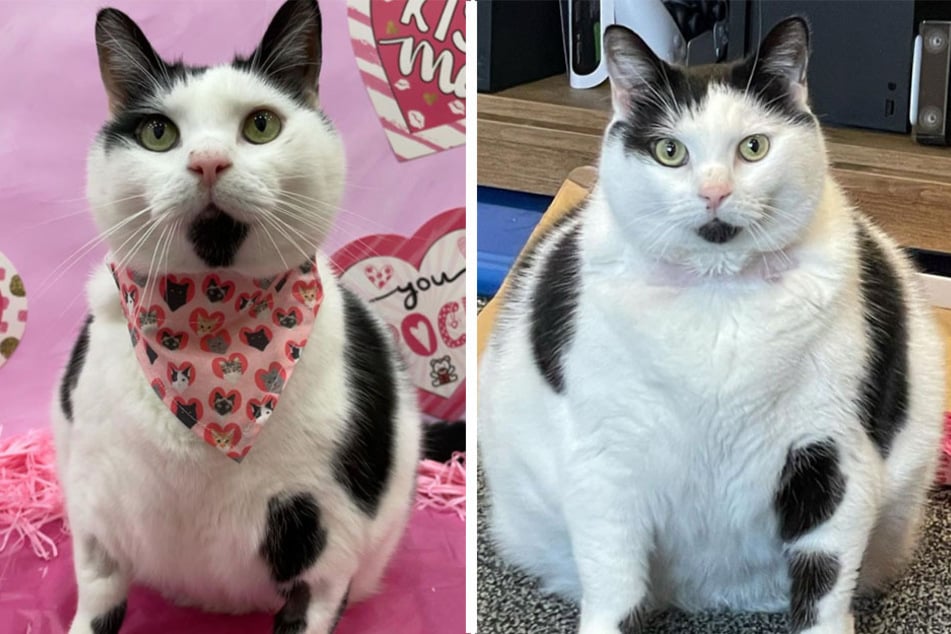 Keith, better known as Keith the cow cat on Instagram, has come a long way from his days on the streets. He was once malnourished and abandoned until his owners quite literally saved his life, getting him the treatment and food he needed to survive.
But Keith's weight soon ballooned thanks to lifelong medical issues, including a psychological condition that tricks his brain into thinking he's always starving.

While he was still pretty agile for a cat of his size, his owners and vets knew they needed to somehow manage his food intake and body weight.

This proved to be a hard task for Keith, who has some pretty unusual preferences when it comes to food. He hates turns his nose up at tuna and chicken, but goes crazy for broccoli and greens. In fact, he doesn't really overeat – it's just that he seems to gain and retain weight at a different rate to other cats.

But even though Keith is a large and in charge cat, it doesn't take away from his ability to be a sharp dresser in the midst of anything life throws his way.
Size can't define a cat like Keith
Keith's bodacious body can't keep him down. If there's a baby gate in the house, Keith can crawl under or right through it to get where he needs to go. If there's a dresser drawer with goodies inside, he can paw it open with ease.
One of Keith's favorite activities is jumping over obstacles and running up the stairs in his house with incredible speed for a cat of his stature.

The best part about Keith? No matter the diet and exercise challenges he faces, he always takes them on in his distinctive style.

Some of his personal favorite accessories are bow-ties, bandanas and a crowd favorite – gold chains.
Cover photo: screenshot/instagram/keith_the_cat_cow