Cat gets sent to shelter and the reason breaks hearts on TikTok
Fort Lauderdale, Florida - After eight years together, a Florida family sent their cat Nala to live at a shelter. When the reason was revealed on TikTok, the four-legged-friend gained a huge outpouring of support and love.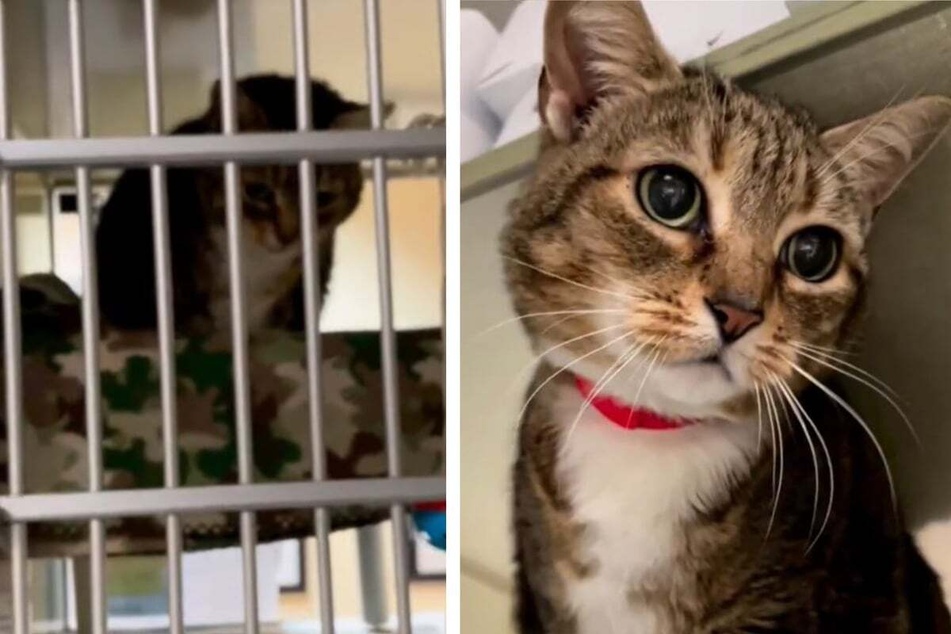 As this viral clip's music says, "I can't help falling in love with you," – and that's how many animal lovers feel about Nala.
The Humane Society Of Broward County in Florida posted a heartbreaking clip on Tuesday that has received thousands of views and provoked a stream of riled-up commenters.
The video reveals Nala was given to the shelter because her family acquired a younger cat.
"Replaced by the new kitten," the video's caption reads.
The 8-year-old "did not adjust well to a new kitten that was added to her home, so her family decided to give HER away."
Despite her rough go of it, Nala is said to be "cuddly and affectionate" and "super friendly with people." She likes getting treats and being pet, and is hoping to be adopted into a new home, preferably with no other cats.
Users took to the comments section to express their anger over the situation, with many unable to believe that Nala's family was capable of such a "heartless" decision.
"This broke me," one commenter wrote.
Yet perhaps the video will turn Nala's fate around.
TikTok viral video may turn shelter cat's fate around
Shelter employee Susan Leonti shared with Newsweek that Nala's introduction to her family's new cat "was made too quickly and there was no separation between the felines, which is always recommended."
Nevertheless, the furry friend may have a beautiful future in store: "There has been very little interest in Nala previous to her video, but the outpouring of emotion for Nala and her story has been tremendous since posting."
Shelter employees are hoping she will be adopted soon.
The over 344,000 viewers on TikTok are hoping so too.
Cover photo: Collage: Screenshot/TikTok/humanebroward