What are the best grey cat breeds: Top 10
Black and white cats are sweet, orange cats are even sweeter, but nothing beats the classic grey kitty. What are some of the best grey cat breeds in the world, and what should you look out for when considering adoption?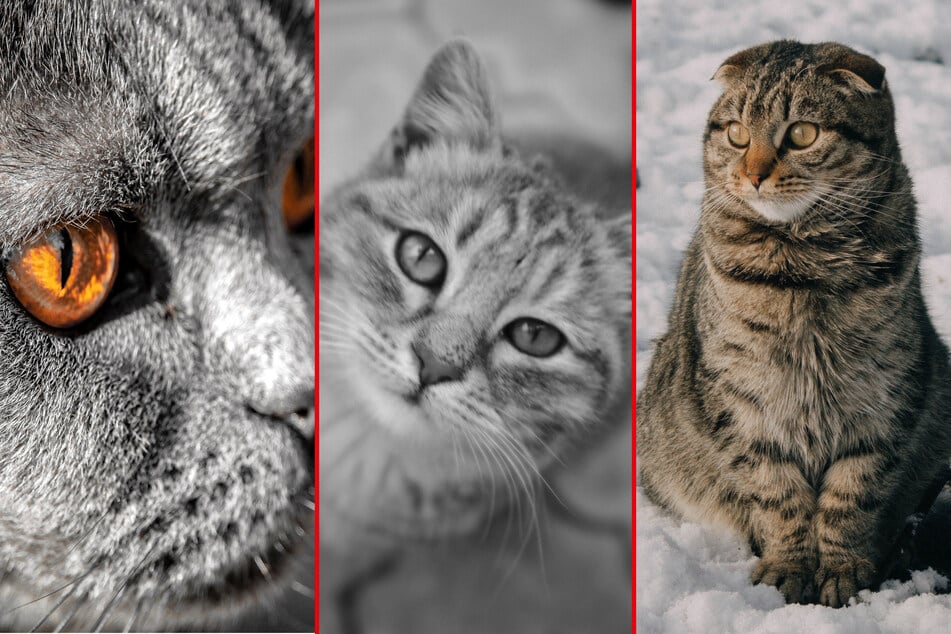 There is nothing more classic and cute than a grey kitty. Striped with fifty shades of grey, these gorgeous kitties come in many varieties. Their shaggy coats matted with beautiful shapes and waves, curls and fronds, are forever soft and forever ready for a good, wholesome pat. The reality is simple: Nothing is cuter than a grey cat!
In this cat guide, TAG24 will dive into the top ten best grey cat breeds in the world. Beautiful grey cats come in all shapes and sizes, and in a variety of fabulous breeds, but which ones are the best?
Grey cats come in many varieties
Variety is the name of the game for any grey cat. Rarely stuck with one straight or solid shade of grey, these cats will wander the halls of your home with a uniquely-patterned coat that looks like no other. There are a collection of potential pattern styles, some cats adopting only one pattern, and others adopting different patterns on different parts of their body.
Here are a few grey cat coat patterns to look out for:
Bicolor: A coat that varies between two specific colors, usually white and something else. It is very common among mixed breeds.
Solid: Grey kitties like the British shorthair have a "solid" coat. In other words, these beautiful cats have one solid color that covers the entirety of their bodies.
Tabby: The most common of all cat coats and also the most popular. This is where the term "tabby cat" comes from, and is characterized by a marbled pattern between various shades and colors.
Tortoiseshell: A mixture of black, red, and orange fur, often diluted in creamy colors and shades of blue. It is rare that tortoiseshell cats will have grey in their coat, but not impossible.
Colorpoint: Cats that have a particular color across most of their body but then feature darker or lighter shades on their face or paws.
Grey cats will also have a variety of different fur types. Some will be curly, and others will be your standard short-hair. There are even hairless grey kitties. The point is: there is a lot of variety in the field of great grey cat breeds.
Top 10 best grey cat breeds
The following selection of cat breeds isn't definitive, but it does feature some of the best grey cats that wander this wonderful, green globe. Many are great pets, while others are not as accommodating and are better observed from a distance. In either case, these are some of the sweetest and best grey cat breeds in the world.
It's time to dive in and discover the top ten best grey cat breeds to walk the Earth!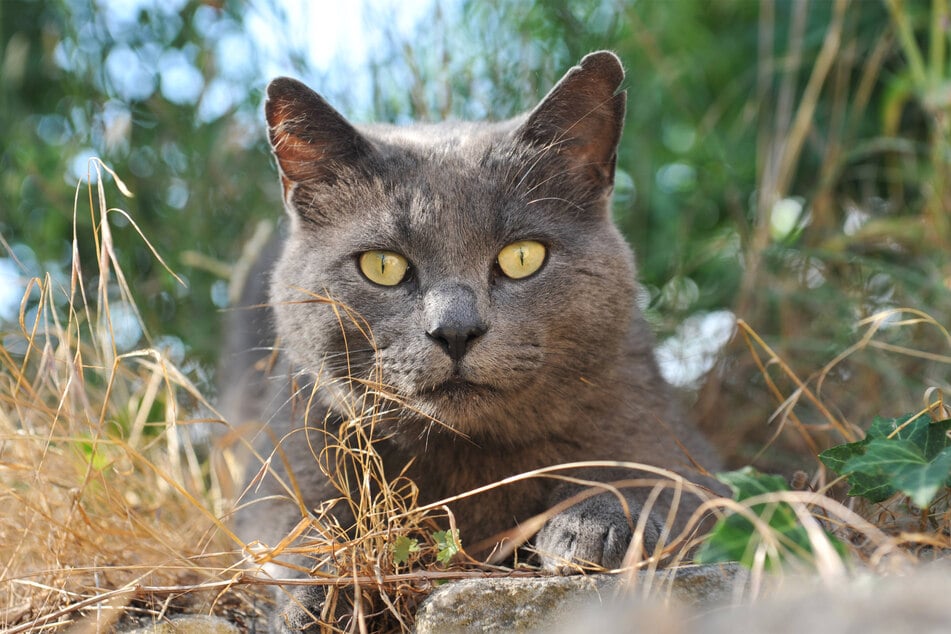 10. Chartreux
An incredibly rare breed of cat, the Chartreux originates from France, where it first appeared in literature during the mid-late 1500s. According to folklore, these giant grey cats are thought to have come from the mountains of Syria, moving west as feral kitties across eastern and southern Europe and into France during the crusades of the 13th and 14th centuries.
These giant cats are fascinating historic creatures. If they could have passed down their history through the generations, they would surely have some pretty extraordinary stories to tell. We're focusing on their looks though, and with a solid grey coat and bulky build, the Chartreux certainly doesn't disappoint.
9. Korat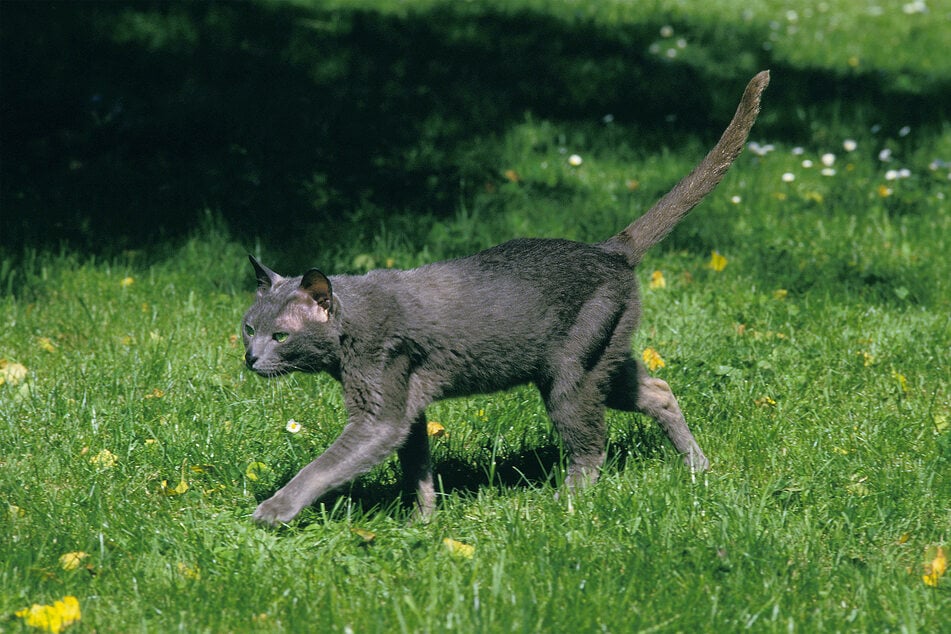 Korats have long and lanky legs and tails that stick up high into the sky, expressing their hopes and desires for the whole world to see. One of the oldest and most continuous cat breeds in the history of the world, the Korat originated from Thailand where it was (and still is) known as a good luck charm.
Also featuring a solid grey coat, the Korat is one of the cutest and most beloved grey cat breeds in the world. It has been nearly worshiped in Thailand and has become an intrinsic cultural character that stands tall and proud among the greats. Lean and muscular, this medium-sized cat is certainly not to be messed around with.
8. Nebelung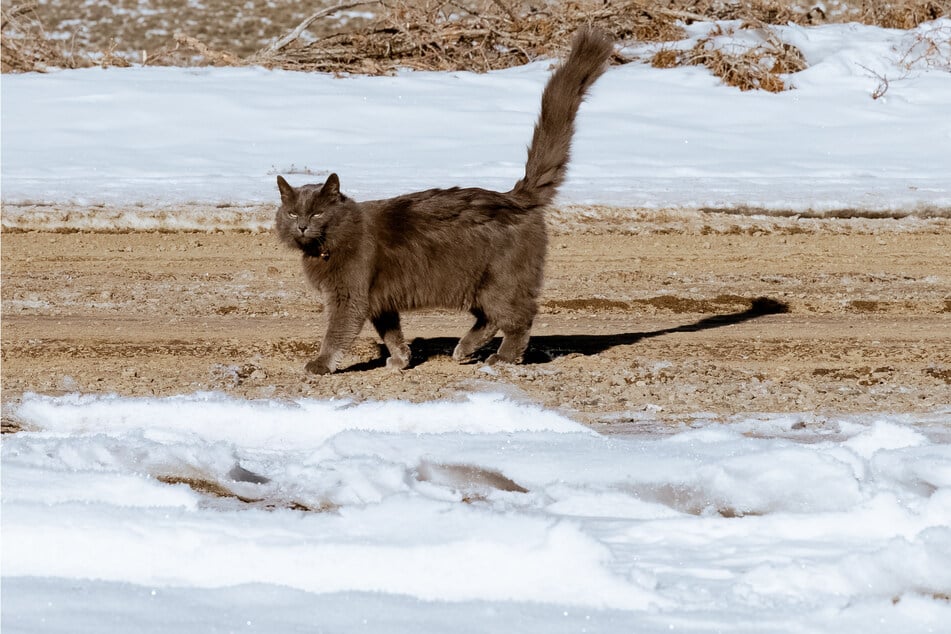 With relatively long bodies, striking eyes, and distinctive fur, you wouldn't be wrong to compare the Nebelung with the Maine Coon. Featuring a somewhat less impressive mane and even silkier hair, these cats almost resemble a Russian blue with long hair – and that's certainly not a bad thing!
Quite rare and valuable, the Nebelung is a fluffy grey wonder well worth our respect, love, and affection. Incredible hunters and very well positioned to withstand the elements, these kitties are clearly meant for cold weather. They have long hair, a bushy tail, impressive ears, and paws that feature thick pads to help them navigate almost any environment.
7. Maine Coon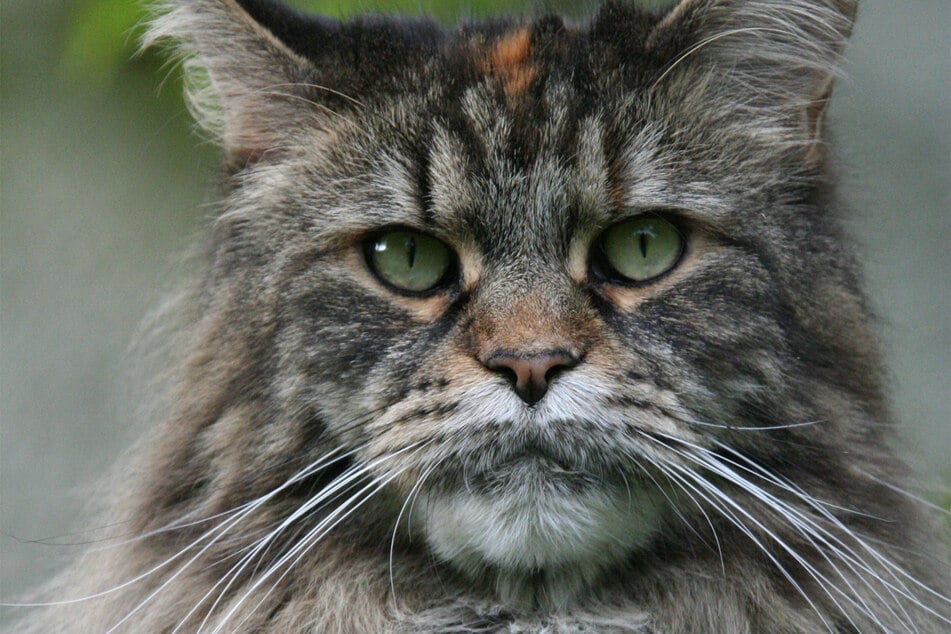 The Maine Coon originates from its namesake, Maine in the USA. They are some of the biggest domestic cats in the world and also some of the most popular. The Maine Coon has established itself on social media as one of those very desirable and quirky cat breeds. With a mane like that, we can't blame the internet!
While Maine Coons often come in shades of white, black, and orange, the grey Maine Coon is up there with some of the sweetest grey cats in the world. They are lovely members of the family, incredibly loyal and safe, great with kids, and far more docile than most of the other kitties on this list. Just keep their size in mind: they'll need space and should probably be let outside.
6. Persian cats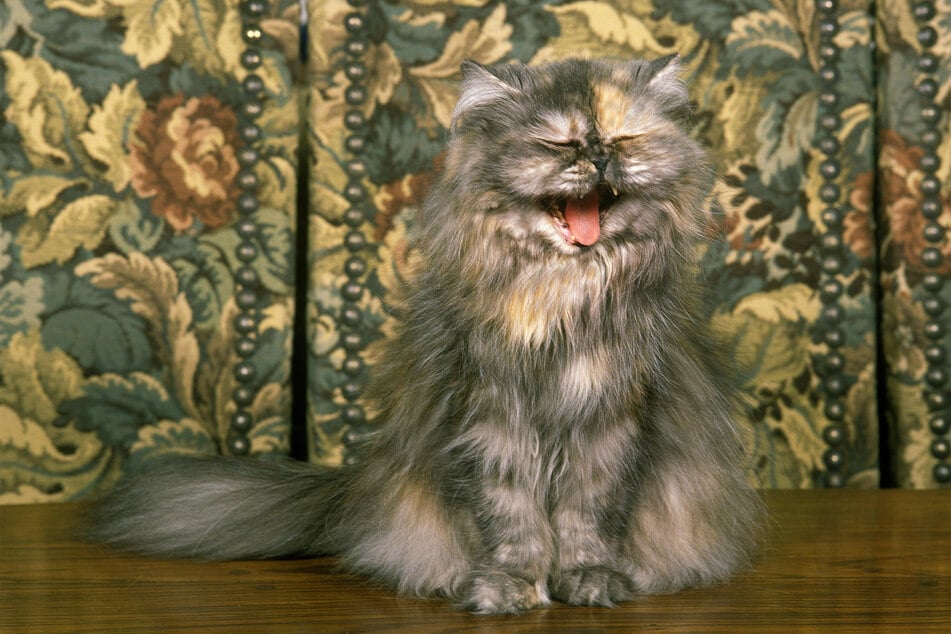 Persian cats are very interesting to look at, especially when they feature a tortoiseshell coat with tinges of grey, brown, and red. These beauties take their name from their place of origin: Persia. More specifically, they were imported to Italy from Khorasan (modern day Iran and Afghanistan) in the 1600s. They often feature a flat face with a distinctive, almost grumpy look.
With giant whiskers that stretch out from upper lips that often resemble a giant mustache, the Persian is one of those cats everyone should see and interact with at least once in their life. Friendly and great with kids, grey Persian cats are some of the best in the entire world, and should never be ignored.
5. Scottish fold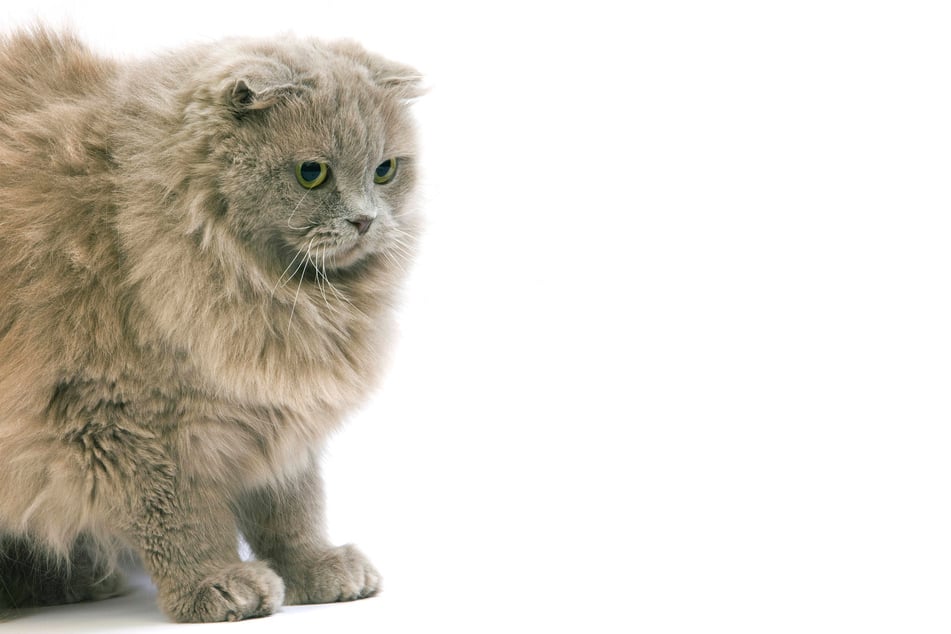 Famous for their folded-forward ears, the Scottish fold is certainly one of the best grey cat breeds ever. Originating from a single litter of kittens at a farm in Scotland during the 1960s, the Scottish fold features a gene mutation that affects their cartilage, causing their ears to flop down onto their faces.
While this might sound a tad worrying, there's actually nothing to worry about. These grey beauties are happy little balls of sunshine, are healthier than can be, and don't need to be doted over. They are friendly and have become popular, despite how rare they are – and how extraordinarily expensive.
Fun fact: Taylor Swift owns two Scottish folds, each of which have become famous due to their owner. One is called Meredith Grey, named after the main character in Grey's Anatomy, and the other is called Olivia Benson, also named after a popular television character.
4. Russian blue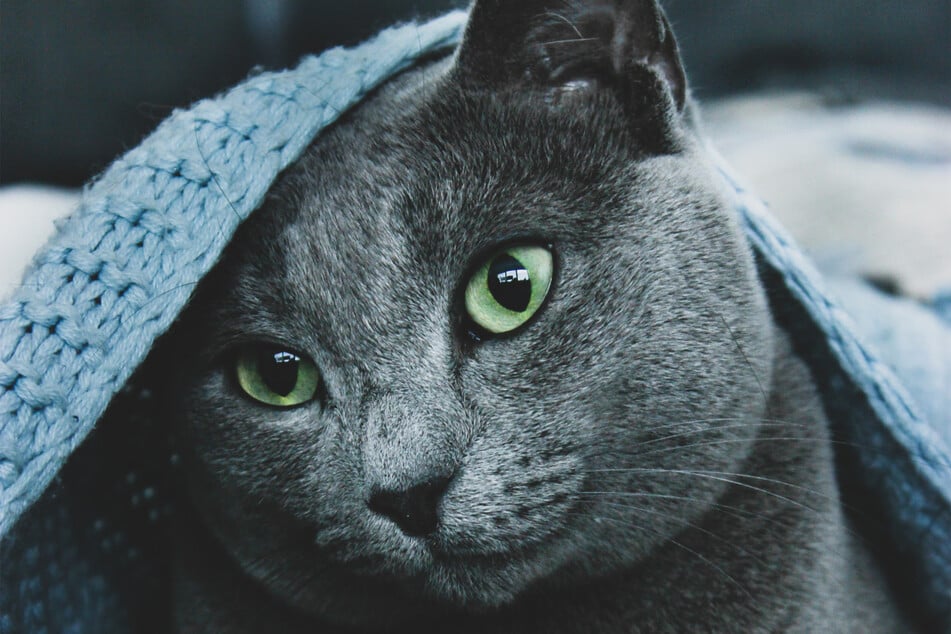 Can you guess where Russian blues comes from? Yeah, it's pretty self explanatory, but do you know why they have the word "blue" in their name? Because their gorgeous grey fur often has a tinge of blue in it, giving these kitties a slightly silvery shimmer when light reflects off their coats.
A naturally occurring cat breed, Russian blues are now some of the most common and popular kitties in the world. Having come to Western Europe in the mid-late 1800s, these cats have now become one of the most commonly-referenced breeds in art and literature. With such an eclectic history and an adorable and friendly personality, the Russian blue is clearly one of the cutest grey cat breeds in the world.
3. Ragamuffin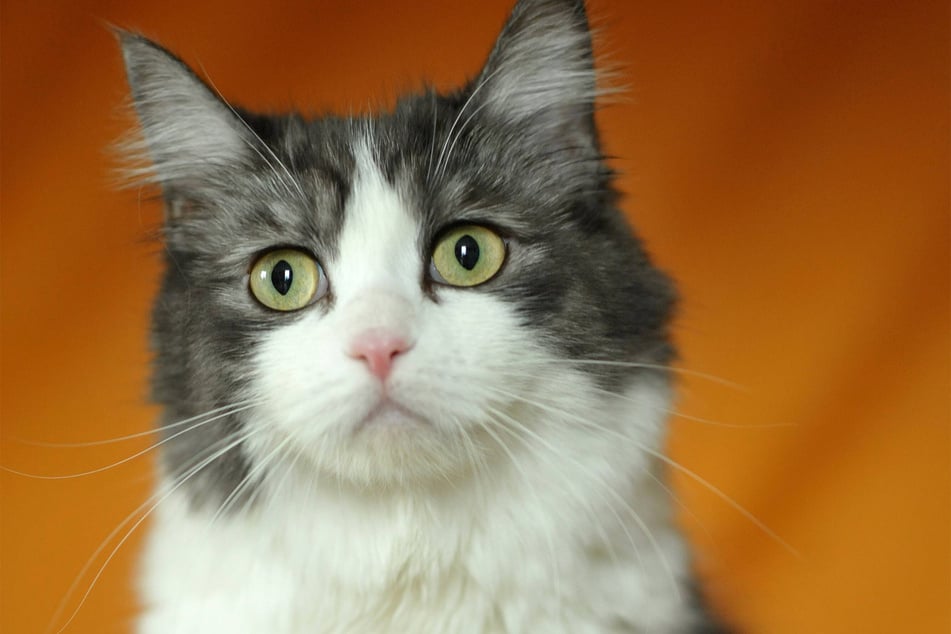 Few cats have a sweeter and more innocent-sounding name than the ragamuffin. Often with shades around the top of their head, the average ragamuffin will come in a variety of colors but are at their cutest when they are grey and white.
These friendly and personable kitties originated from ragdolls before they became formerly recognized as their own breed in the 1990s. With fluffy chests and broad shoulders, they are larger feline friends and will often look quite regal on account of their thick fur and straight pose. They are not quite as naughty as the ragdoll, but are certainly just as cute.
2. Turkish angora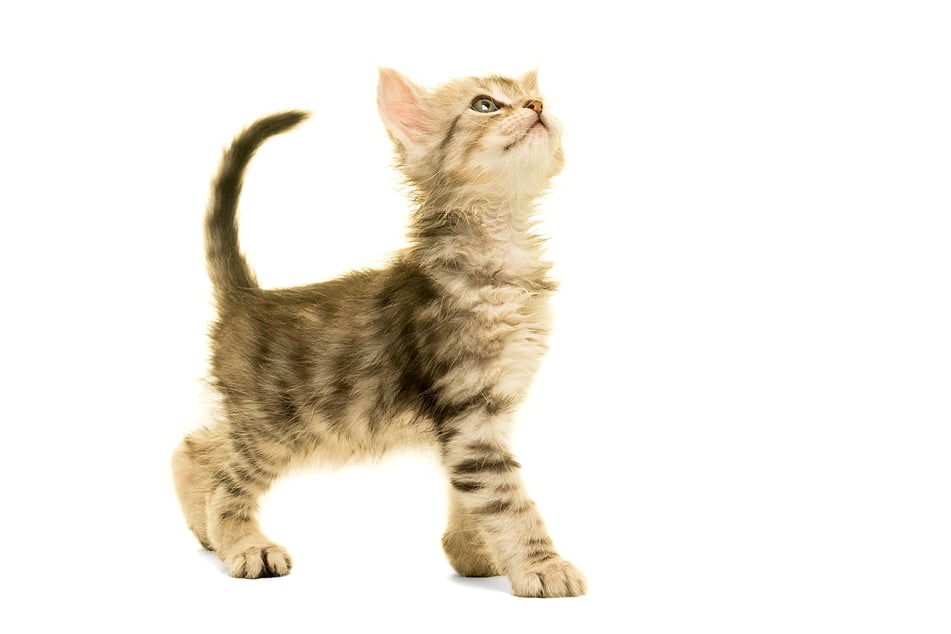 There is no sweeter kitten than a baby Turkish angora, especially if it has more of a tabby-style coat. With grey and white fur and a slightly crinkled texture, the Turkish angora is absolutely to die for, and one of the best grey cats out there. What more could you want? They are sweet, friendly, happy, cuddly, and endlessly amusing.
Interestingly, Turkish angoras are an ancient breed of cat that are thought to have originated from central Anatolia during the 17th century (the Ankara province of modern-day Turkey). This is, of course, where they take their name from, but it is not thought to be their original home. Indeed, Turkish angoras are thought to have first appeared hundreds if not thousands of years ago.
1. British shorthair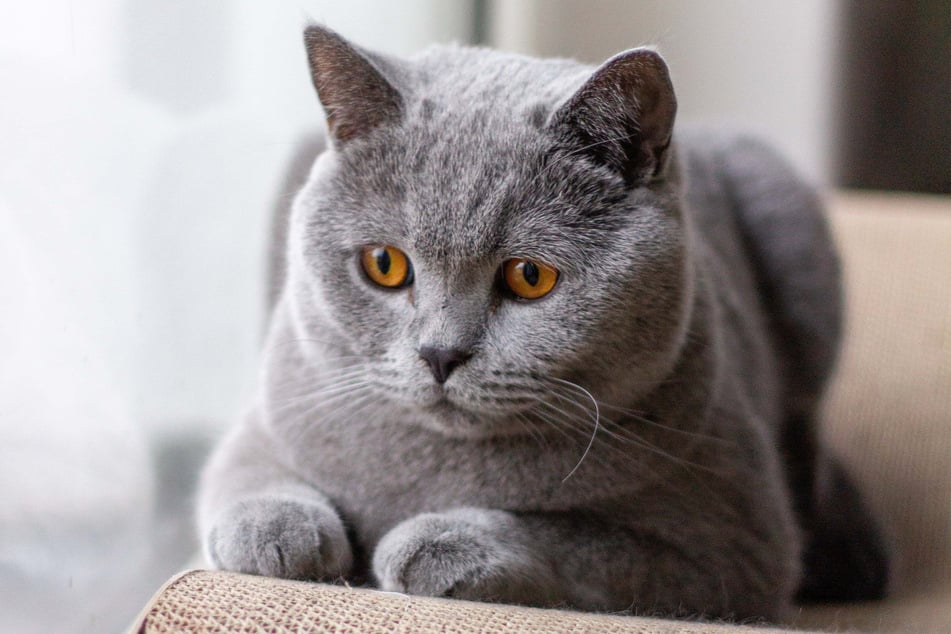 The British shorthair is not only the best grey cat breed in the world, but one of the best cat breeds in the world in general. A historically significant kitty, these balls of fur came to the modern-day UK thousands of years ago during the ancient Roman conquests. They have an incredibly adorable and innocent look to them, and a distinctive solid grey coat that's soft to the touch.
Friendly and loving, these little dudes are some of the best house cats you can get. Good with children and generally docile (though of course there are always exceptions), the British shorthair can be kept as both an indoor or outdoor cat. They are great hunters and will enjoy a good cuddle on a cold winter's night.
There are tons of beautiful fluffy grey cat breeds!
We do not claim to be the absolute authority on the best of all grey cat breeds (even if this is one solid list). While these grey cat breeds are sure to make excellent pets, it would be remiss of us to ignore the fact that many would have added their own kitty to the mix.
Here at TAG24, we hold one thing to be true: Every cat is cute. No matter whether you have a Maine Coon, a Persian, or some other variety, your grey cat will become the light of your life, so don't worry if you go with a different breed than what we've suggested.
Cover photo: Collage: Unsplash/Unma Desai/Dmitry I/Freddie Addery