Long haired cat breeds: Top 10 fluffy cats
Long haired cats are magnificent beasts, with thick coats and bushy tails. Some, however, are more splendid than others. Here are ten of the best long haired fluffy cat breeds, to help you make the right choice when choosing a kitty companion.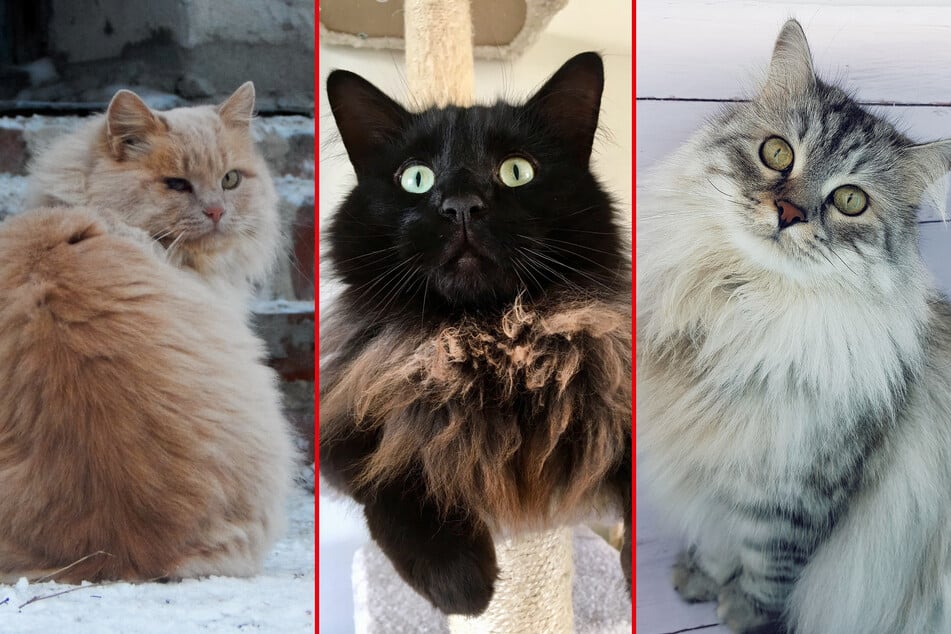 There are short haired kitties and there are long haired kitties, there are gray kitties and there are orange kitties, but few even come close to the heights reached by those deemed "fluffy."
With tufts of hair that, once brushed, waft across the room like tumbleweed, these not-so-allergy-friendly kitties are worth a mention due to their looks alone.
In this cat guide, TAG24 will take a look at the top ten best fluffy long haired cat breeds. Why are they so fluffy? Are they worth adopting, or just way too much work?
Let's find out!
Why are long haired cat breeds so fluffy?
The fluffiness of a long haired cat is based on a combination of its breed and genetics, and its health. Certain breeds have naturally thick and luscious coats, puffing up like a lion's mane around their tiny little bodies. Others might not have the thickest coat, but have a silky fluffiness that's to die for.
The latter kitties are likely puffing up due to a quality diet that's rich in animal-based proteins, as well as various minerals and fats. On top of that, if you have been correctly grooming your cat and giving it a regular brushing, it will likely become increasingly fluffy over time.
As a result, long haired cat breeds are fluffy because of those factor, plus the natural makeup of their fur. Other cats, however, have to work for their coats!
Top 10 long haired cat breeds
Cats have thousands, if not millions of hairs. Each of those hairs have the potential of falling off and forming little bundles of fur that trigger allergies and make a mess of furniture and clothing alike.
Despite these setbacks, fluffy and long haired cat breeds are some of the best in the world. They are arguably the cutest, the funniest, and the sweetest of all kitties, but which ones are the best?

Let's take a look at the top ten best long haired cat breeds, with a special focus on fluffy kitties. These are some of the best domestic cats in the world, and their fur will quite literally blow you away.
10. American curl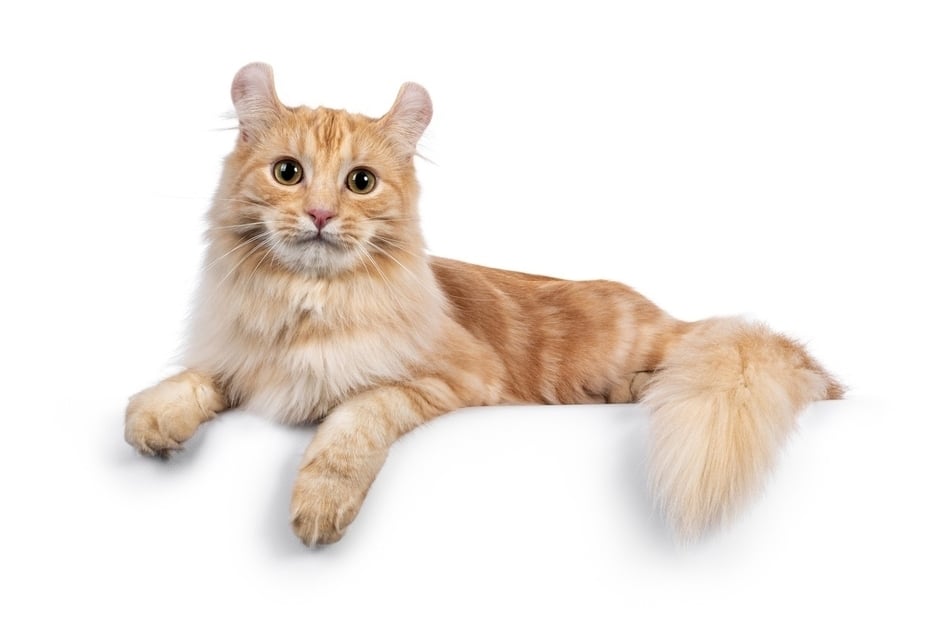 American curls have remarkably shaped ears, curled over and rounded at the top. This is clearly where they get their namesake from, having only been bred in the west of America in the 20th century.
They are medium-sized cats that generally only weigh 6–10 pounds, and are characterized as being incredibly playful, trusting, and friendly.
It's important to note that while American curls make great indoor felines, they shouldn't be left alone too much as they have a habit of developing separation anxiety. They need plenty of space, as they are rather active cats, and should generally get access to an outside area, even if it is just a well-secured balcony.
With curled ears and an inquisitive nature, American curls are some of the sweetest and most loving fluffy long haired cats around, and a good choice for families looking for a versatile kitty.
9. British longhair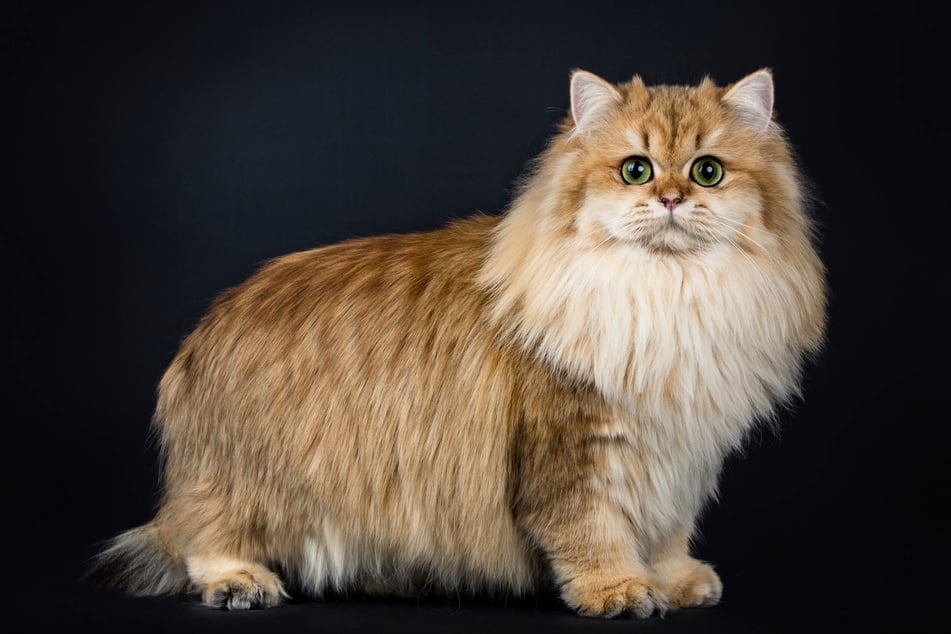 The British longhair cat descends from the British shorthair, believed to have been bred with the Persian cat to produce the magnificent kitty we know today. With a lion-like mane, these are some of the most iconic and distinctive cats to come out of Europe, and come in a variety of shapes and sizes.
British longhairs are known to be balanced and calm, happily brushed and happily cuddled, but remarkably bad for those with fur allergies.
Far from being a non-shedding cat breed, these cats are likely to drop bucket loads of fur all over your house, and will quickly soil all your blankets, clothes, and furniture. It may be worth it, though, if you look at those cute, big eyes!
With such long and fluffy fur, the British longhair has to be featured in any list of furry or cute cats. They are loving, friendly, and excitable, and well worth a look if you're thinking of adopting.
8. Himalayan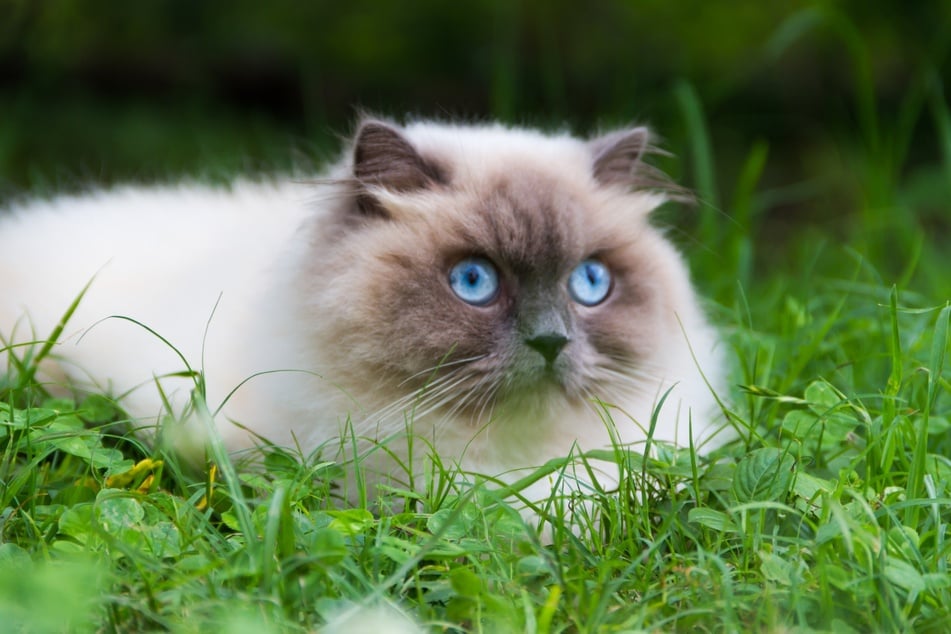 A cross between the Persian and Siamese cat, Himalayans are some of the sweetest little creatures you'll ever come across.
Similar to the likes of a Pomeranian dog in terms of their pure puff, these stocky cats have a dense coat of fur that's relatively short but unbelievably fluffy.
The Himalayan will easily gain weight, so you need to keep its diet strict and its exercise rigorous. Make sure not to give it food from the table and make sure to brush and bathe it as much as you possibly can. They can also be susceptible to respiratory issues, so make sure that you have a good veterinarian nearby.
Considering this, you couldn't really call a Himalayan cat a "long haired" breed, but it's impossible to keep it off a list that focuses on fluffy and huggable cats. After all, who wouldn't want to use these kitties as a pillow?
7. Norwegian forest cat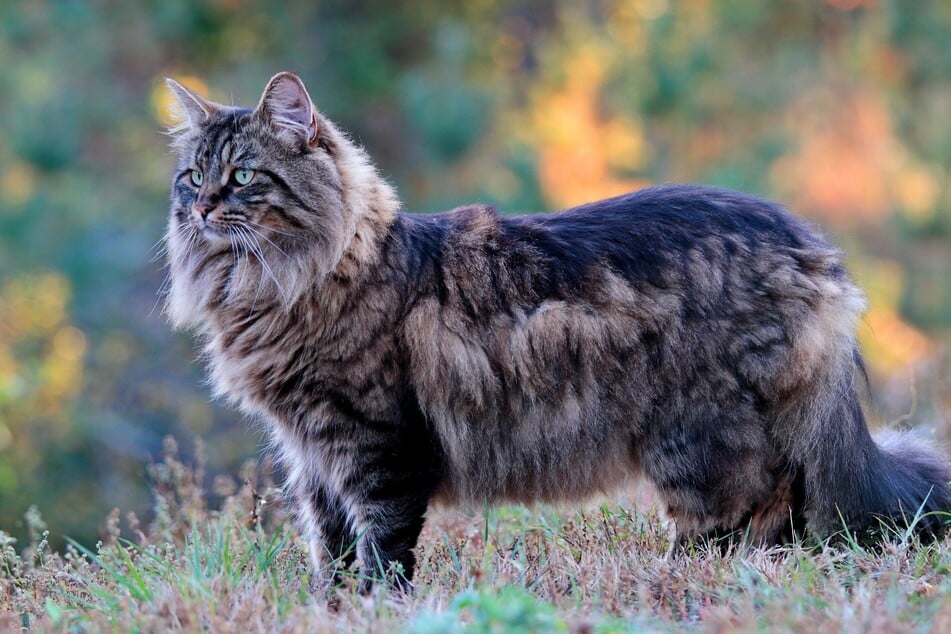 Norwegian forest cats are stocky and triangular. They are medium to large-sized but maximum fluffed. Their long fur forms a beautiful ruff around their neck, though they don't have nearly the mane of a British longhair or a ragdoll.
Often weighing 10–20 pounds, and measuring more than 40 inches in length, these are some mighty kitties.
Known for being friendly and happy, it's important that you provide plenty for your Norwegian forest cat to do. They are busy hunters and like to explore the great outdoors as much as possible. Expect plenty of dead birds, mice, and rats, and many cuddles as well.
Originating from Norway (as their name suggests), the Norwegian forest cat has developed a thick and fluffy coat of fur to protect it from the biting cold. Make sure you don't get one of these bad-boys if you live in an apartment, but feel free to consider one if you have a decently-sized yard.
6. Maine coons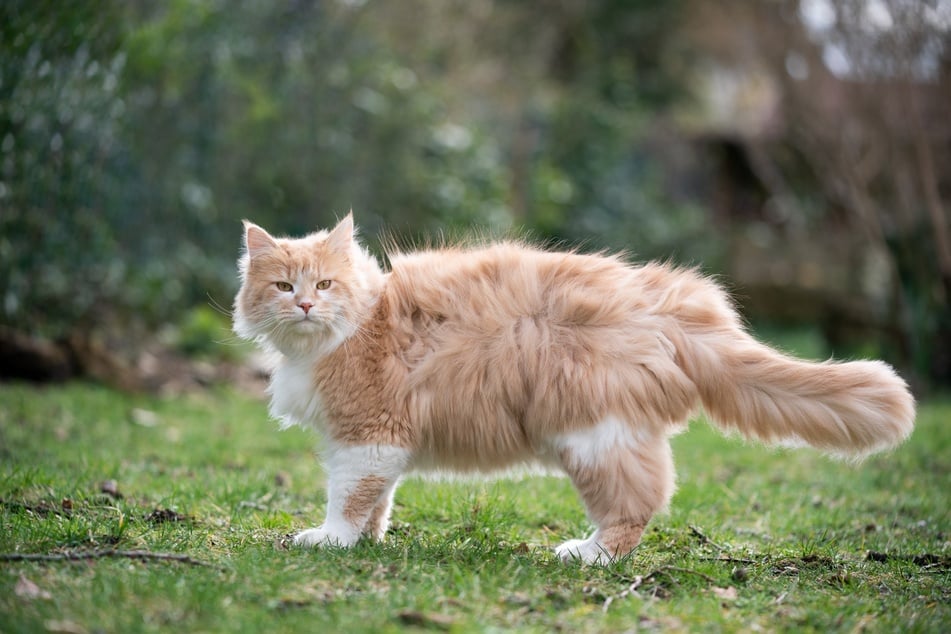 There are few cats featured more often on TAG24 than the Maine coon, and it's for good reason. These giant cats are some of the biggest kitties in the world, with adult males regularly weighing more than 20 pounds.
With a dense and thick coat of fur, their long hair makes them a favorite among cat lovers, often considered the ultimate fluffy fellow.
Maine coons are usually colored white, black, orange, and can even incorporate a tinge of blue to their coats. They are incredibly playful cats that are often likened to golden retrievers for being willing to engage with you in games and will follow you around seeking attention every moment of every day.
The reality is that many people won't have the space for a Maine coon, and that's not a surprise. They're some of the biggest and fluffiest cats in the world, and a lot of work, but also remarkably rewarding and worth the effort.
5. Persian cats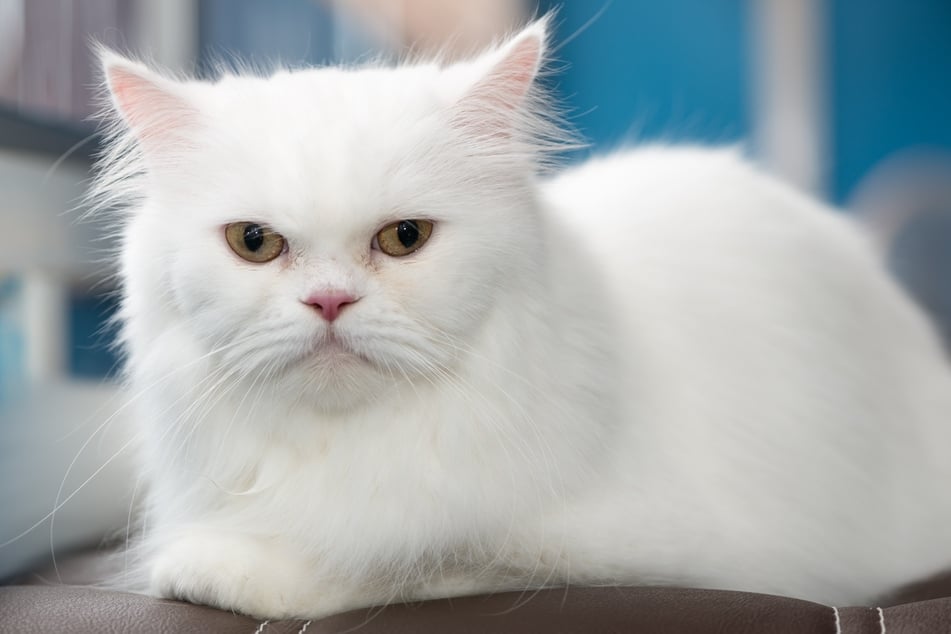 Persian cats are often considered grumpy little devils. Luckily, this couldn't be further from the truth. Despite their common frown-like expression, Persian cats are some of the friendliest and sweetest cats in the world.
Their name comes from their place of origin, having been brought by French breeders over to mainland Europe in the 17th century.
Sadly there is a bit of a sad and sordid history behind the Persian cat, as their mass breeding has led to many health consequences. Their shortened nose sometimes makes it difficult for them to breathe, and issues relating to their tear ducts have caused many to constantly suffer from watery eyes.
Despite the difficulties, Persian cats are some of the cutest, most comfortable, and most docile kitties. They spend a lot of time sleeping and make great apartment cats. Oh, and they're insanely fluffy!
4. Siberian cat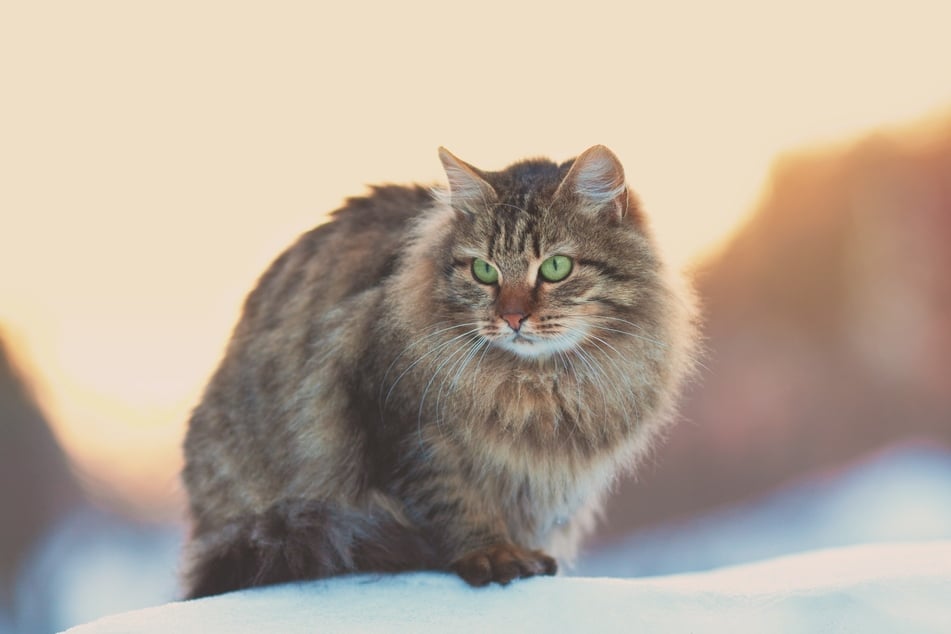 Hailing from the icy fields of Siberia, the Siberian cat (also known as the Siberian forest cat) is a long haired cat known for shedding a lot, having many fur balls, and wanting to cuddle up on a Sunday night.
They need intense grooming, plenty of pats, and lots of attention. It's best to have a Siberian only if you have a decently sized yard.
Considered one of the oldest cat breeds to originate from Russia, these cats have an incredibly distinctive and distinguished form. With broad shoulders and a rounded head, Siberians are lighter and smaller than their fluffiness would usually imply. That remarkable coat of fur they have has developed from the need to survive in wintry, cold conditions.
Incredibly self-confident and affectionate, Siberian cats are some of the most beautiful, sweet, and loving domestic cats you can get. With a fluffy and long coat of fur, they give great hugs.
3. Turkish angora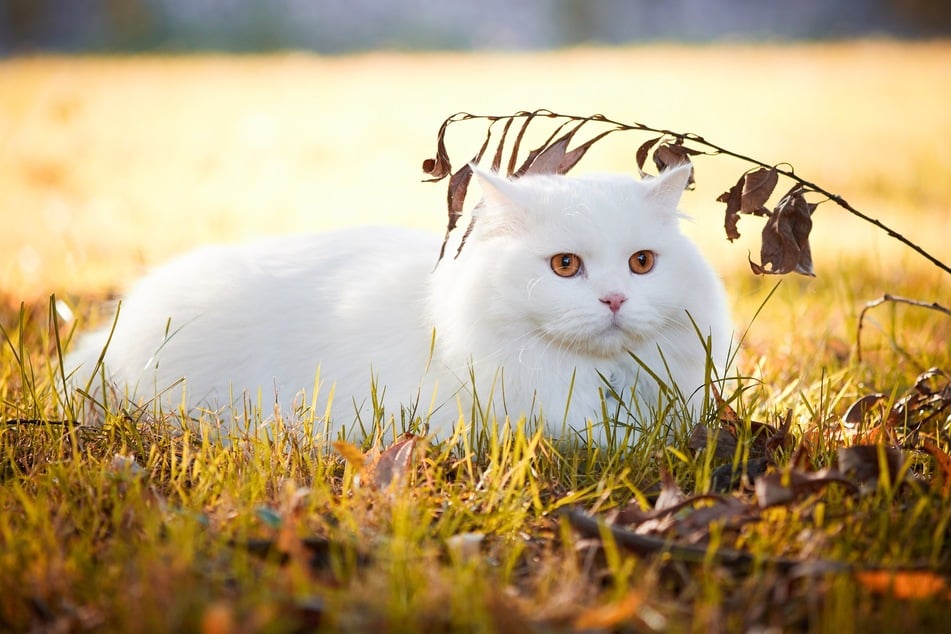 We don't know the exact origins of the Turkish angora, though we do know that they came from the Middle East, in what used to be Persia.
They are semi long haired cats, but have a very voluminous look that's rather similar to the Maine coon. Usually white, Turkish angoras have also been known to have red, brown, or even black fur as well.
These beautiful kitties don't like to be left alone, and can be pretty naughty if they have to stay at home by themselves all day. As a result, it's best to introduce a second cat to your household if you have a Turkish angora, to make sure that it is occupied and on its best behavior while you are away. Ultimately, the worst enemy of a Turkish angora is boredom.
Cuddly and friendly, the Turkish angora is one of those remarkable fluffy cat breeds that can brighten up any household. They are a bit of a handful, but make a great companion and house pet.
2. Balinese cat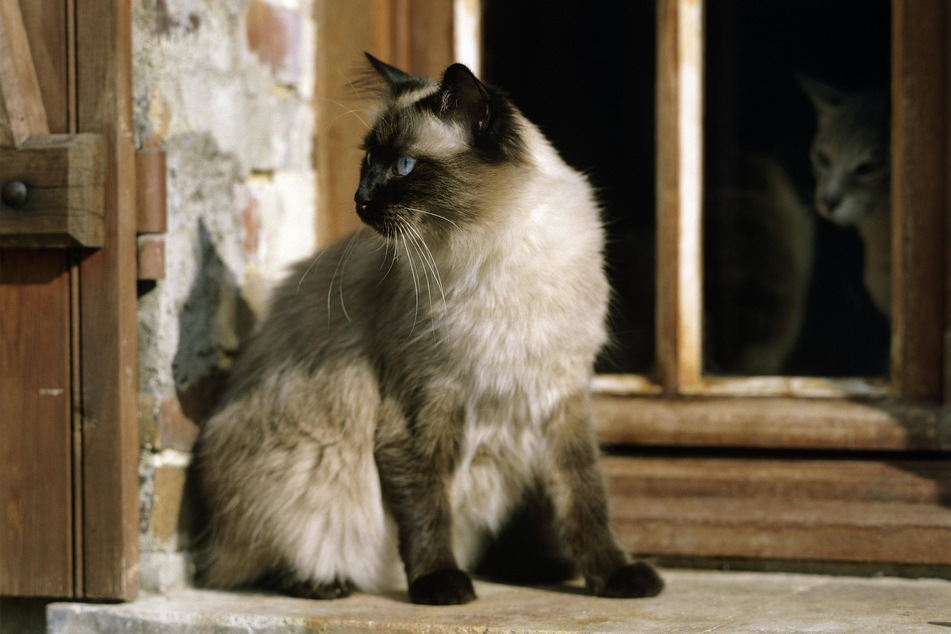 Balinese cats are long haired kitties that originate from (you guessed it) southeast Asia. They are famous for having a black face which is juxtaposed to a usually white coat. That darker tinge is often also found on their paws and feet, and provides a diversity of color shades to their fur that can be quite stunning.
They are remarkably sociable and playful cats, with a high level of intelligence and a need to hunt, play, and find out whatever they can about things happening around them. While their name implies that they specifically come from Bali, these kitties actually originated as a variant of the Siamese cat in Thailand.
With such luscious locks, it's rather hard to look past the fluffiness that comes along with a Balinese. Be aware that they could trigger allergies, but that goes without saying for most long haired cats.
1. Ragdoll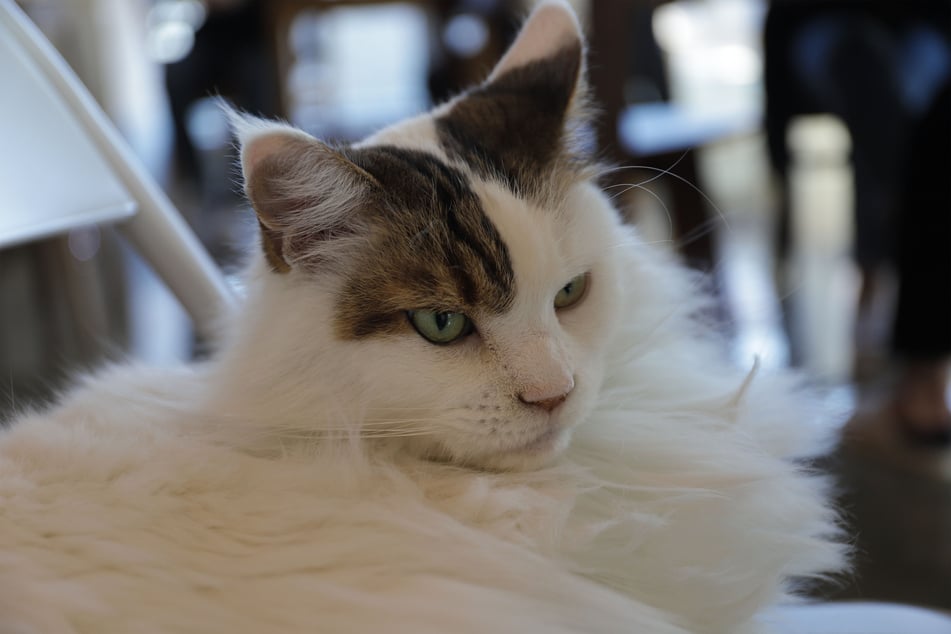 The ragdoll is your quintessential indoor cat, with a thick coat of fluffy fur and a mane that rivals even the British longhair in how impressive it can get.
What's important to keep in mind when adopting a ragdoll is that, while they are friendly and lovely cats, they are also some of the naughtiest little devils you'll ever meet.
Developed in the 1960s by an American breeder, the ragdoll is known to be rather docile and affectionate when things go right, but incredibly cheeky when they don't get what they want. Considered "dog-like cats" by many, these kitties will follow you around the house all day and are always in the mood for a smooch.
Considering how puffy and fluffy ragdolls can get, it is only logical to label them the "best" fluffy long haired cat breed in the world. They are the ultimate domestic cat, and ridiculously cute.
Fluffy cat breeds need a lot of care
It's incredibly important to brush and look after a fluffy cat. You also need to provide plenty of cat grass and cat herbs to help them stave off the inevitable fur balls that come with longer fur.
All in all, long haired and fluffy cat breeds are incredibly high maintenance, so keep that in mind when adopting.
There's something fantastic about the fluffy manes that surround these kitties' little heads, and something remarkably comforting about particularly long haired cats. Yes, they're high maintenance, but they're usually worth every minute and every penny.
Cover photo: Collage: Unsplash/Николай Демин/Madalyn Cox/Paper Butterfly