Top 10 cat breeds with short legs: More than the munchkin cat
While many animal rights activists justifiably speak out against the breeding of cats with short legs, there are many specimens worth appreciating for their looks and personalities. Let's take a look at them!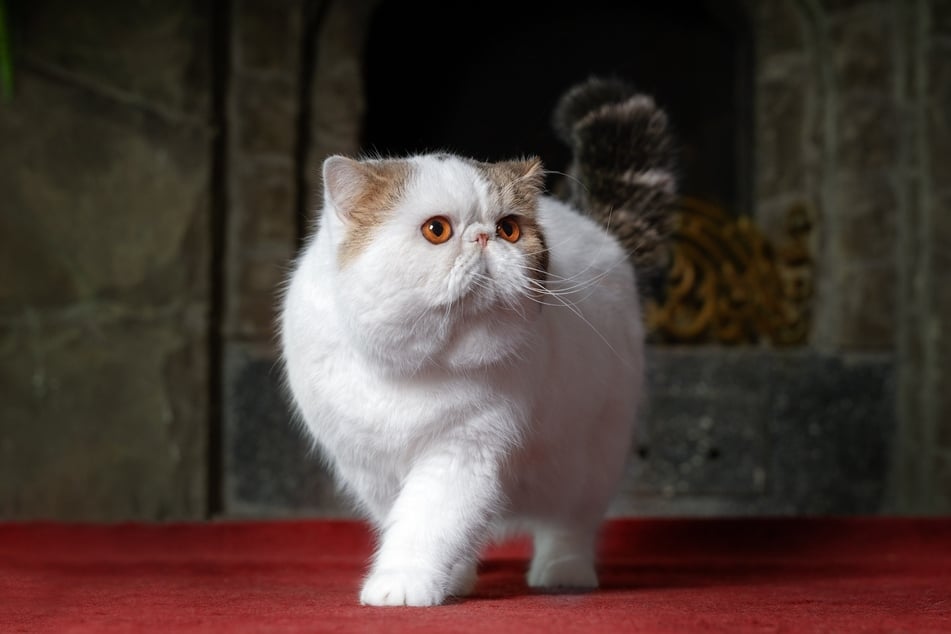 Cats with short legs are interesting creatures, not only because of their unique appearances, but because of the nature of their breeding.
To many, they are the perfect example of where breeding goes wrong – cats who have been genetically cursed with serious disadvantages.
Still, it's worth talking at length about what makes these felines special.
Our cat guide dives into the top 10 best cat breeds with short legs. Is the munchkin alone in its suffering?
Top 10 cat breeds with short legs
Out of the many cat breeds that feature short and stout legs, many stand out as absolute darlings. While severely disadvantaged, and often suffering from serious health issues, these fluffy fellows often feature personalities of gold, loving their humans with an undying passion.
So what are the highlights of this often-maligned group of kitties? These ten short legged cats make a name for themselves due to their immense cuteness and the darling personalities they exude.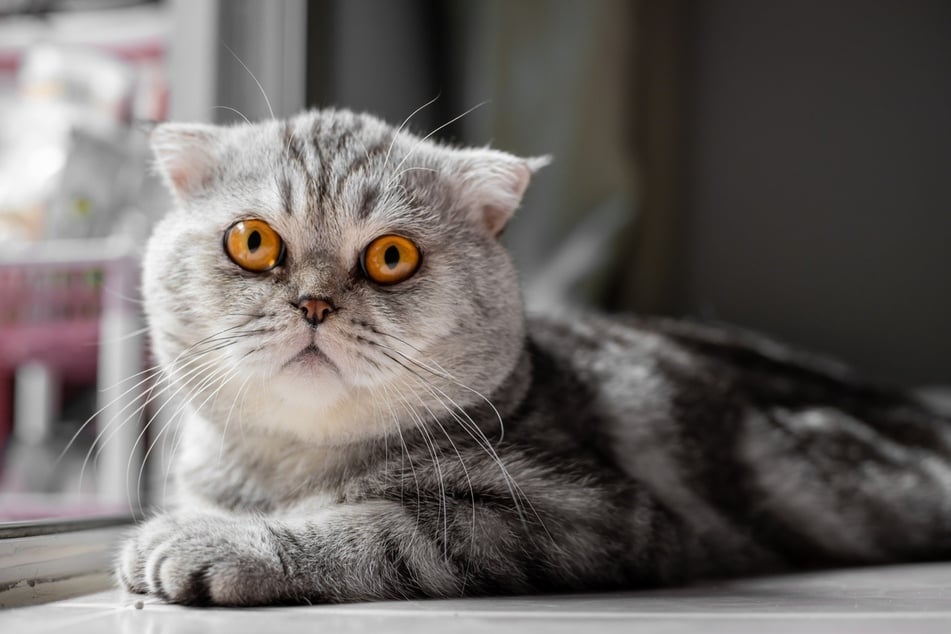 10. Scottish fold
The Scottish fold is famous for having short legs and iconic folded-over ears. Their extraordinary ears are the result of a genetic mutation and disease (osteochondrodysplasia) which causes the cartilage in the ears to atrophy. This likely also explains their shorter legs.
Interestingly, seeing as most cats communicate with each other via the position of their ears, the folded over nature of their cute little ears have a pretty serious impact on their communication skills. They also hear much worse than other cats, putting them in a particularly disadvantaged position when out and about.
9. Cymric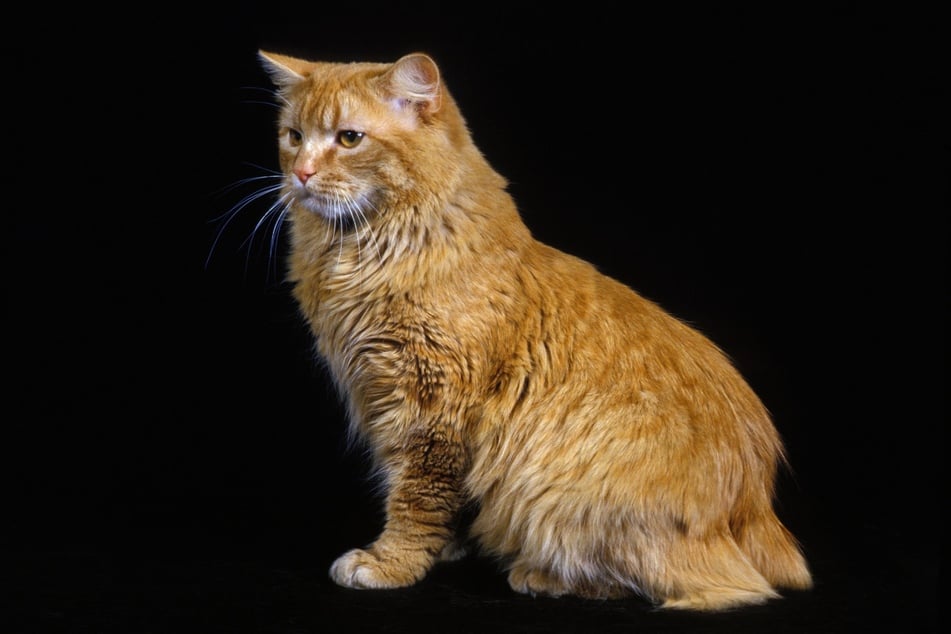 Another cat with short legs is the Cymric, a breed of cats where their front legs have ended up being much shorter than their hind legs. Some Cymric cats are even born without a tail, giving them the not-so-pleasant nickname of "stumpies". As a result, the Cymric is the perfect example of a short-legged cat that poses many ethical concerns.
They also often suffer from fused vertebrae as well as bladder and intestinal disorders, all a result of genetic mutation. Much like how the Scottish fold can't communicate with its ears, Cymrics have trouble communicating with their stumped tails. It's honestly very strange, and quite cruel.
8. Exotic shorthair cat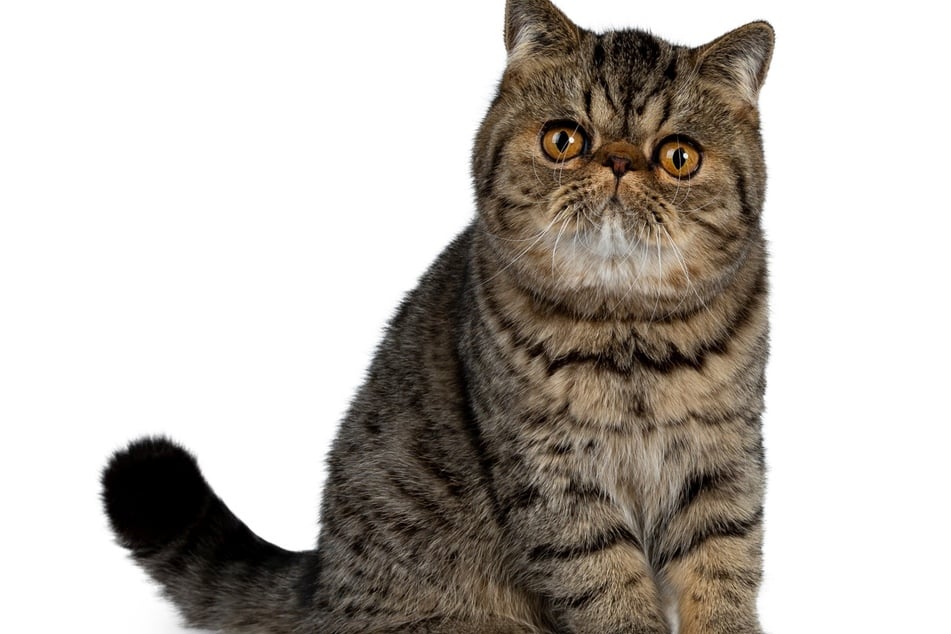 Exotic shorthairs emerged from the crossbreeding of an American shorthair and the Persian cat. They are characterized by short legs and short lives, largely on account of their various health problems. With flat heads and flat faces, these fluffy little dudes often suffer from quite severe breathing problems.
They might have some of the smallest cat legs in the world, but the exotic shorthair has anything but a small personality. Despite being excitable and happy to be around humans, though, these little dudes can't help but live in the shadow of their various issues. For goodness' sake, they even have severe kidney issues that can even lead to their death if not treated properly.
7. Bambino cat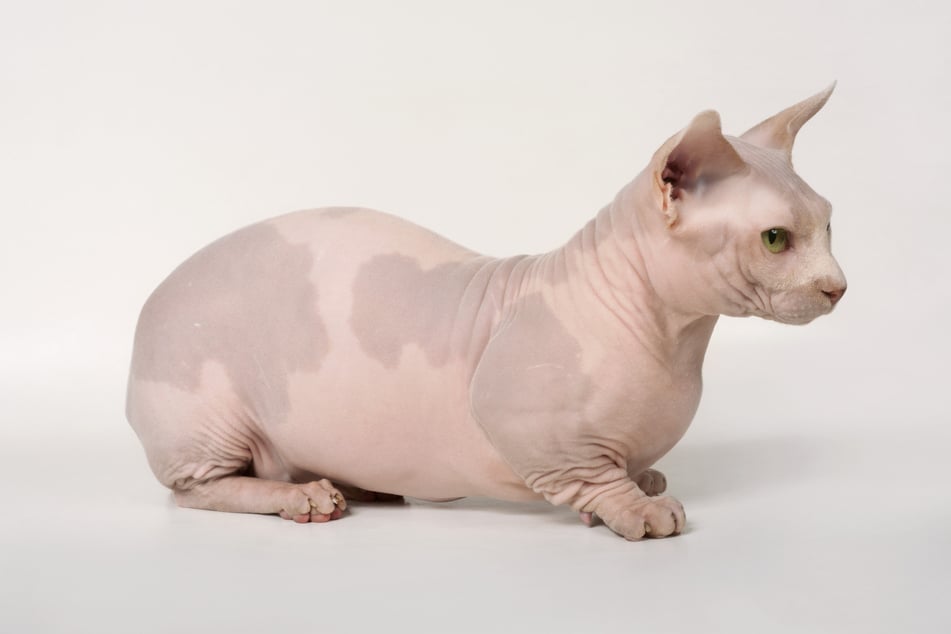 Bambinos are some of the most startling-looking cats around, largely on account of their complete lack of fur. It was a breed created in 2005 by an American couple who crossed a Munchkin (mentioned later) with a Sphynx. Ten years later, in 2015, it was formerly recognized as a breed and given the name "bambino," which means "baby" in Italian.
They are considered a rather unethical breed due to the numerous health defects they have and the fact that they have no whiskers, which they need for orientation. They also have the disadvantages of a munchkin, including the serious movement restrictions that come from having short legs.
6. Manx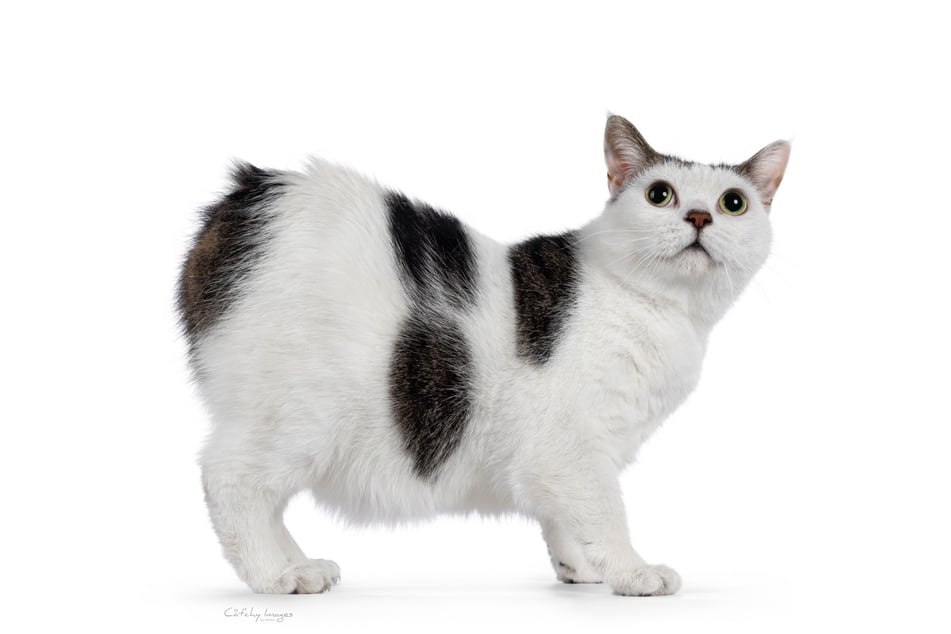 The Manx cat is famous for its short legs and intense affection, as well as its missing tail. These animals suffer from a gene mutation known as "Manx syndrome" that causes deformities in the spine, resulting in arthritis and incontinence in many cases.
As cute as they are, many Manxes will live short, painful, and very unhappy lives. While sweet and funny, unless you adopt a Manx from a cat shelter out of pity, try to avoid supporting the industry that puts these poor feline fellows in such an awful and painful position.
5. Persian cat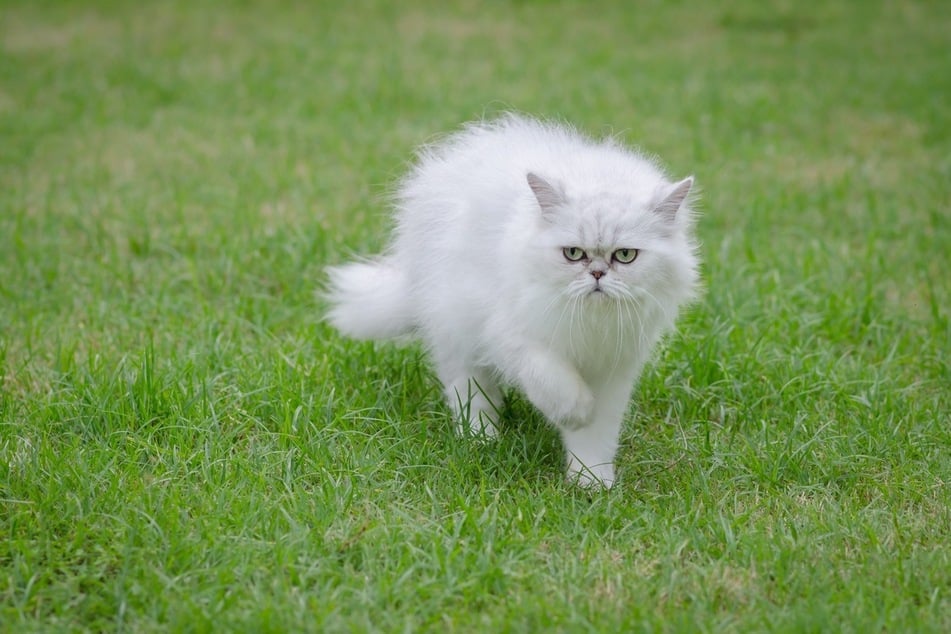 The Persian cat is one of the most popular cat breeds in the world, and one of the more normal kitties on this list. It is characterized by its peaceful and calm nature, is very affectionate and cuddly, and is always keen for a treat. The problem, though, is that the over-breeding of Persians have caused some to have overly short legs and a remarkably flattened face.
They also suffer from chronic eye diseases, leading to open spots on the face, poorly positioned teeth, and troubles eating, drinking, and breathing. As a result of these issues, breeders are actively trying to guarantee that Persian cats are born with longer noses so that they can keep the breed going in a more ethical manner.
4. Dwelf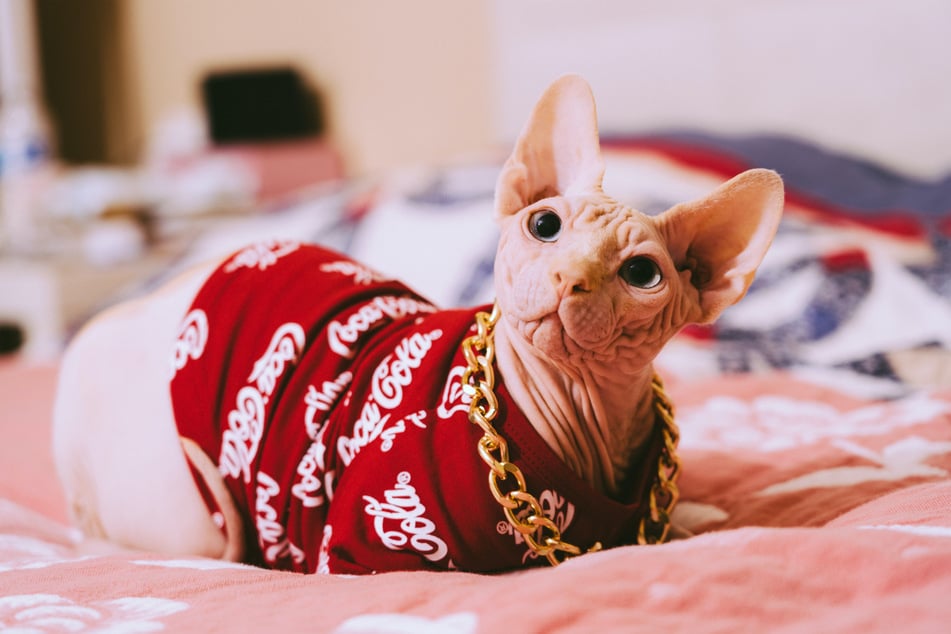 These small, bald felines are very close to the munchkin, American curl, and sphynx, and feature extremely short legs. It's a designer cat and, as a result, is only generally owned by the ultrawealthy and used for the purposes of winning awards at cat shows and the like.
They have all the disadvantages of short-legged cats with all the disadvantages of the sphynx, are very close to the bambino, and are the result of breeding considered highly unethical. Despite these problems, the dwelf is generally a very chilled out and sociable cat, will be keen for a cuddle, and thrives off of socializing.
3. Minuet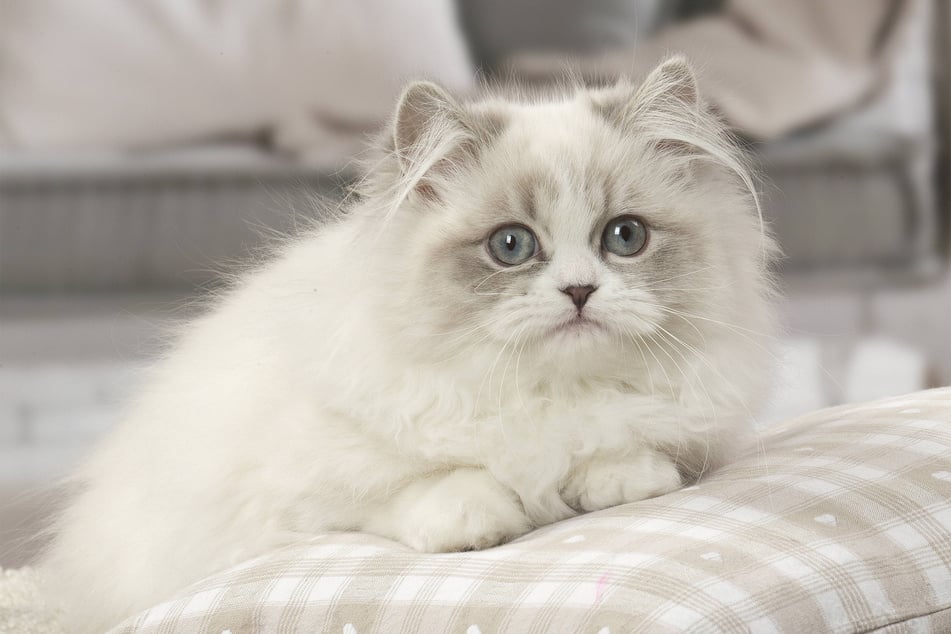 A cross between the Persian and the munchkin, the minuet cat has incredibly short legs and incredibly fluffy fur. Suffering from dwarfism, though, is not this cat's only problem. While they have comparably few health issues, the genetic abnormalities they possess have led to a total ban in The Netherlands, with other countries also considering similar restrictions.
They are often referred to as the "Napoleon," likely because Napoleon himself was a short man. The minuet has dense fur and a round face that surrounds a short snout. These features are the ones it takes from the Persian, while the shortness comes from the munchkin.
2. Kinkalow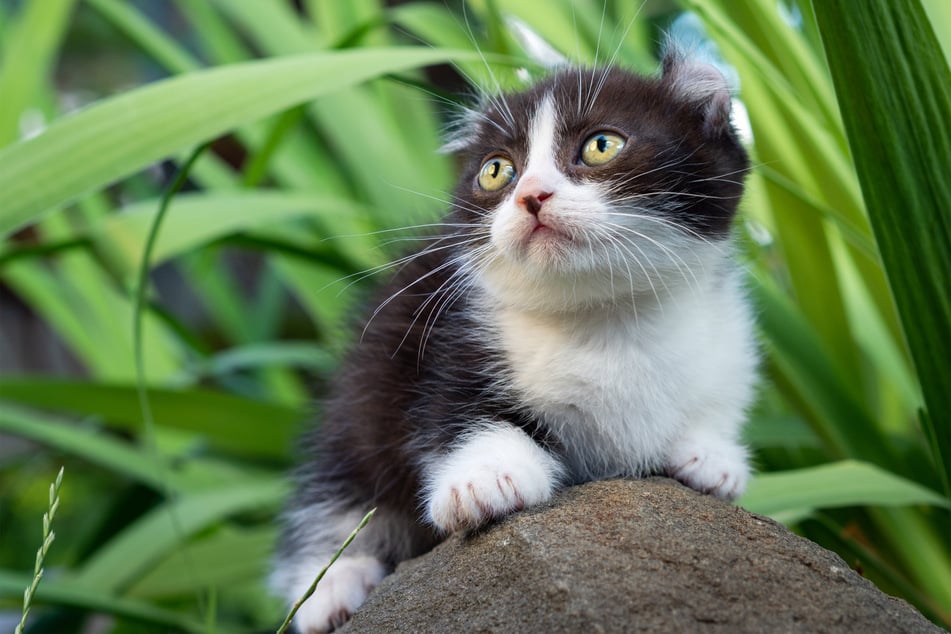 There are few cats more adorable than the kinkalow cat, which not only has short legs, but seems to stay an eternal kitten. They generally live for 12–15 years but rarely reach over seven pounds in weight, with a height of about six inches. Kinkalows are remarkably friendly and sociable, but are very rare.
While not nearly as damaged by their genetic inheritance as other short-legged cats, the kinkalow breed suffers because there are barely any around. They are designer cats, fetch a high price, are highly trainable, but are difficult to breed. As a result, it's unlikely you'll find these little dudes anywhere but a top-level breeder.
1. Munchkin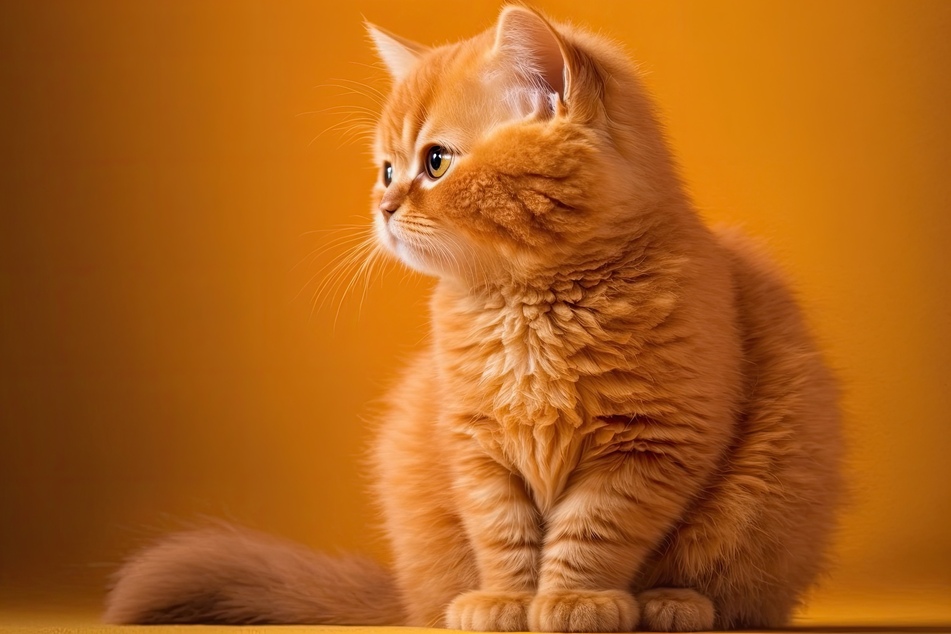 The munchkin cat is by far the most famous on this list, and one of the sweetest. It takes its name from The Wizard of Oz and is considered, due to its short legs, the dachshund of cats. They are miniature due to a mutation called "pituitary dwarfism".
This hereditary disease causes a short stature, as well as a predisposition towards obesity, inflammation of the joints and arthritis, and the decrease in cartilage on joints (arthrosis).
Sadly, while the munchkin is one of the cutest and best short-legged cat breeds around, it has a low life expectancy of only about 12–15 years as a result of its various health issues.
What is the problem with short-legged cat breeds?
Many animal welfare advocates find themselves concerned by short-legged cats due to the health problems associated with them. Due to the intense breeding process, many cats with short legs suffer from a variety of issues, and simultaneously also put up with other genetic mutations such as short noses, lowered ears, and small tails.
Cats with short legs often suffer some serious health issues:
Movement deficiencies: Such a cat could be limited in its movement due to the length of its legs. It may find that it has trouble running, climbing, and even jumping.
Back problems: Shortened legs often lead to longer spines and, therefore, the potential for severe back problems - for example, spinal curvature issues or even slipped disks.
Joint problems: Many short-legged cats also suffer from joint problems, especially in the knees and hip.
These are some pretty serious issues and, as a result, in many countries different short-legged cat breeds have actually been banned.
Cats with short legs are more than just the munchkin
When talking about cats with short legs, there's more to discuss than just the kitties themselves. There are the ethical concerns, the health issues, and the fact that many of them will need increased care and attention due to their mobility problems - it's a difficult dilemma.
If you are thinking about adopting a short-legged cat, these are all factors that need to be considered. Cat fans should make as ethical a decision as they can, though, because there's nothing nice about an unhappy kitty.
Cover photo: 123RF/Xolodan