Cloud Feline: perfectly timed cat photo conquers Twitter
Scotland, UK - Amanda just wanted to take a nice snapshot of her fluffy white cat, but she ended up creating an epic portrait that instantly went viral online. 
Her furry friend was relaxing on the window sill and Amanda though she'd capture the moment. But the results were far more spectacular than she had expected – and Twitter had to see it too.
"Took a pic of the cat lookin out the window and accidentally turned him into some sort of god," Amanda tweeted, along with the majestic image of her snowy pet appearing to ride the clouds while looking down on the mere mortals down below.
The illusion is so convincing that many users thought they were looking at an incredible cloud formation or a very successful photoshop job.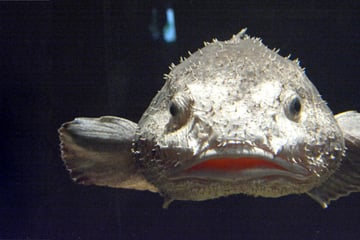 But the secret to Amanda's masterpiece is just perfect timing – and a very clean window!
Cloud cat goes viral
The tweet raked in the interactions: over 1.4 million likes and thousands of comments, many of them by users who wanted to share their own artisitc cat reflections.
Cover photo: Screenshot/Twitter/cloudcat28