Devon Rex: The rare "alien" cat breed that will surprise you
Meet the Devon Rex, a wild looking cat but extremely intelligent breed also known as a poodle cat.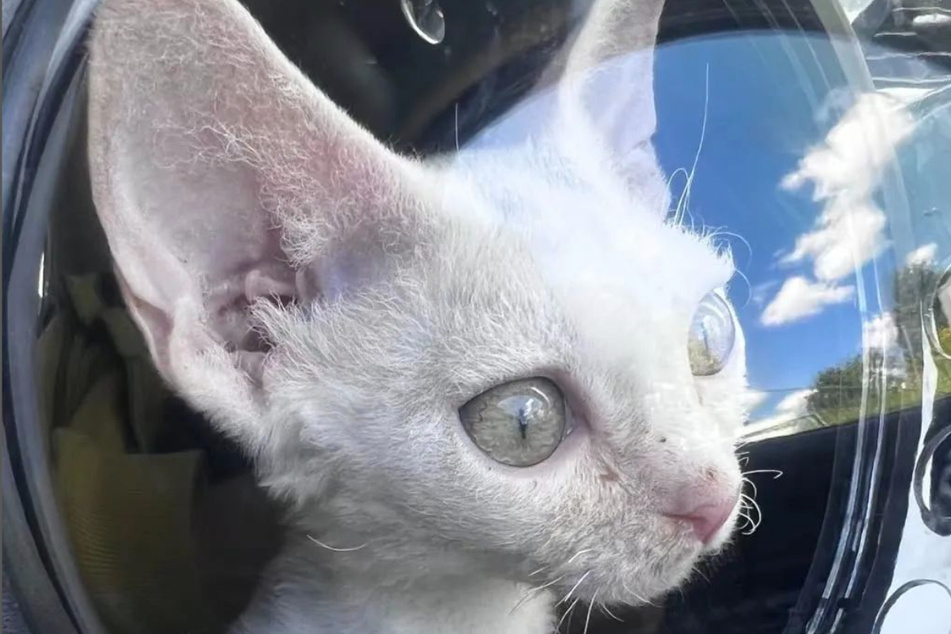 With fine wavy coats that can come in all different colors – from black, to white, calico, tabby, and more – it's easy to see where these cats get their nickname from.

That said, some Devon Rex can look almost hairless. Per Daily Paws, that's because this uncommon breed's coats are short and shortest around their head ears, neck, and paws.
Romeo is one such case. He lives in New York with his fellow Devon Rex named Tokyo, whose coat is as dark as Romeo's is light. These two rare cats have quite a following on Instagram.
These felines look a bit weird, to say the least, with their huge ears and eyes that dominate their little faces, long necks, and very slender bodies. This is why they're sometimes referred to as alien cats
A quick search of the hashtag #aliencat on Instagram will return mostly results featuring this bizarre breed.
Some Devon Rex cats look hairless
Devon Rex cats are great for familes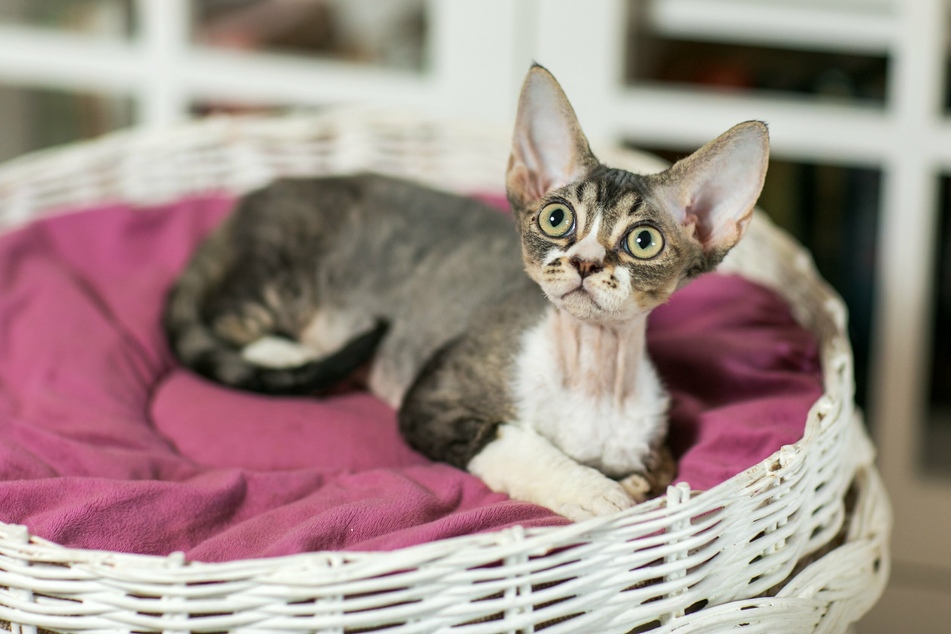 Due to the fact that their fur is short and fuzzy, these cats are great for families that have allergies. They still shed, but because of their curls, their fur doesn't stick to everything and the couch like your average house cat's coat.
Due to their special coat and rare breed status, bringing one of these home can set you back as much as $1,000, according to Daily Paws.
When it comes to intelligence, though, you'd be getting a lot of bang for your buck. These are also outgoing, friendly felines, who tend to be goofy and follow their owners around. You can even teach them to do tricks.
The Devon Rex is even good with kids and other pets, so don't judge this book by its cover.
Cover photo: 123RF/sichkarenko