Dozens of cats rescued after being crammed in a scorching-hot car
Harris, Minnesota - It's an image that will have most people rubbing their eyes in complete bewilderment: dozens of cats crammed into a car, in scorching temperatures. Thankfully, the story had a happy end for the animals.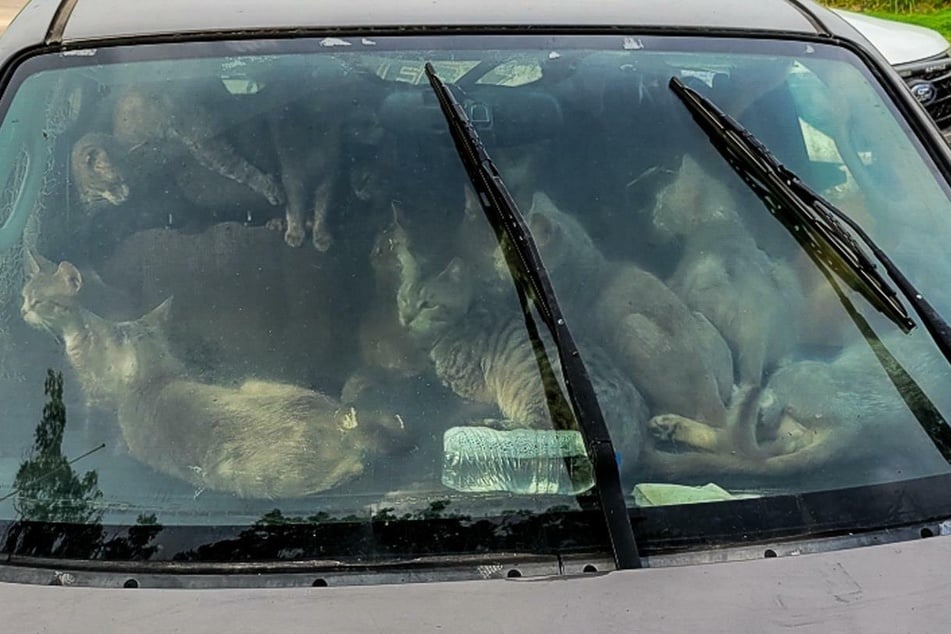 As FOX-affiliate KMSP-TV reported, Chisago County police received a call on Tuesday from a concerned member of the public, who had just seen an alarming number of cats trapped in a car at a rest stop in Harris, Minnesota.
Officials arrived to find no less than 47 felines packed into the vehicle, on one of the hottest days of the year. It turned out their owner had recently become homeless, but couldn't bear parting with his pets.
Keeping all of them in his car, though, had predictably not worked out well. Police described "deplorable" conditions that required officers to wear gas masks while conducting their rescue operation.
Assisting them was the Animal Humane Society (AHS), who had members on the ground "providing [the cats] with much-needed care."
The pet-owner, having himself received medical attention, agreed to let the organization take over.
Cats remain in "relatively good health"
Thankfully, the whole ordeal didn't cause any serious damage.
"While I was out on scene, I was kind of watching everybody as they were coming out one by one," the AHS' Ashley Pudas told WDIO. "And a majority of their problems were kind of common things found with high population of animals."
"Some hair loss going on, some thinning of the hair. As well as some injuries like lacerations, maybe puncture wounds, just from cats fighting each other, getting too close to each other."
The cats, ranging in age from one to 12 years old, "are in relatively good health," according to the AHS, who are also raising funds for the rescued fur balls.
With almost $13,000 already raised and an anonymous animal lover's promise to match every dollar up to $25,000, it's safe to say they have a much brighter future ahead of them.
Cover photo: Screenshot/Facebook/Animal Humane Society