Rescue cat has found a new home in an unusual place
Oklahoma City, Oklahoma - Black cats bring bad luck? Not Miss Betty! This feline has become a valued employee at a liquor store in Oklahoma City, even though she likes to destroy the displays.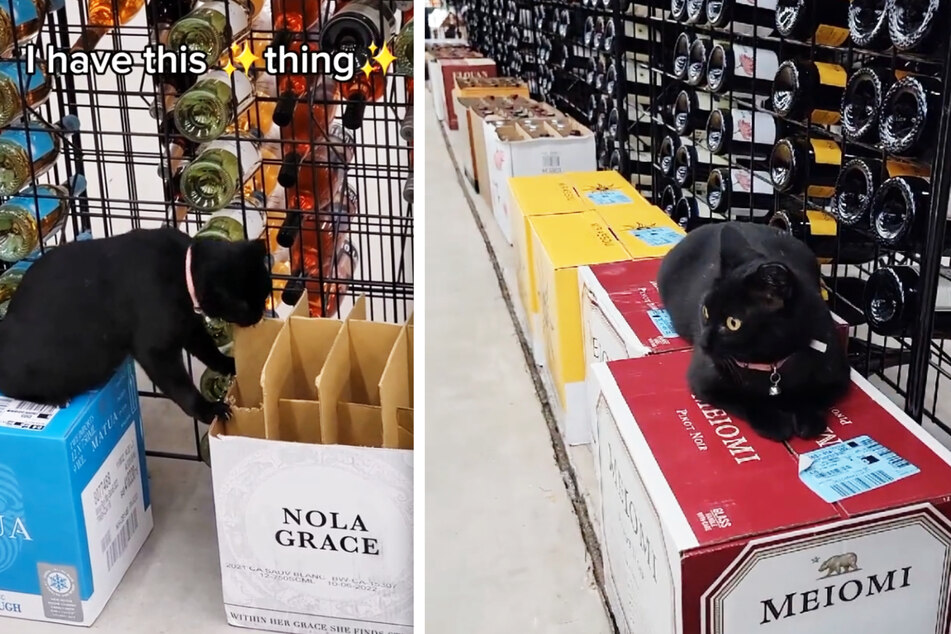 New patrons of Liquor Barn in Oklahoma City might be surprised to find scratch marks and gnawed-on wine cartons around the store...and maybe even a few paw prints!
Luckily, these animal prints don't belong to anything wild, as they're actually a black cat named Miss Betty's paw prints.
In fact, she's an honorary employee and has yet to break any expensive bottles or wares.
"It's probably just a matter of time," Liquor Barn employee Amanda said in a TikTok video, "But she's been great so far!
Amanda first found Miss Betty, who was a stray, scratching her back door. She decided to take the cat to work with her, and the feline made herself at home.
Black cat becomes an honorary liquor store employee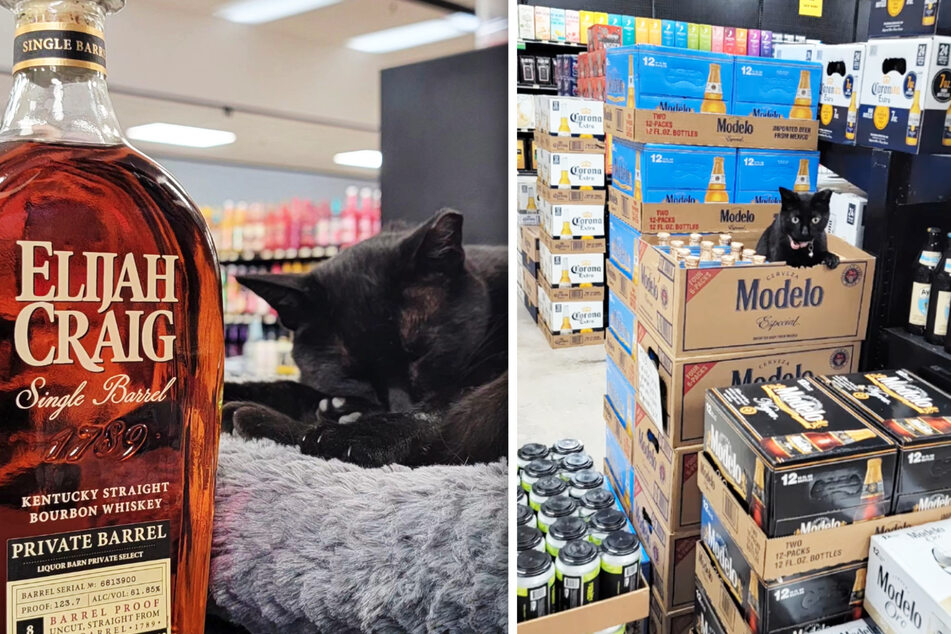 Miss Betty, the stray black cat turned liquor store employee, loves to lay on crates or the shelves, but her favorite thing to do is tear apart old cardboard boxes.
Amanda has even created a TikTok account for Miss Betty to document her cute antics.
One might think that a little cat left to its own devices would wreak havoc in a store full of cardboard boxes and breakable bottles, but, luckily, that hasn't been the case.
"She has her bed, food, water, and litter box set up. She doesn't seem to get into any trouble while we're gone," Amanda revealed on TikTok. "Plus, she seems to enjoy the time to herself after being around so many people all day."
A liquor store may be an unusual home for a rescue cat, but Miss Betty fits right in!
Cover photo: Collage: Screenshot/TikTik/bettytheliquorbarncat, Instagram/ liquorbarn_okc