Shocked cat thrills millions on TikTok: what scares her so much?
Orlando, Florida – This cat is flipping out! The sweet feline reacts to her food dispenser in a viral TikTok video.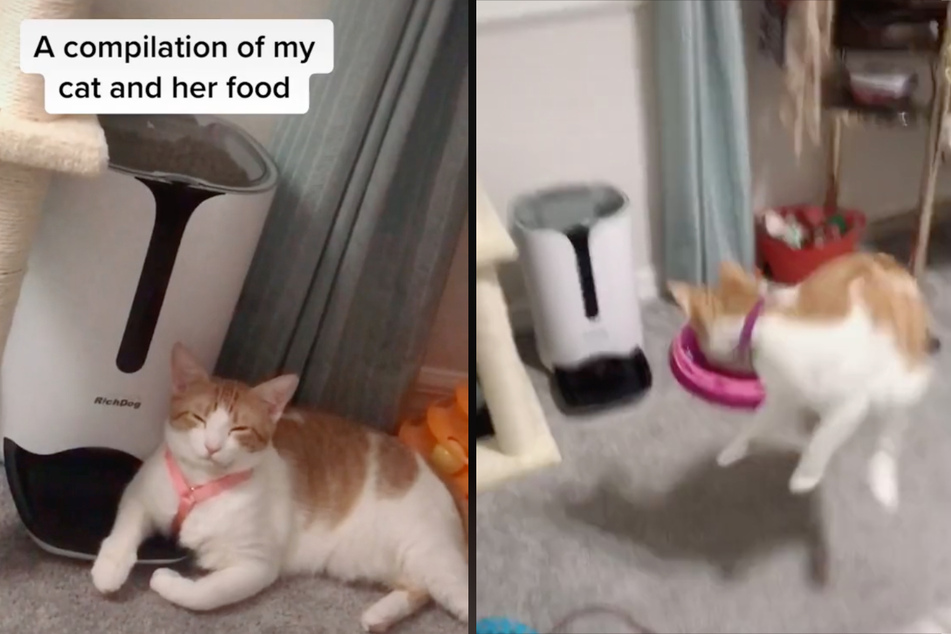 There is no imminent danger for the little fur ball, nor is she being exposed to any truly frightening sights. No, the cat just freaks out every time she receives food.
She does so in such a hilarious way that millions of TikTok users have liked the video.
In the collage shared by Jade Aufderbeck, viewers see multiple scenes in which Zooey the cat leaps into the air in shock when her automatic food dispenser dishes out a new serving.
Sometimes little Zooey is awakened suddenly from a nap on the bed. Sometimes she springs with a start from her pet sofa directly toward the food bowl. Sometimes she waits in front of the food dispenser until it gives her something to eat.
Funnily enough, the cat food always arrives rather suddenly and loudly in the bowl. That's why the orange and white animal always goes to pieces.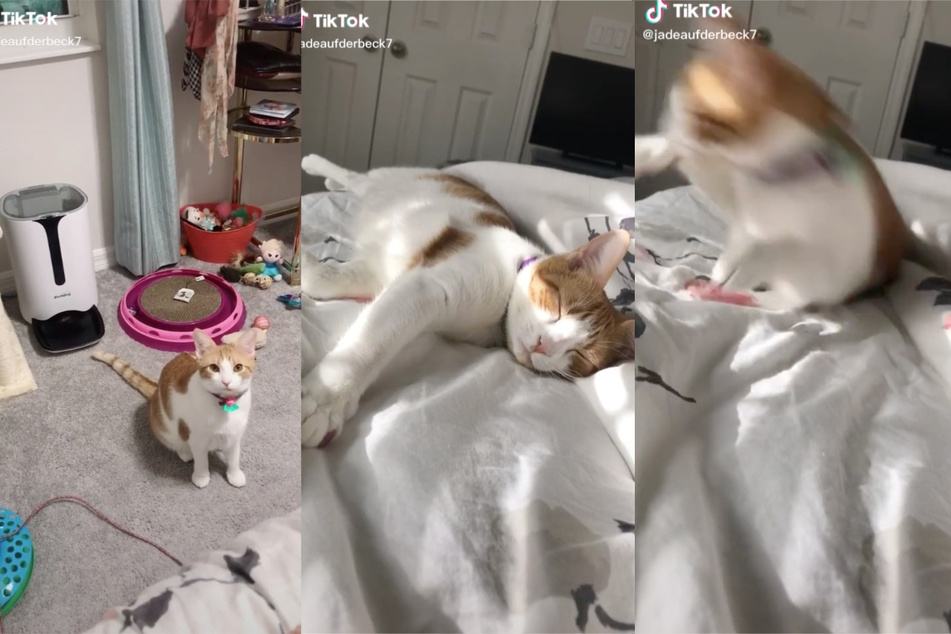 People on TikTok love the cat video
Less than two days after its release, the TikTok video got more than nine million views and 2.1 million likes. Nearly 15,000 people have commented on how cute they think Zooey is.
For example, one user wrote: "Now that's what a cat food commercial should look like."
Another TikTok user also described his own pet's similar behavior: "My cat can't hear me yelling for him to get down off the counter but he can hear the feeder two rooms away from a dead sleep."
Fans of Jade's clip can find many more videos of Zooey on her very own TikTok channel. There, viewers can also see longer versions of the scaredy-cat videos.
Cover photo: instagram.com/zooey.gram