This cat really doesn't want his owner to take a shower
Internet- Why in the world is this cat scratching the shower door? Does he think his owner is drowning or does he want to shower too?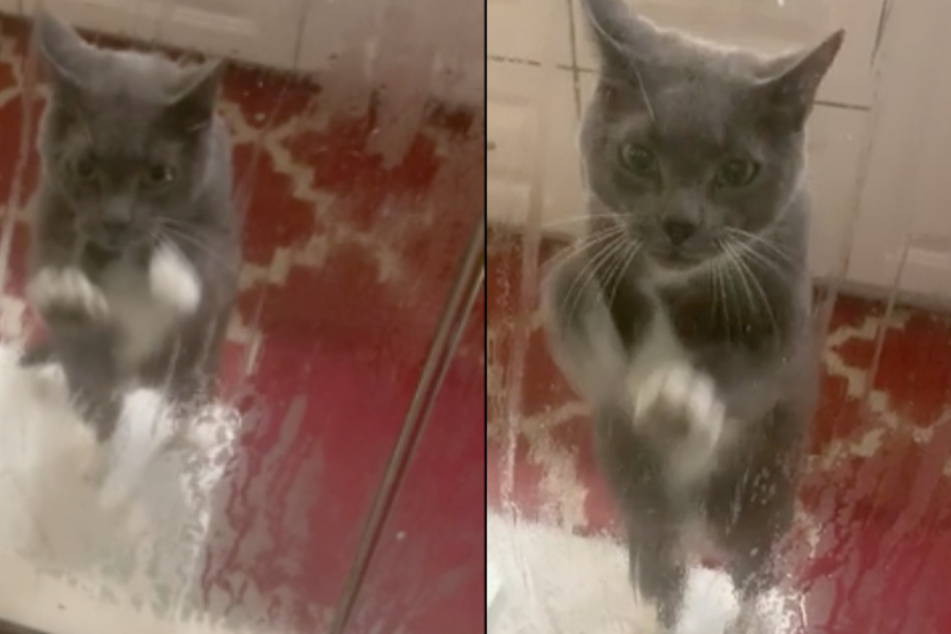 Most cats are only interested in drinking water and never try to get into the shower while it's running. But the Reddit user seeyajess520's cat never misses a chance to warn his owner about the dangers of showering.
The 30-second clip was posted on Reddit on November 2 and it shows a gray cat with white paws doing something very odd: he seems to be trying to get into the shower cabin!
The fur ball stands on his hind legs and paws at the glass continuously. He looks concerned and keeps scratching at the glass.
Even when his owner calls out from the shower "Relax. I'm fine," the frantic feline keeps going. He even seems to increase his efforts after he hears the voice. What is bothering him so much?
Reddit users have seen this kind of cat behavior before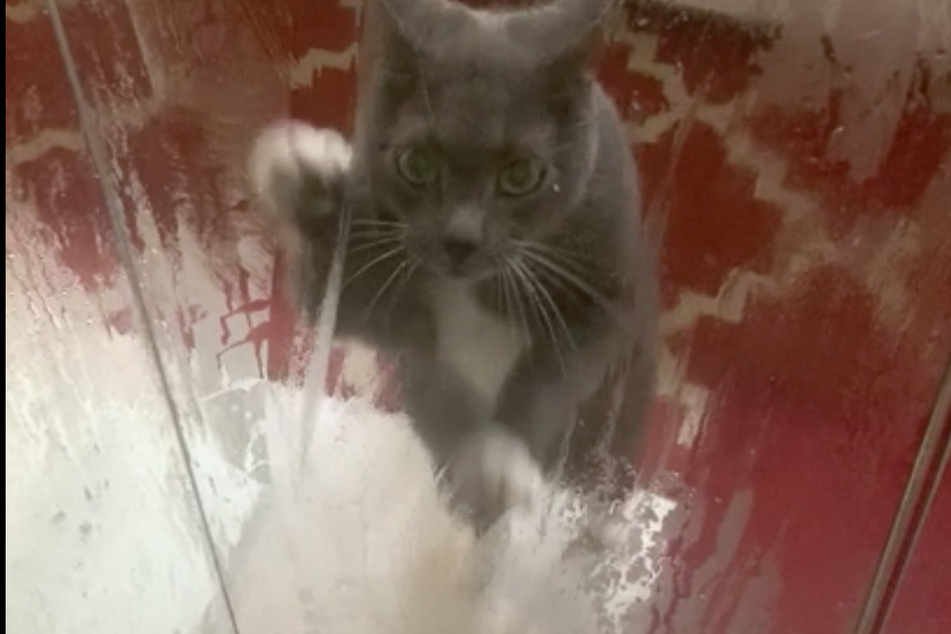 The owner has a theory about its cat's odd behavior.
"I think he thinks I'm in danger every time I'm in the shower," wrote seeyajess520 in her post.
Reddit users love the video and gave it over 13,700 upvotes. Through the almost 200 comments, people expressed how much they loved the cat's attempted rescue and shared similar stories.
"You have a loving cat that is willing to face water to save you. You don't get that from a maltreated animal. You are worth saving," one user wrote. 
Another one was really impressed by the effort: "He tries so hard, OMG." 
Other cat-lovers said that they had similar experiences with their own four-legged friends. One wrote: "Our old Maine Coon used to do this, but only because he wanted to get in. He'd happily sit in the corner and play with the water going down the drain, he didn't care that he was getting soaked. Drying him afterwards was not easy." 
According to Reddit users, some cats want to save their owners from water and others just want to play in the water with the owners. Regardless of why this cat is doing what he's doing, it is pretty darn cute.

Cover photo: reddit.com/user/seeyajess520/