Three TikTok cats with adorably adventurous personalities
Prepare to be whiskered away into a world of delight with three of TikTok's most dauntless and crazy cats!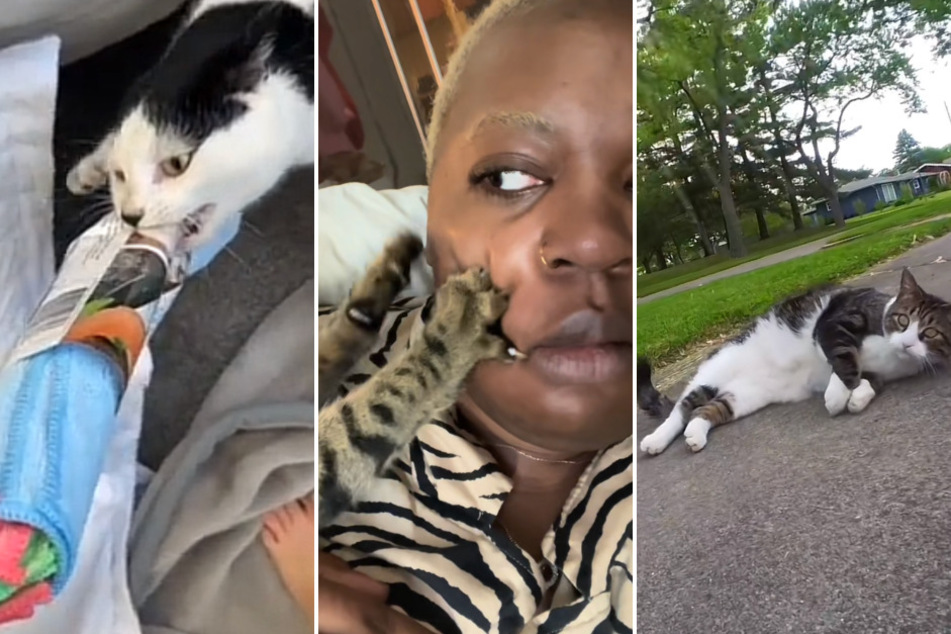 Are you feline lucky?
We have come across three of TikTok's purr-fectly captivating cats this week that will surely leave you entertained and yearning for more animal content.
These three crazy cats have garnered millions of views, earning them well-deserved fame on the video-sharing platform.
From George's tight grip on a pack of towels to cozy purring and "biscuit-making" moments, these clips showcase the incredible charm cats bring into our lives, regardless of how much trouble they can get into.
Let's head into the world of TikTok's most adventurous and down-right adorable kitties.
Wild cat just doesn't want to let go of towels
In the first video by TikTok user @nozenose, we meet George, a mischievous cat who has a talent for holding onto things and claiming them for himself.
The cat grabs a new pack of towels and refuses to give them back to his owner, which results in a hilarious game of tug-of-war.
"He just wants to help with the housework," one viewer comically commented.
Check out his feline stubbornness:
Clingy cat loves to make biscuits on his owner's face
A clip posted by @bubbynmittens introduces us to an owner and her affectionate and talented cat.
As the camera rolls, we see the adorable cat "making biscuits" on her owner's face while giving the softest and cutest purrs.
One viewer wrote, "Cat: this is good for your skin, it removes dead skin and prevents wrinkles," proving that cats always know best.
Check it out:
Witness the POV of a neighborhood cat named Mr. Kitters
A video by @mr.kitters.the.cat takes viewers on a captivating journey through the eyes of Mr. Kitters.
Shot from a first-person perspective, people are able to witness the world as this feline does.
"The way he backed into the bush when he saw the other 2 cats fighting," one viewer noticed early on in the video.
From running across grassy lawns to encountering new friends along the way, this cat definitely knows how to spend his time wisely.
See for yourself:
Catch up with us next week for some paw-some animal videos on TikTok!
Cover photo: Collage: Screenshot/TikTok/@nozenose, @bubbynmittens, @mr.kitters.the.cat