TikToker breaks down how to walk your cat
Who says neighborhood strolls with pets are exclusively for dogs?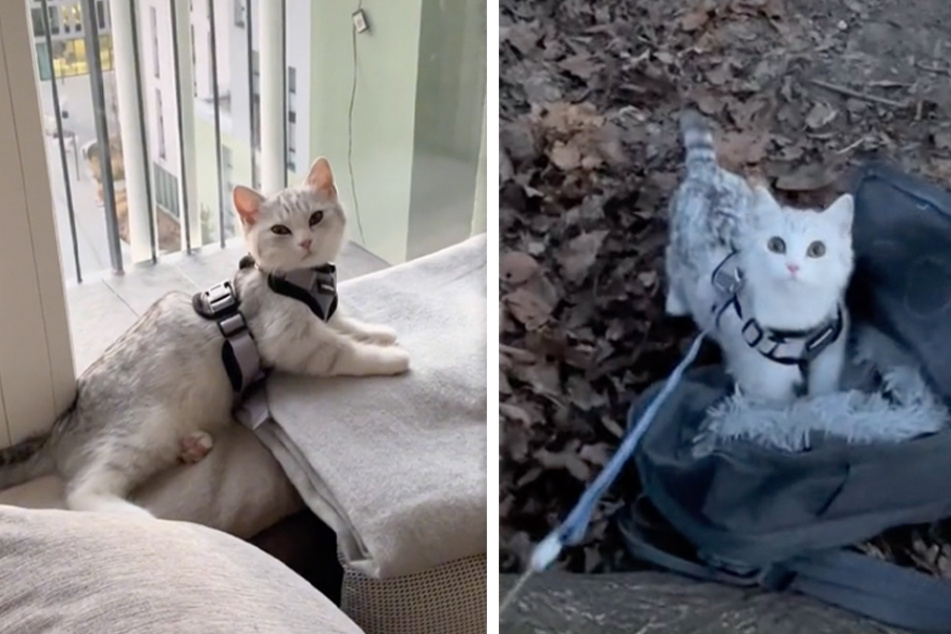 One TikToker is changing the narrative when it comes to cats by taking her fluffy feline, Pancake, on sightseeing strolls around her city.
But Pancake didn't magically become harness-trained and accustomed to seeing the world by foot whilst on a leash.
Rather, his owner had to first harness and leash-train the cat.
To start things off, Pancake's owner recommends letting your fur baby rock a harness while running around the house to get used to the feeling.
Once your ball of fluff is relatively cool with the harness life, she suggests taking them out for nightly strolls, or in the wee hours of the morning when the streets are mostly barren.
While getting your fine feline used to the walking-on-a-leash thing, it's not a bad idea to have some type of "retreat", like a cat-friendly travel bag, with you as an emergency escape.
After some much-needed training, the TikToker admitted her cat Pancake started to "really enjoy going outside!"
If you're considering elevating your cat's life to sidewalk-strutting status, particularly indoor cats, just remember they're not used to the wonders of the world.
But with a little patience and a lot of love, you too can enjoy the finer things in life with your kitty cat in tow.
Cover photo: Collage: Screenshot/TikTok/thepancakecat