Adorable moment: dachshund waves back at owner!
Los Angeles, California - A cute dachshund has become an internet sensation after waving back at her owner in a recently shared TikTok video. More than 64,000 people users are now following the canine star.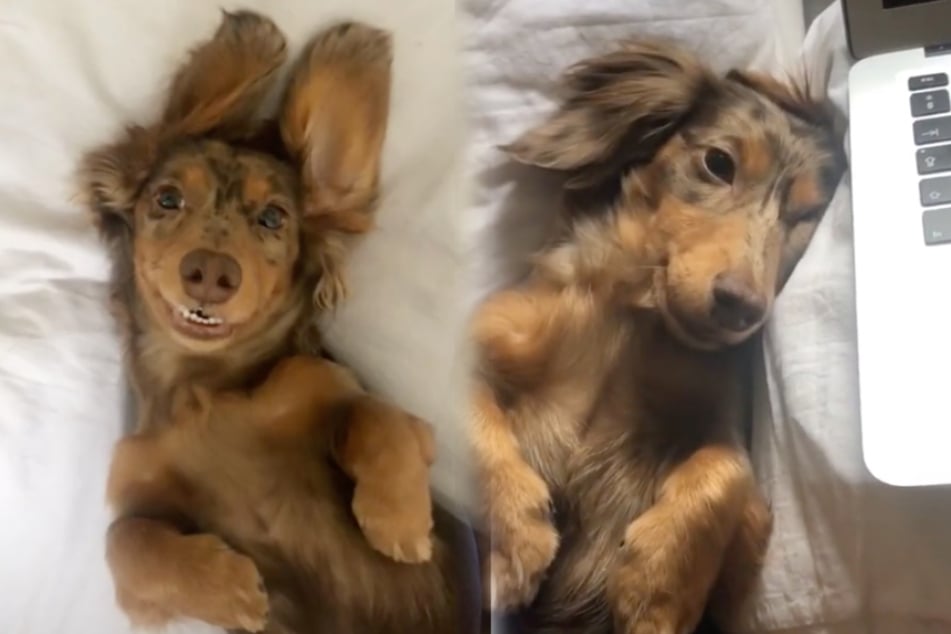 The kahlodachshund account on TikTok frequently shares cute clips of the furry little friend. Videos show the very active life of Kahlo, who goes on road trips, eats ice cream, and generally fools around in between naps. 
Users already loved the goofy pup's antics but the latest TikTok post really shot him to fame. It shows the sleepy pooch lounging lazily in bed next to a MacBook. 
As his owner gives him a quick wave, Kahlo does something amazing: he waves back!
The caption sums it up perfectly: "Omg he waved back." The footage quickly made waves on the internet and attracted over 343,000 views, as well as almost 50,000 likes.
Users were completely knocked over by the sweetness overload. "Protect this bark floof at all costs!", wrote one. Another was more interested in Kahlo's chilled out demeanor: "He is cooked!!"
The delightful dachshund is now a certified internet celebrity.
Cover photo: Screenshot/TikTok/kahlodachshund